25 horses die as fire roars through San Diego race track facility
December 8, 2017 - 10:29 am
Updated December 8, 2017 - 9:15 pm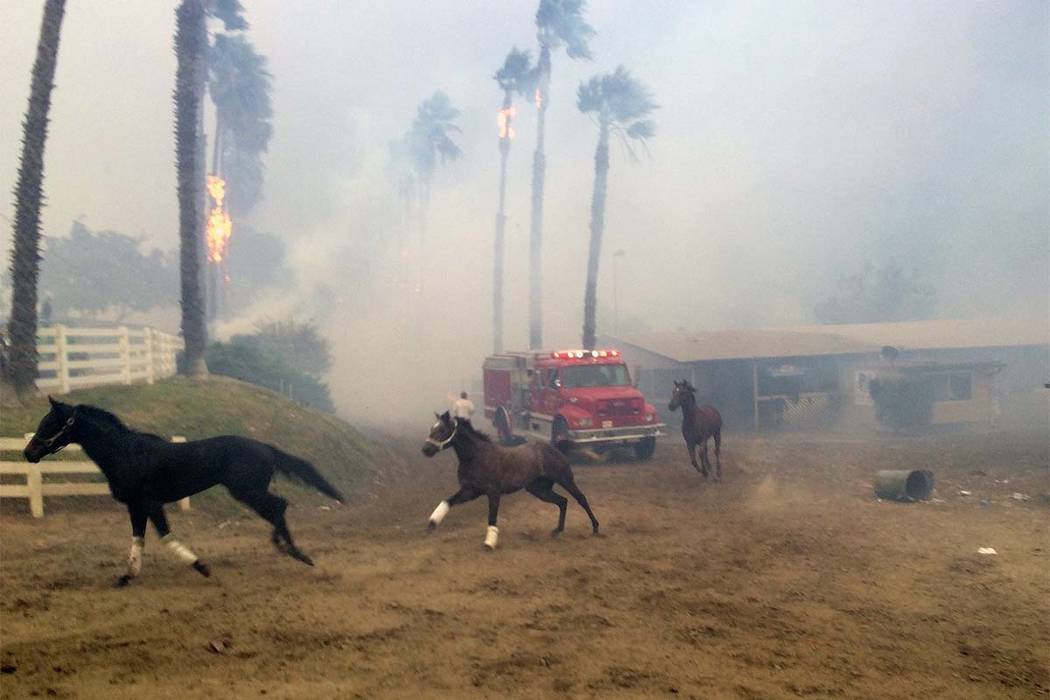 As the flames approached the elite San Luis Rey Downs training facility for thoroughbreds in San Diego on Thursday, many of the more than 450 horses were cut loose to prevent them from being trapped in their stables if barns caught fire, said Mac McBride of the Del Mar Thoroughbred Club.
Herds of horses galloped past flaming palm trees in their chaotic escape of a normally idyllic place. Not all survived.
The California Horse Racing Board said approximately 25 horses were killed when eight barns burned and others in adjacent pastures were unaccounted for. Surviving horses were taken to Del Mar race track and all of Friday's races at Los Alamitos Race Course were canceled as the racing community mourned.
Horse trainer Scott Hansen said he knows that some of his 30 horses at the facility died.
"I don't know how many are living and how many are dead," he said.
A GoFundMe site has been set up to help those affected by the fire.