4 arrested in killing of 8 Ohio family members in 2016
November 13, 2018 - 11:18 am
Updated November 13, 2018 - 2:56 pm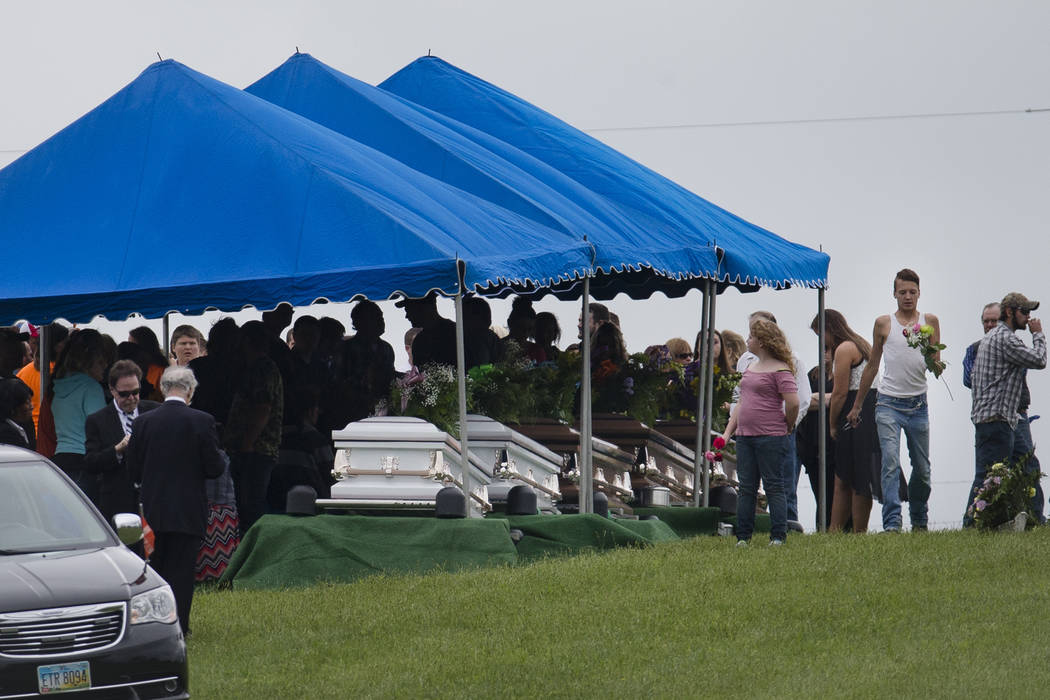 COLUMBUS, Ohio — Authorities in Ohio said four family members arrested in the 2016 shootings of eight people carefully planned the killing for months.
Ohio Attorney General Mike DeWine announced Tuesday that a grand jury indicted the four on aggravated murder charges in the slayings of eight members of the Rhoden family in rural southern Ohio. DeWine said each of them could be sentenced to death if convicted.
Those arrested were 47-year-old George "Billy" Wagner III; his wife, 48-year-old Angela Wagner; and their sons, 27-year-old George Wagner and 26-year-old Edward Wagner.
The arrests are the culmination of a massive investigative effort since seven adults and 16-year-old boy were found dead in 2016 at four homes near Piketon.
The Wagners lived in Peebles in southern Ohio at the time of the killings and had since moved to Alaska.
Lexington police in Ohio and the FBI arrested George "Billy" Wagner on Tuesday in Lexington in a horse trailer that was pulled over.
DeWine says the Wagner family, who lived near the scenes of the killing, knew the victims well and spent months studying their routines and the layouts of their homes.
He said he couldn't release many details about the motive but he did say the custody of young child played a role.
A lawyer representing the family says they will be vindicated. Attorney John Clark said family members look forward to their day in court so they can clear their names.
Clark said in a statement the family is waiting for the day "when the true culprits will be discovered and brought to justice for this terrible tragedy."
Clark has previously said Wagner family members provided laptops, phones and DNA samples to investigators, and agreed to be interviewed about the slayings.
RELATED
Still no leads 6 months after 8 family members killed in rural Ohio
911 caller who found 2 of 8 bodies in Ohio: 'There's blood all over'
Ohio attorney general: shootings of 8 'pre-planned execution'