BASE jumper dies in Zion National Park, third in Utah in 2014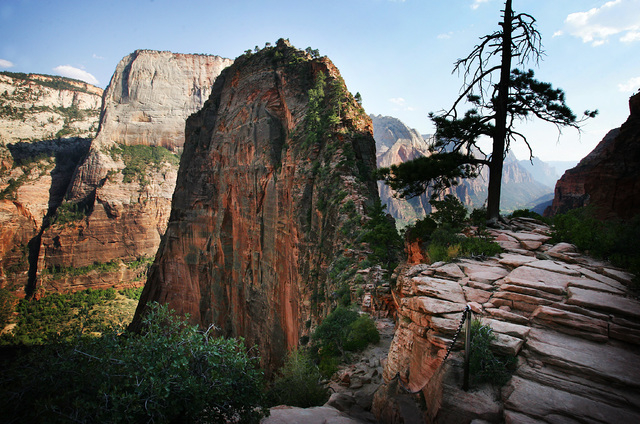 SALT LAKE CITY — A BASE jumper has died in Utah's Zion National Park, officials said Monday, marking the third death by adventurers attempting to parachute from state cliffs this year.
Authorities haven't identified the victim, and the body hasn't yet been recovered from the remote location where it was spotted by helicopter Sunday.
BASE jumpers leap with parachutes from great heights, including skyscrapers, bridges and rock formations — BASE being an acronym of the different platforms, "building, antenna, span and earth."
The activity is illegal in national parks across the U.S., spokesman Jeff Olson said.
Zion National Park, in the southwest corner of Utah, is the state's most popular national park. BASE jumping is banned, but park officials weren't immediately available to answer questions about how they attempt to prevent such leaps.
Last month, Amber Bellows was killed there after she jumped from Mount Kinesava and her parachute failed to open. Bellows fell about 2,000 feet.
Another jumper was killed Friday near Moab. Kevin A. Morroun fell about 400 feet Friday while leaping from an area known as "The Sweet Spot" above Mineral Canyon in southeast Utah.
———
Associated Press writer Annie Knox contributed to this report.