Bernie Sanders paid 13.5 percent federal tax rate in 2014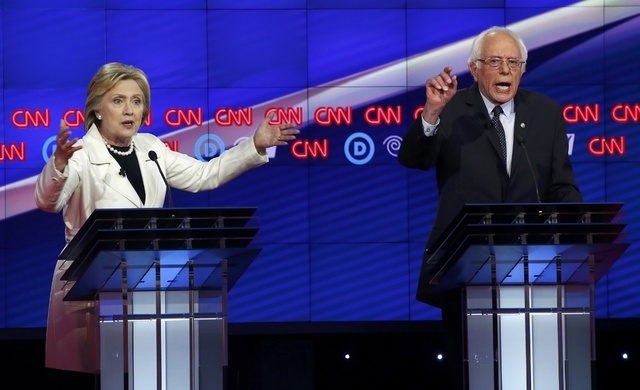 WASHINGTON — U.S. Democratic presidential candidate Bernie Sanders and his wife paid $27,653 in federal income taxes in 2014, an effective federal tax rate of 13.5 percent, according to their tax return released on Friday by his campaign.
Sanders, a U.S. senator from Vermont, and his wife, Jane, had income of $205,271, according to the tax return. They made charitable contributions totaling $8,350.
On Thursday night, in a debate in the New York City borough of Brooklyn, Sanders promised to release his tax returns after his rival for the Democratic nomination, former Secretary of State Hillary Clinton, raised the issue.
"You'll get them, yes," Sanders said. "They are very boring tax returns. No big money from speeches, no major investments. Unfortunately – unfortunately – I remain one of the poorer members of the United States Senate."
Sanders has run a populist campaign, accusing Wall Street of running a "fraudulent" business model and vowing to reform what he calls a corrupt campaign finance system funded by millionaires and billionaires.
The senator has repeatedly contrasted himself with Clinton, who, along with her husband, former President Bill Clinton, has made millions of dollars in speaking fees in recent years.
Clinton has a significant lead in pledged delegates over Sanders in the race for the Democratic nomination for the November presidential election.
RELATED
Nevada gives Clinton a big boost with caucus victory
Nevada loves Hillary Clinton — again