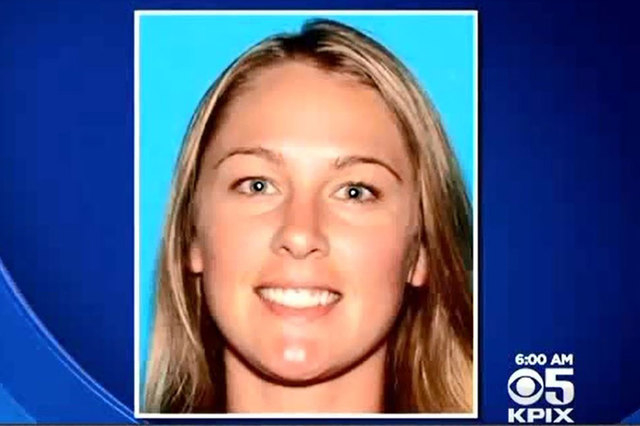 LOS ANGELES — Lawyers for a Northern California man who told police his girlfriend was abducted for ransom, an incident now called a hoax by authorities, said on Thursday their client stood by his story and had been drugged and restrained by the kidnappers.
Aaron Quinn called police on Monday to report that his live-in girlfriend, Denise Huskins, had been taken hours earlier from his home in the Bay Area community of Vallejo by kidnappers who demanded $8,500 in ransom.
Huskins, a 30-year-old physical therapist, reappeared unharmed on Wednesday nearly 400 miles (640 km) away in her hometown of Huntington Beach, south of Los Angeles.
Vallejo police detectives who interviewed Huskins said there was no evidence to support a kidnapping, calling the incident "an orchestrated event and not a crime."
Huskins has since been in seclusion and retained an attorney, and police say they have been unable to speak with her further.
Attorney Dan Russo, who represents Quinn, told reporters on Thursday his client could not immediately report his girlfriend's abduction to police because the kidnappers had drugged and restrained him.
Russo said Quinn had not spoken to Huskins since she resurfaced in Huntington Beach, despite offering to do so with the police and FBI monitoring their conversation.
Russo said Quinn had cooperated with police and the FBI in their investigation, submitting to 17 hours of interrogation without a lawyer present as well as giving blood and DNA samples, and bristled at the suggestion his client was involved in a hoax.
"We are as much at sea as most of you are as to what is actually going on," Russo said. "All we know is that our client has no responsibility for this kidnapping."
Asked by reporters if Huskins may have been involved in staging the abduction, the lawyer responded: "We don't want to speculate about that. We have seen this guy who is a dedicated healthcare professional, have his life torn apart and he's suffered tremendously. We don't want to make that leap and say Ms. Huskins was in any way involved because we don't have any evidence of that."
The San Francisco Chronicle received an email on Tuesday with an audio file of a woman identifying herself as Huskins. The Chronicle said she referred to Tuesday's deadly airline crash in the French Alps, apparently to time-stamp the message.