El Faro captain's life was at sea, where he died
November 23, 2015 - 1:50 pm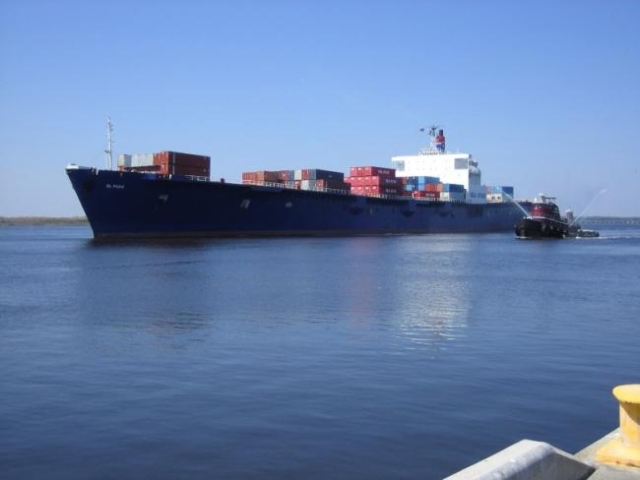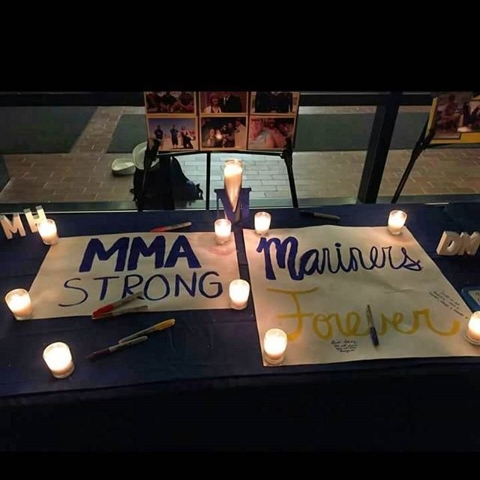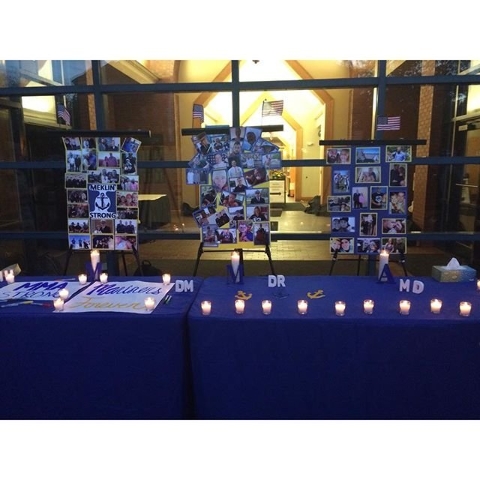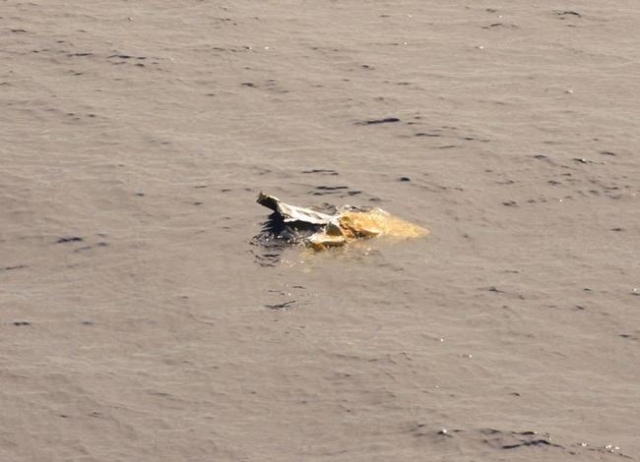 PORTLAND, Maine — His career began and ended at sea.
The sea was also where the life of Michael Davidson, the captain of the American cargo ship El Faro, began and ended as well.
Thirty-three people, including Davidson, died when the El Faro sank in the Atlantic Ocean after encountering Hurricane Joaquin on October 1.
Though the ship's wreckage would eventually be located more than a month later, the National Transportation Safety Board announced Monday that the search for the vessel's voyage data recorder — its so-called black box — has officially ended without them finding it.
Without ever hearing the VDR's recorded conversations that took place between Davidson and his employer, TOTE Inc., the particulars of what led up to the deadliest maritime accident of its kind in more than 60 years may always remain a mystery.
Born to be a captain
To get to know Michael Davidson, one must come here, to the bustling industrial waterfront of Portland, Maine, where diesel-rich air fills the lungs and a steady cacophony of fog horns and seagull squawks provide something of a soundtrack along these docks, the very docks that shaped the man — and the captain — that Davidson would become.
"This is where Captain Michael Davidson grew up," said Nathan Mills, a ferry boat captain for Casco Bay Lines, as he pulled up to the dock at Great Diamond Island on a recent November evening.
"This is where he started learning about the ferries and where he probably wanted to become a captain … watching these ferries go by every day," said Mills. "Eventually he came to work here when he was 16 years old as a deck hand."
"Mike was a fun-loving guy, he was very gregarious," said Larry Legere, Davidson's boss when he was a Casco Bay Lines deckhand in the 1970s. "He was part of the community; he was part of the family of this business that we're in."
Confident risk taker
Davidson "was very confident in his abilities," according to Legere. "Even back when he was a deckhand for me and then later when he was a captain on a ferry boat, he was always very confident in his ability to get the job done."
It was that confidence, perhaps, that drove Davidson to seek "bigger and better things," as Mills called it, than the tedious predictability of ferrying passengers through the quaint confines of Portland Harbor and Casco Bay.
Davidson graduated from Maine Maritime Academy in 1988, and later from the cramped wheelhouse of the Peaks Island ferry to the expansive bridges on board the massive, ocean-traversing oil tankers of Arco and ConocoPhillips, according to Nick Mavodones, Davidson's friend of over 40 years.
When he died, Davidson, 53, had been a professional mariner for 20 years, with 10 years as captain, according to his employer, TOTE, Inc.
At the time of his final voyage, Davidson, who had worked for TOTE for three years, was the captain of the El Faro, a nearly 800-foot container ship that hauled cargo every week from its home port in Jacksonville, Florida, to San Juan, Puerto Rico.
Final voyage
For its final voyage, the 40-year-old El Faro had more than $2 million worth of "grocery, cars (and) retail products," according to TOTE spokesman Mike Hanson. "Products needed for daily life in Puerto Rico."
On Sept. 29, Tropical Storm Joaquin was churning in the Atlantic, but threatening to soon become a hurricane when the El Faro left Jacksonville, Florida, at 8:15 p.m.
The next day, Davidson emailed a TOTE safety official from sea to inform him that he intended to take a route 65 miles south of now-Hurricane Joaquin's predicted path, the NTSB said. TOTE executive Phil Greene said Davidson told the company that he had "a sound plan," and that "the crew was well prepared."
"My guess is that he saw that he could outrun the storm, providing everything went right," said Legere.
But everything didn't go right. Everything went horribly — and fatally — wrong.
On Thursday at 7 a.m., less than two days out of Jacksonville, Davidson called TOTE to report "a marine emergency," according to the NTSB. Davidson told his employer that the hull had breached, they were taking on water, and that the ship had lost propulsion.
Less than 20 minutes later, the El Faro emitted its final alert signal. It was less than 20 miles from the eye of the hurricane.
Davidson and the 32 others on board would never be heard from again.
Lawyer: Captain faced pressure
As news of the disaster came to light, most people — at least those outside of the maritime industry — may have found themselves asking: "Why in the world would a ship knowingly sail through so much bad weather?"
"That is the expectation for these types of shipping companies," said Legere, who is not affiliated with TOTE but has spent decades in the industry. "It's a very competitive business. It's very expensive to delay trips." "But, I don't believe he would have been pressured by the company, considering the weather forecast and so forth."
Scott Wagner, a lawyer representing the family of El Faro crewmember Jackie Jones Jr., disagrees.
"Capt. Davidson and the crew (were) pressured to make it there on time," said Wagner, who filed a wrongful death lawsuit against TOTE on behalf of Jones' family. "They are pressured more to get from Jacksonville to Puerto Rico than they are from Puerto Rico back to Jacksonville, because when they come back they don't have as much cargo on board and are not as much in a rush," he explained.
In response to whether TOTE pressured Davidson to make it to Puerto Rico, Hanson said that "no schedule or financial obligation is more important than the safety of our seafarers." As for the claims in Wagner's lawsuit, the company said it "will not discuss individual legal actions, out of respect for the legal process."
Davidson called 'confident' and 'ambitious'
One former El Faro crewmember, one who served under Davidson's leadership, said the fatal disaster was likely the result of a combination of pressure from management along with Davidson's own self-confidence.
"Capt. Davidson, he was a good guy," said Christopher Cash. "But, he was kind of like (…) he was on a mission. Nothing was going to stop him. He was real ambitious."
It was a familiar refrain. CNN spoke with dozens of people in the maritime industry in both Portland and in Jacksonville who knew Michael Davidson, and almost all said the same thing: good-natured, great guy, totally confident.
But how did that confidence influence his decision-making as a captain? Did it lend to a proclivity to take risks?
"He was skilled, prudent and confident," said Mavodones, who is Casco Bay's operations manager. "But I would not call him a risk-taker."
"I think that he was a good captain," added Legere. "I believe it was just a very bad run of luck."
'Very violent end'
When the NTSB announced that the Navy had zeroed in on El Faro's wreckage, they said it was sitting upright on the bottom of the sea, its stern buried in 30 feet of sediment. However, the bridge — the section that houses the navigational system and from where the officers command the voyage — was torn clean off, something quite jarring to those in the industry.
"I'm pretty sure it happened very quickly and very violently," Legere said of El Faro's fatal encounter with Joaquin. "If it was enough to rip the bridge right off that ship, it was a very violent end."
A violent end brought on by a risk that Davidson decided to take. But it was also a risk shared by TOTE, and all 33 people who got on that ship in Jacksonville on Sept. 29.
"This is what we do for a living," said Legere, a career mariner. "We know it's dangerous and people die doing it. Every time you untie the boat, you're taking a risk."