Everything you need to know about the government shutdown
October 1, 2013 - 2:54 pm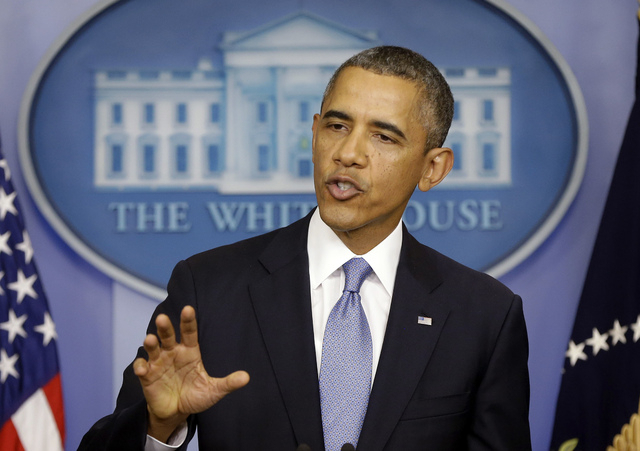 For the first time in nearly two decades, the federal government staggered into a partial shutdown Monday at midnight after congressional Republicans stubbornly demanded changes in the nation's health care law as the price for essential federal funding and President Barack Obama and Democrats adamantly refused.
Unlike many federal employees, state workers were on the job Tuesday in offices and work stations across the state.
At this point at least, Gov. Brian Sandoval does not believe state government will be affected adversely by the federal government shutdown.
Review-Journal local and national coverage of the shutdown will be continuously updated on this page.
Scroll down to see photos, stories, video and highlights from Twitter.