Fire damages northwest Arizona recycling center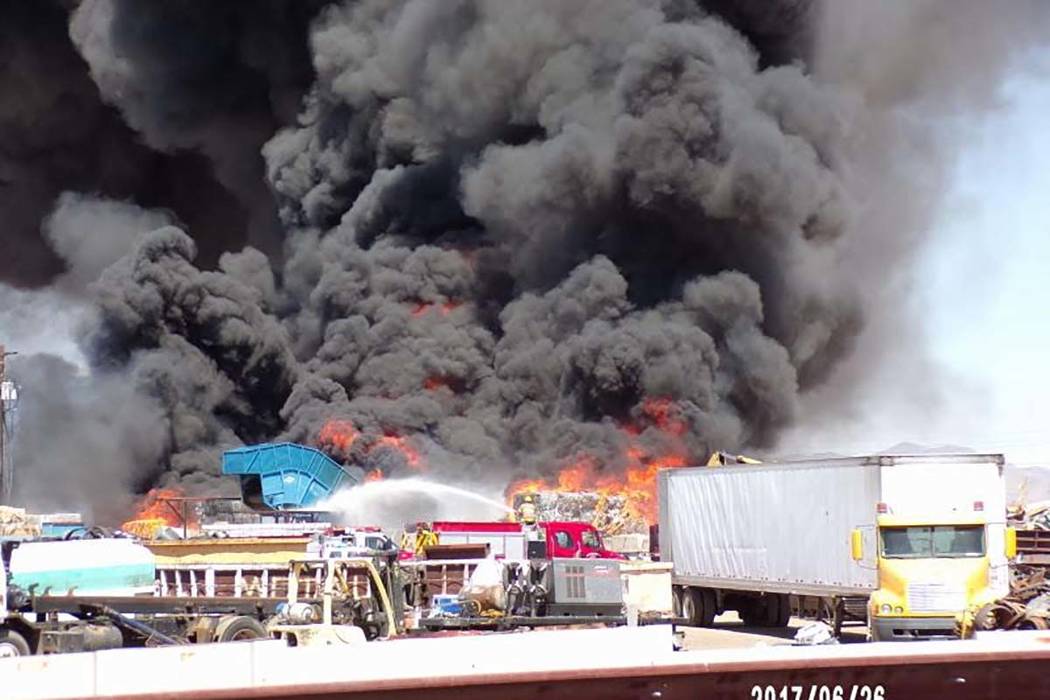 Dozens of firefighters battled a fire in north Kingman, Arizona, where burning recycling center materials sent thick dark smoke into the sky Monday.
Wayne Eder, interim chief of the Northern Arizona Consolidated Fire District, said the fire ignited about 2:30 p.m. at Bulldog Disposal on Historic Route 66.
Eder said 54 firefighters from multiple agencies battled the fire until 10 p.m., challenged by 25-35 mph winds and 100-degree weather.
"The fire affected three properties along Route 66, destroying 250 autos used for recycled auto parts along with piles of recyclable materials and heavy equipment," Eder said. "No estimate of fire loss has been provided, and the City of Kingman will be investigating the cause of the incident."
No injuries were reported, though Eder said several firefighters were treated for heat exhaustion.
Eder said no structures were lost. BNSF shut down rail operations for a portion of the afternoon. Route 66 was closed to allow fire hoses to be stretched across the road to reach fire hydrants.