Fla. couple claim their share of $1.6B Powerball prize
February 17, 2016 - 2:05 pm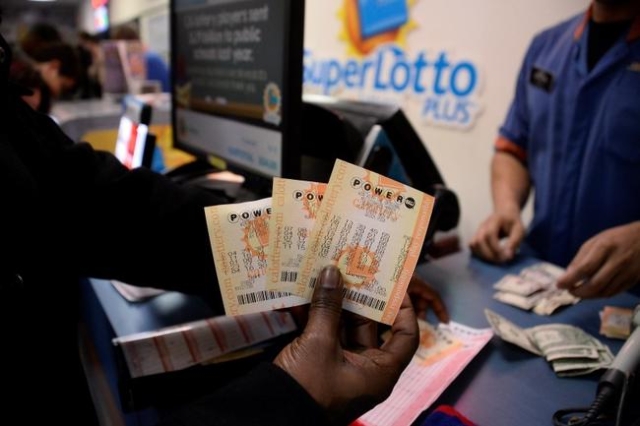 TAMPA, Fla. — A Florida couple claimed their share of last month's record $1.6 billion Powerball lottery jackpot on Wednesday, coming forward with the second of the three winning tickets.
David Kaltschmidt and Maureen Smith of Melbourne Beach revealed that they held a winning ticket, worth $528.8 million, from the Jan. 13 drawing at the state's lottery headquarters in Tallahassee.
They posed for photos with an oversized check after opting to claim their share in a lump sum payment.
"It's still like a 'pinch me,' " said Kaltschmidt, 55. "It is just so overwhelming."
Kaltschmidt said he planned to retire from his job as a manufacturing engineer. Smith, 70, a homemaker, said her age was a factor in the decision to take the immediate payment.
The ticket was purchased at a Publix supermarket in Melbourne Beach on Florida's central east coast. The other winning tickets were sold in Tennessee and California.
Kaltschmidt and Smith called the decisions arising from their good fortune stressful and said they had told their family only within the past week. As for their spending plans, Kaltschmidt said he needed a new car and Smith wanted to get a massage.
"We are not going to go partying," she said.
A Tennessee couple with another of the winning tickets quickly came forward last month, announcing they would take their share in an immediate cash payment and planned to keep their jobs.
The third winning ticket was sold at a 7-Eleven store in Chino Hills, California, according to the state's lottery, and officials still are waiting for someone to come forward with it.