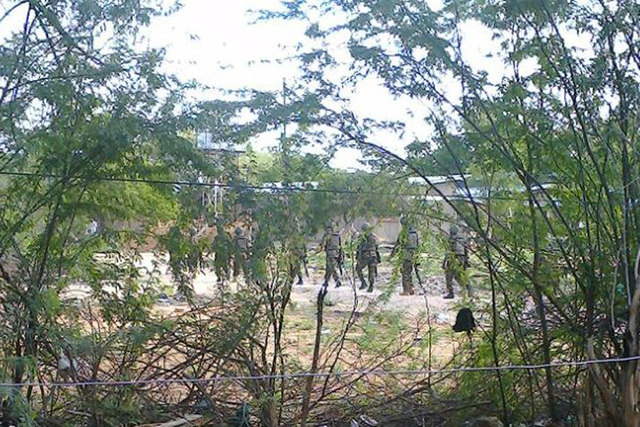 Gunmen attacked a university in south central Kenya before dawn Thursday, firing indiscriminately and sending students scrambling for cover, witnesses and media reports said.
At least 30 people were hospitalized from the attack at Garissa University College, most of them with gunshot wounds, the Kenya Red Cross said.
The gunshots started going off "like fireworks" around 5 a.m., at the time of morning prayers, witness Milka Ndung'u told CNN affiliate NTV. She and others escaped to a field, but gunshots followed them.
Augustine Alanga told CNN he woke up to the sound of gunfire and described students running around the dormitories seeking shelter.
It's not clear how many gunmen were on campus.
"We don't know how many there were, but there are probably more than 10," said Robert Alai Onyango, a blogger in Nairobi. "We believe the attackers were wearing something close to military fatigues."
Onyango said the gunmen appeared to be shooting indiscriminately and "basically from all angles."
"They surrounded the mosque … we don't know why they were surrounding the mosque," Onyango said.
No group immediately claimed responsibility for the attack. But Garissa University College is in an area where Al Shabaab militants have sometimes led raids.
"We are saddened & angered by today's terrorist attack #Garissa Univ.," the U.S. Embassy in Nairobi tweeted. "Our deepest condolences 2 family/friends of victims. #CowardsNeverWin"
Last month, the U.S. Embassy warned of possible attacks "throughout Kenya in the near-term" following the reported death of a a key al-Shabaab leader, Adan Garaar.
"Although there is no information about a specific location in Kenya for an attack, U.S. citizens are reminded that the potential for terrorism exists," the warning said.
More to come.