More storms coming to California after New Year's Eve deluge
January 2, 2023 - 4:12 pm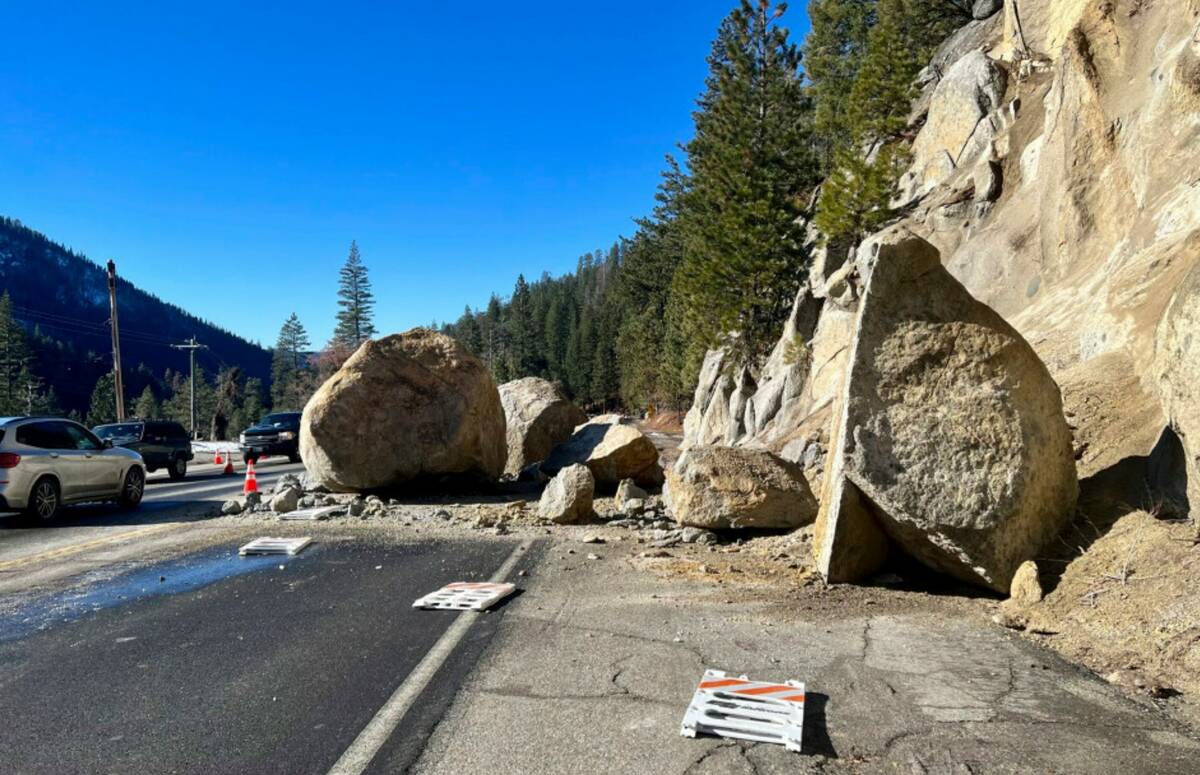 SACRAMENTO, Calif. — Residents in California's vast Central Valley region are bracing for another round of powerful storms this week after flooding from a New Year's Eve deluge killed one person and forced the evacuation of people in low-lying areas — including more than 1,000 inmates at a county jail.
A weather phenomenon known as an " atmospheric river " dumped up to 5 inches of rain in the Sacramento Valley and up to a foot of snow in the mountains on Saturday, according to Eric Kurth, a meteorologist with the National Weather Service.
On Sunday, rising floodwaters caused local officials to order the evacuation of the Point Pleasant Community near the Cosumnes River in South Sacramento. That included 1,075 inmates plus staff at the Rio Cosumnes Correctional Center. Inmates were taken to nearby jails with no timetable for their return, according to Sacramento County Sheriff's Department spokesperson Amar Gandhi.
The rain had mostly stopped by Sunday afternoon, with another smaller storm forecasted to hit the region on Monday night. But another powerful system is expected Wednesday and Thursday that could bring up to 3.5 inches of rain in the valley and up to 3 feet of snow in the mountains along with wind gusts of up to 50 miles per hour.
Then another storm is forecasted to hit the area this weekend, with forecasters anticipating up to 2 inches of rain in the valley and snow of up to 2 feet in the mountains.
"We are concerned about flood potential. It's something we're going to be keeping a close eye on, especially with elevated stream levels (and) saturated ground from our previous storm," Kurth said. "With what we're going to be getting … adding on to that previous storm is really the big issue."
Rainfall in downtown San Francisco hit 5.46 inches on New Year's Eve, making it the second-wettest day on record, behind a November 1994 deluge, the National Weather Service said.
In Southern California, several people were rescued after floodwaters inundated cars in San Bernardino and Orange counties. No major injuries were reported. The rain stopped just in time for the annual Rose Parade, but Monday night's smaller storm could impact the Rose Bowl college football game between Utah and Penn State.
Emergency crews rescued motorists on New Year's Eve into Sunday morning. Crews on Sunday found one person dead inside a submerged vehicle near Highway 99, Dan Quiggle, deputy fire chief for operations for Cosumnes Community Service District Fire Department, told The Sacramento Bee.
Highway 99 was closed for much of the day Sunday, but has since reopened in both directions
To the north in the state's capital, crews cleared toppled trees from roads and sidewalks, and at least 8,746 customers still lacked power midday on Monday across Sacramento County, down from more than 150,000 two days earlier, according to a Sacramento Municipal Utility District online map.
State highway workers spent the holiday weekend clearing heavy snow that was stopping traffic on major highways through the Sierra Nevada.
Near Lake Tahoe, dozens of drivers were rescued on New Year's Eve along Interstate 80 after cars spun out in the snow during the blizzard, the California Department of Transportation said.
The rain was welcomed in drought-parched California as the past three years have been the state's driest on record. Most of the state's major reservoirs were still well below their historical averages. The one exception was Folsom Lake near Sacramento, which was at 153% of its historical average on Sunday.