NTSB issues report on deadly Grand Canyon helicopter crash
Updated February 21, 2018 - 10:41 pm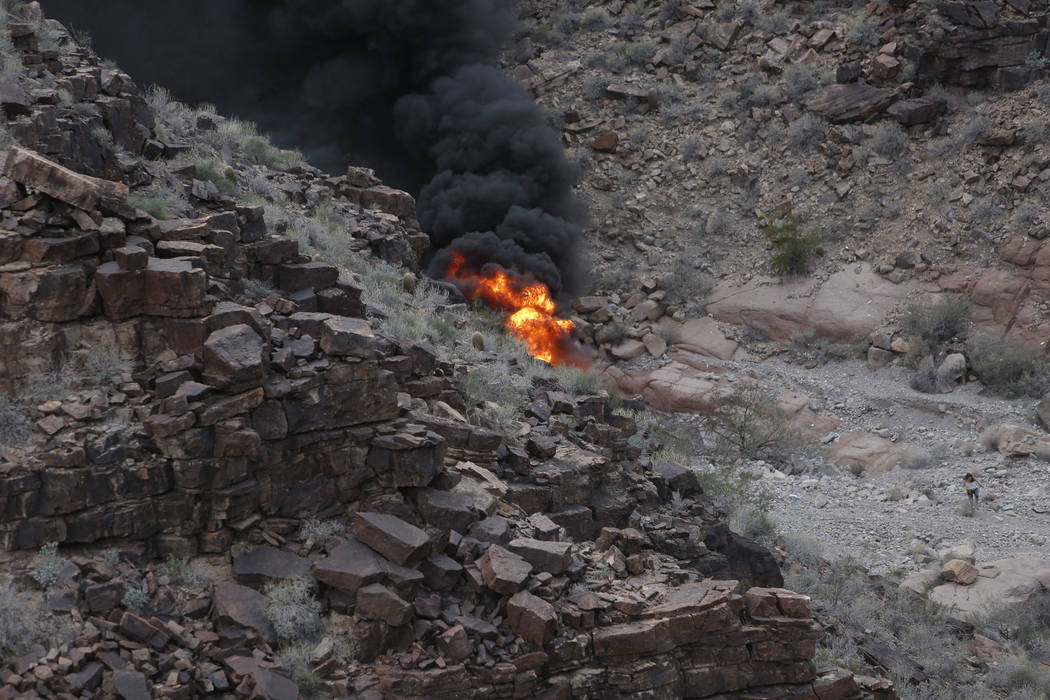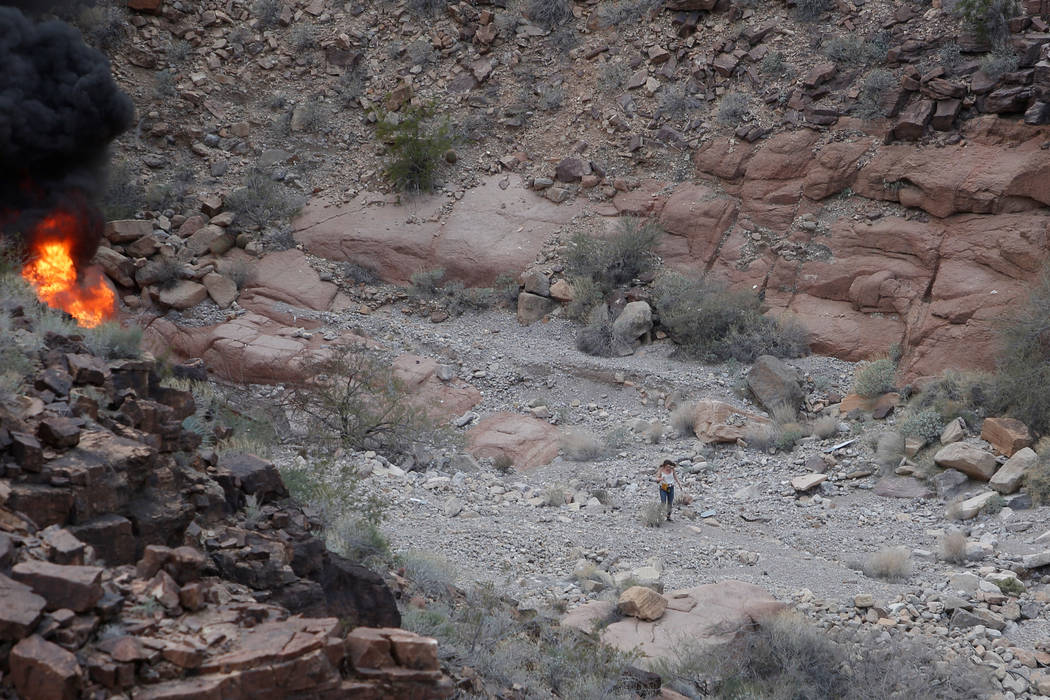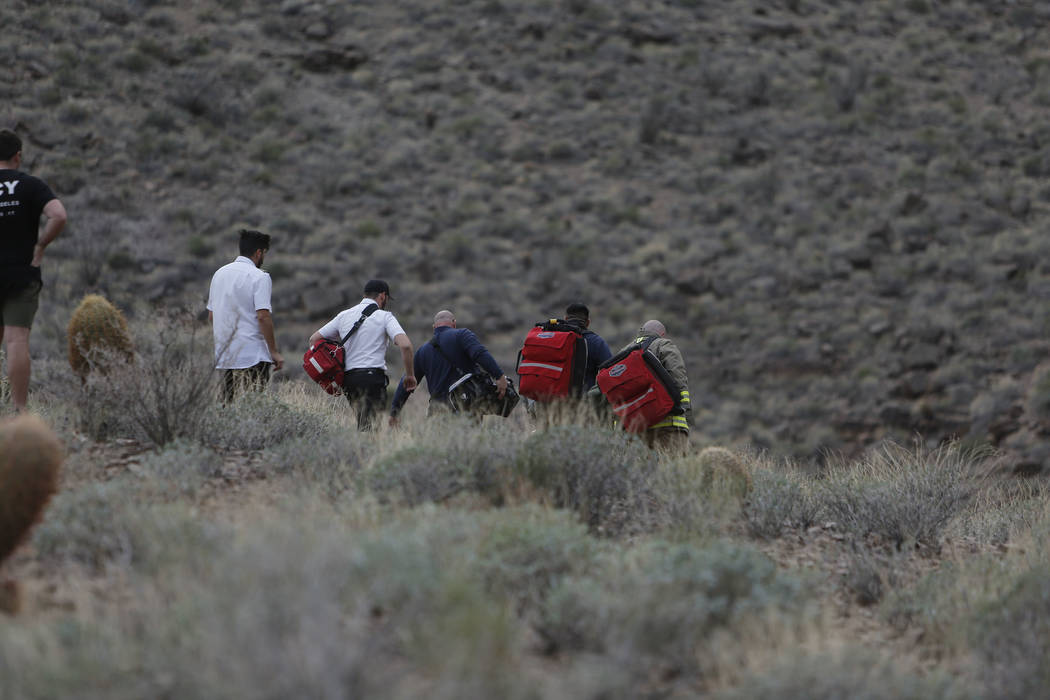 A sightseeing helicopter operated by a Boulder City-based tour company made at least two 360-degree turns before crashing in the Grand Canyon, according to a preliminary report released Wednesday.
The three-page report from the National Transportation Safety Board showed the aircraft, operated by Papillon Grand Canyon Helicopters, landed about 300 feet from the planned landing site near Quartermaster Canyon on tribal land in Arizona.
The Feb. 10 crash killed three British tourists and injured three more tourists and the pilot.
The helicopter spun toward the left twice, according to the report.
"That, to me, is the hallmark of a malfunctioning tail rotor," longtime helicopter crash attorney Gary Robb said. Robb has litigated numerous cases involving tail rotor issues.
The main rotor on the Airbus Helicopters EC130 B4 is designed to spin clockwise, he said. "If you have tail rotor malfunction, then the helicopter will turn in the opposite direction of the main rotor rotation."
Airbus Helicopters in a statement said it is too early to speculate about the cause of the crash, citing an ongoing investigation. The NTSB is not expected to issue a full report for more than a year.
Robb said a number of mechanical issues may cause a tail rotor to malfunction.
However, an issue with a tail rotor does not necessarily mean an equipment failure. In March, the NTSB released a safety warning to pilots alerting them to the dangers of a loss of tail rotor effectiveness, which can cause a helicopter to spin. Relative wind direction, flying near ridgelines and flying with high gross weights can cause helicopters to spin out of control, according to the NTSB.
Loss of tail rotor effectiveness "can occur in all single-engine, tail rotor-equipped helicopters at airspeeds lower than 30 knots and, if uncorrected, can cause the pilot to lose helicopter control, potentially resulting in serious injuries or death," the alert reads.
The EC130 is a single-engine aircraft, according to Airbus Helicopters' website. The preliminary report shows wind speeds were between 12 and 19 knots, or about 14 to 22 mph, at an observation site 2 miles from the accident. Police initially said the area saw gusts of up to 50 mph on the day of the crash.
The preliminary report does not indicate whether the helicopter was equipped with a crash-resistant fuel system required by a 1994 Federal Aviation Administration regulation.
A loophole in the regulation allows manufacturers to skirt this requirement if a newly manufactured helicopter has a certificate approved before 1994. The EC130 was based on another model that received certification in 1977.
Based on the photos and videos he has seen of the wreckage in media coverage, Robb said he does not believe the aircraft was equipped with the safer fuel system. Airbus has said the crash-resistant fuel system was not standard equipment on the model of helicopter that crashed.
A crash-resistant fuel system would not prevent a post-crash fire, Robb said, but it could provide the aircraft's occupants an opportunity to escape.
A Papillon spokeswoman did not immediately return phone calls.
Contact Blake Apgar at bapgar@reviewjournal.com or 702-387-5298. Follow @blakeapgar on Twitter. Contact Madelyn Reese at mreese@reviewjournal.com or 702-383-0497. Follow @MadelynGReese on Twitter.