3 die, others hurt in Grand Canyon helicopter crash
Updated February 11, 2018 - 12:20 am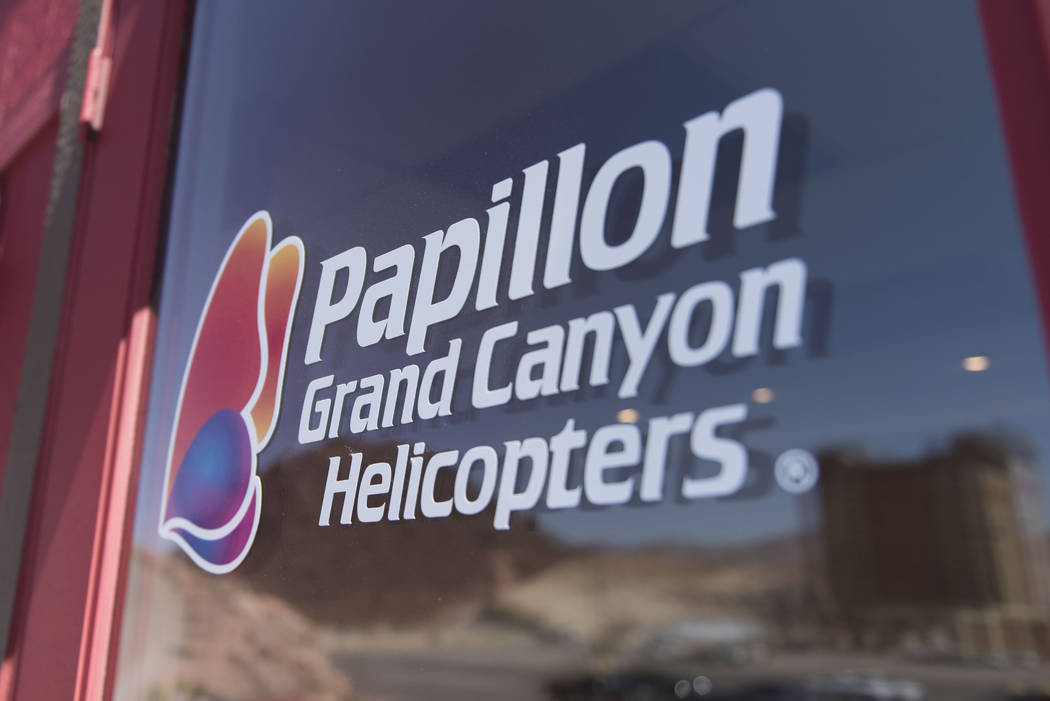 A helicopter operated by a Boulder City-based tour company crashed Saturday evening in the Grand Canyon, killing three and critically injuring four, according to police.
Six passengers and a pilot were on board the helicopter belonging to Boulder City-based Papillon Grand Canyon Helicopters when it crashed around 5:20 p.m., Hualapai Nation Police Chief Francis Bradley said Saturday night. The other four were critically injured, and were still being treated at the scene.
The chopper crashed near Quartermaster Canyon on the Hualapai Nation, about 60 miles west of Peach Springs, Arizona, Bradley said.
Bradley said first responders are at the scene with the four injured people, but strong winds gusting up to 50 mph and rugged terrain were making it difficult for crews to reach them.
"We're having extreme difficulty right now," Bradley said.
A helicopter from Nellis Air Force Base is flying in to assist with the rescue, he said.
One of two helicopters sent by the Arizona Department of Public Safety was grounded, Bradley said.
Calls to Papillon's media representatives were not immediately returned Saturday.
The helicopter, a Eurocopter EC130, crashed under unknown circumstances, FAA spokesman Allen Kenitzer wrote in an email, adding that the chopper had sustained "substantial damage."
The FAA and the National Transportation Safety Board will investigate the crash, Kenitzer said.
The Arizona Department of Public Safety said the organization was assisting the National Park Service with the crash.
On Aug. 10, 2001, a Eurocopter AS350 operated by Papillon, on an air tour out of Las Vegas, crashed and burned in the Grand Wash Cliffs area, near Meadview. The pilot and five passengers were killed.
Long-running tour company
Papillon, whose website says it is the longest-running helicopter touring company, was founded in 1965 by Elling Halvorson and celebrated its 50th anniversary in 2015.
Halvorson, at the time a construction company owner, ferried workers and clients via helicopter to his 13.5-mile water pipeline work sites that he ran in the Grand Canyon, according to a Las Vegas Review-Journal 2015 company profile.
The sights from the helicopter inspired Halvorson to start the touring business. But the touring operation, which attracts 600,000 passengers a year, lost money its first four years, Halvorson recalled at the time. "We had to learn how to market Las Vegas," he said.
The 600-employee company has a fleet of 48 helicopters.
The business first operated from the Grand Canyon's South Rim before expanding operations to McCarran International Airport in 1997. It started operating out of Boulder City Airport in 2004 and opened a 45,000-square-foot base there in 2009.
Contact Mike Shoro at mshoro@reviewjournal.com or 702-387-5290. Follow @mike_shoro on Twitter.