British tourists hospitalized after fatal Grand Canyon copter crash
Updated February 12, 2018 - 4:05 am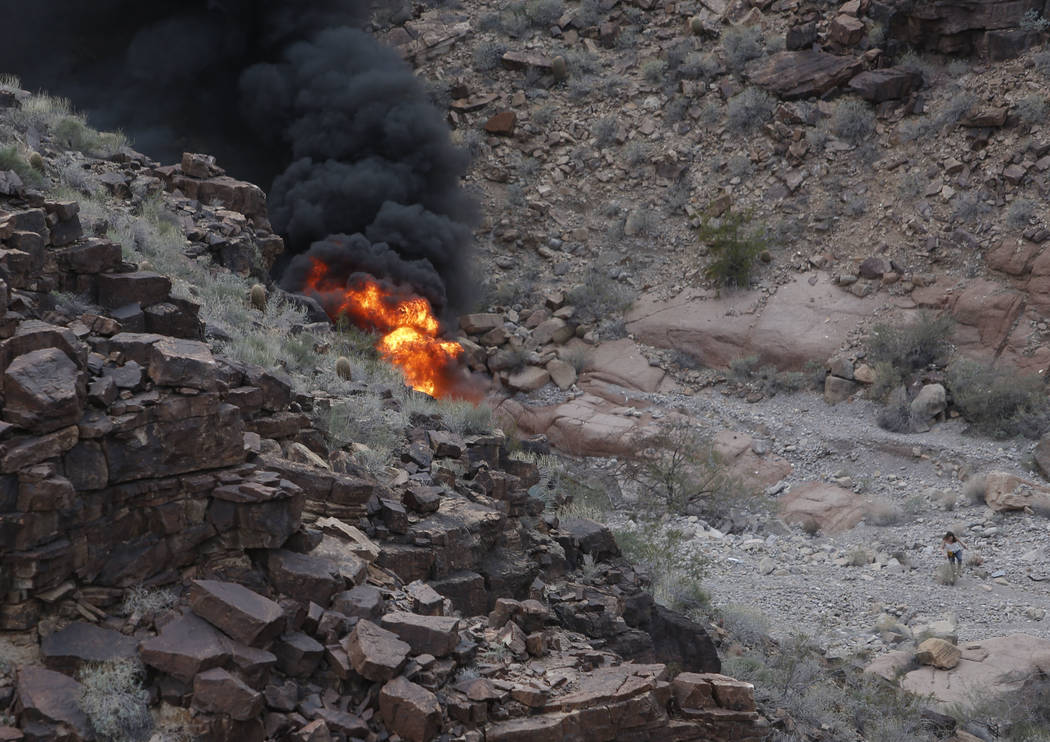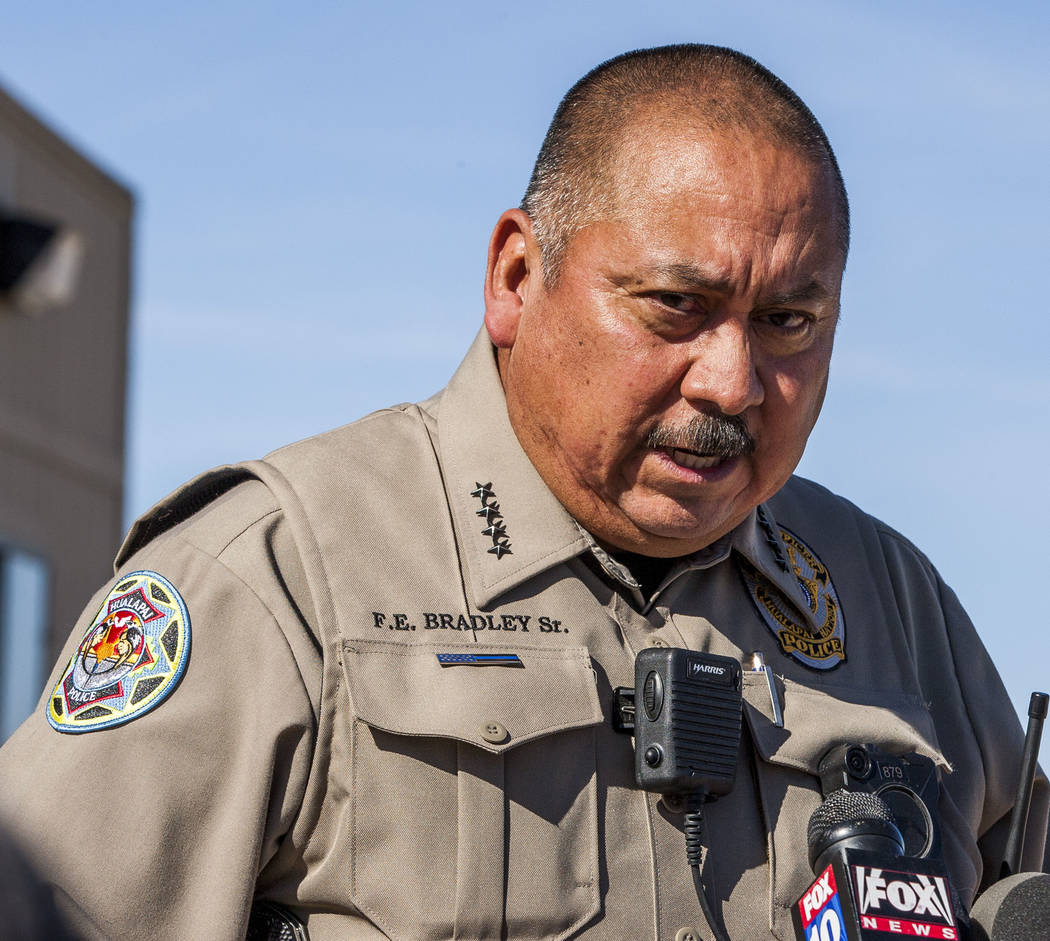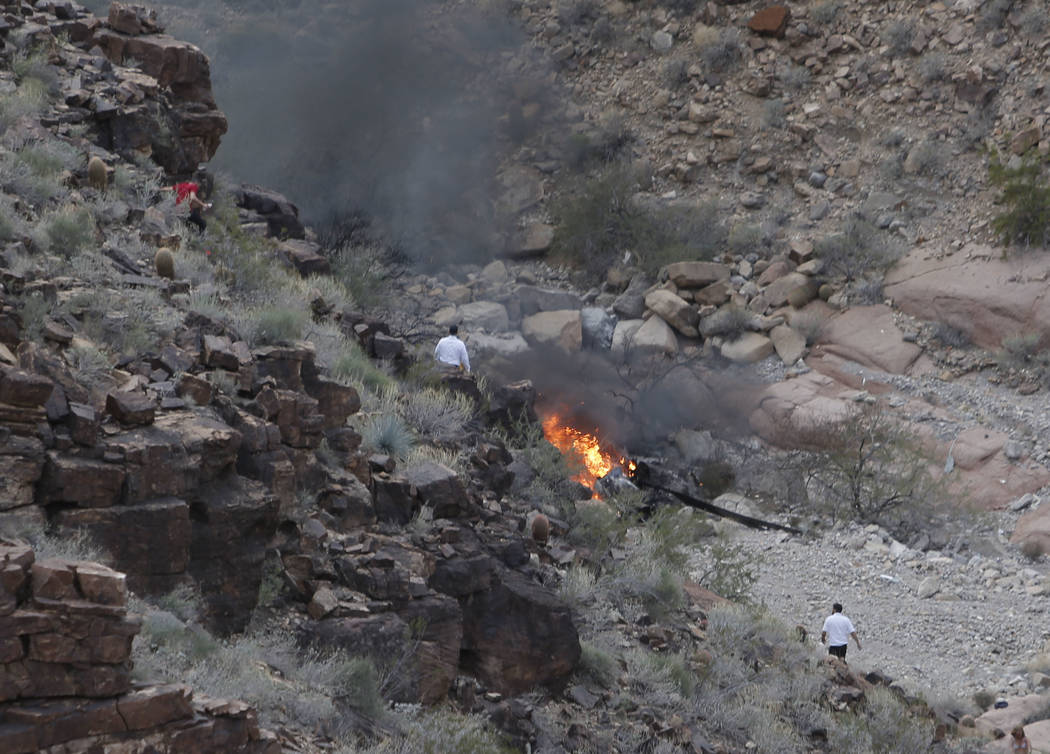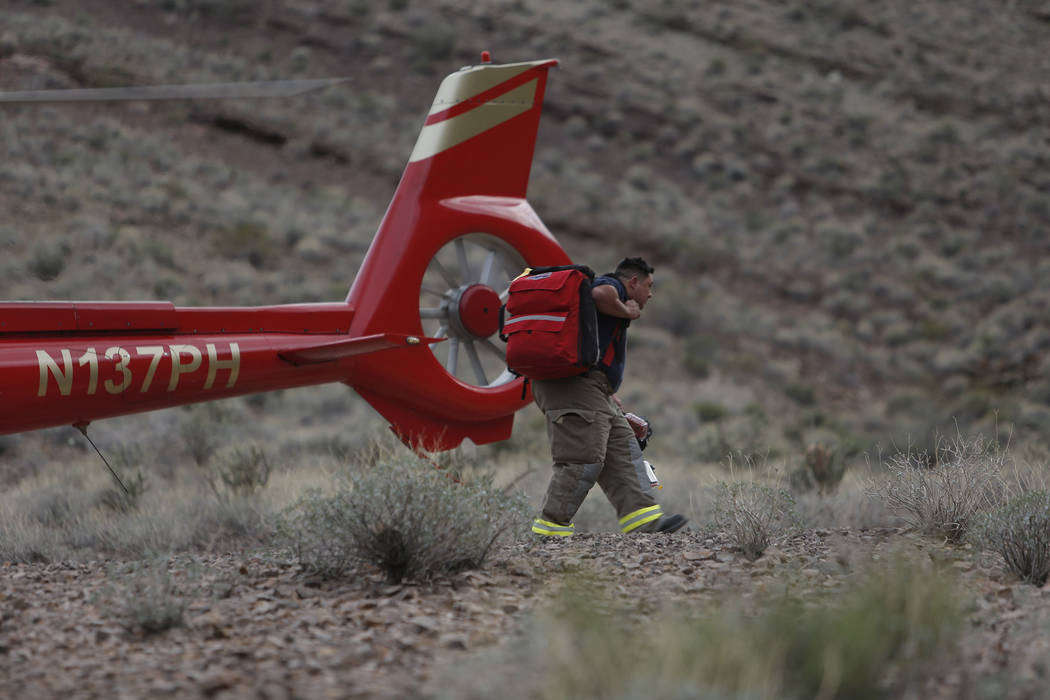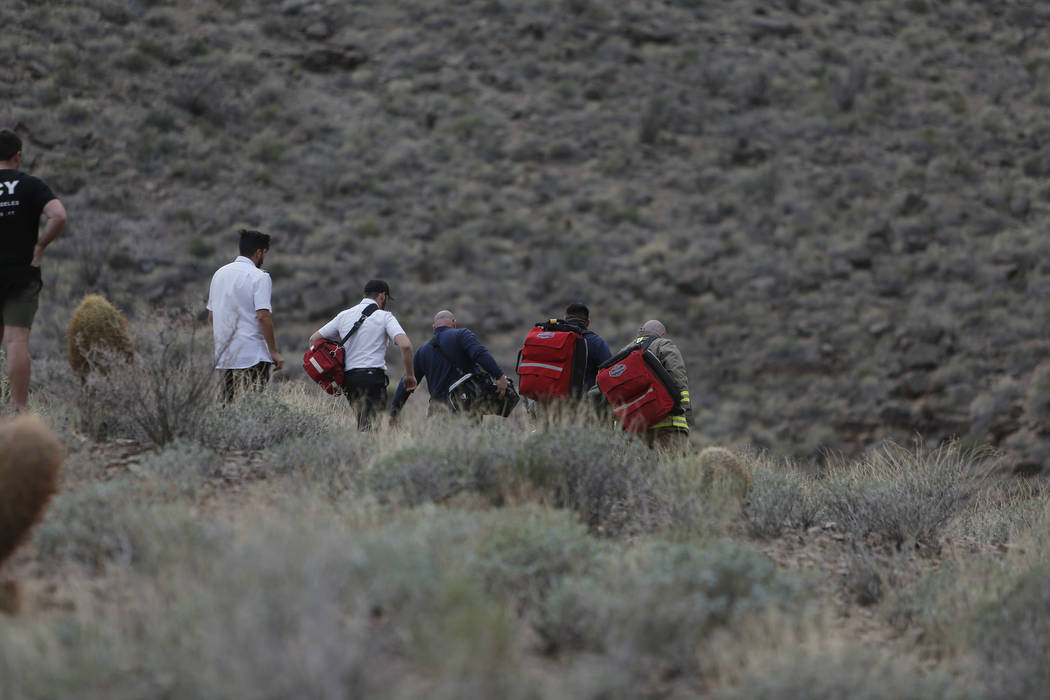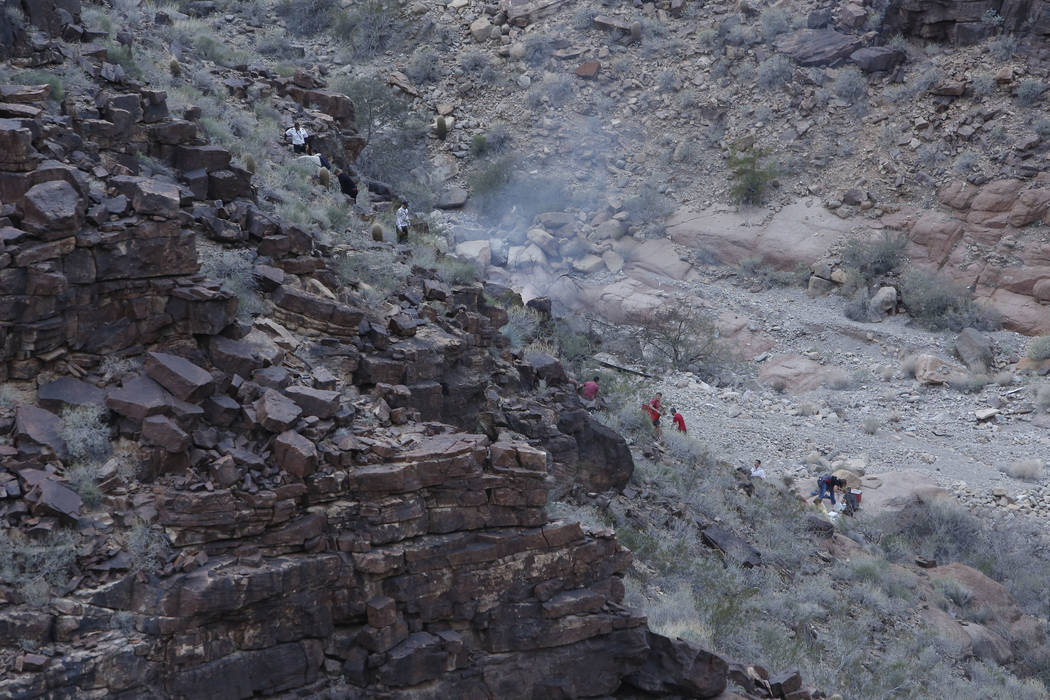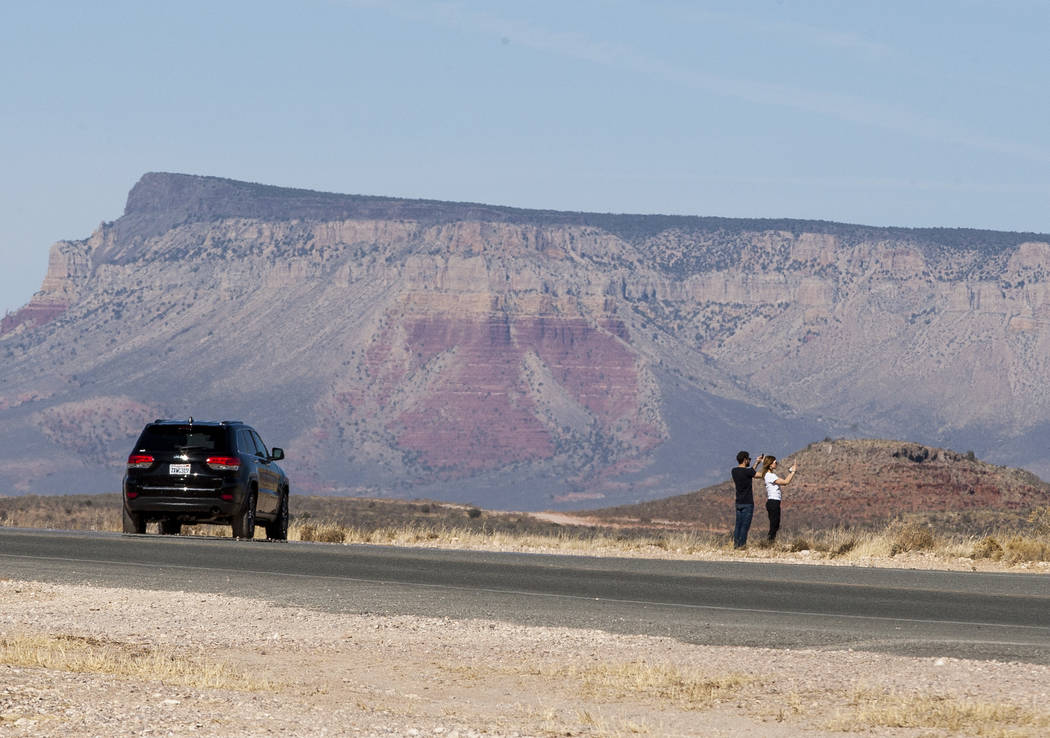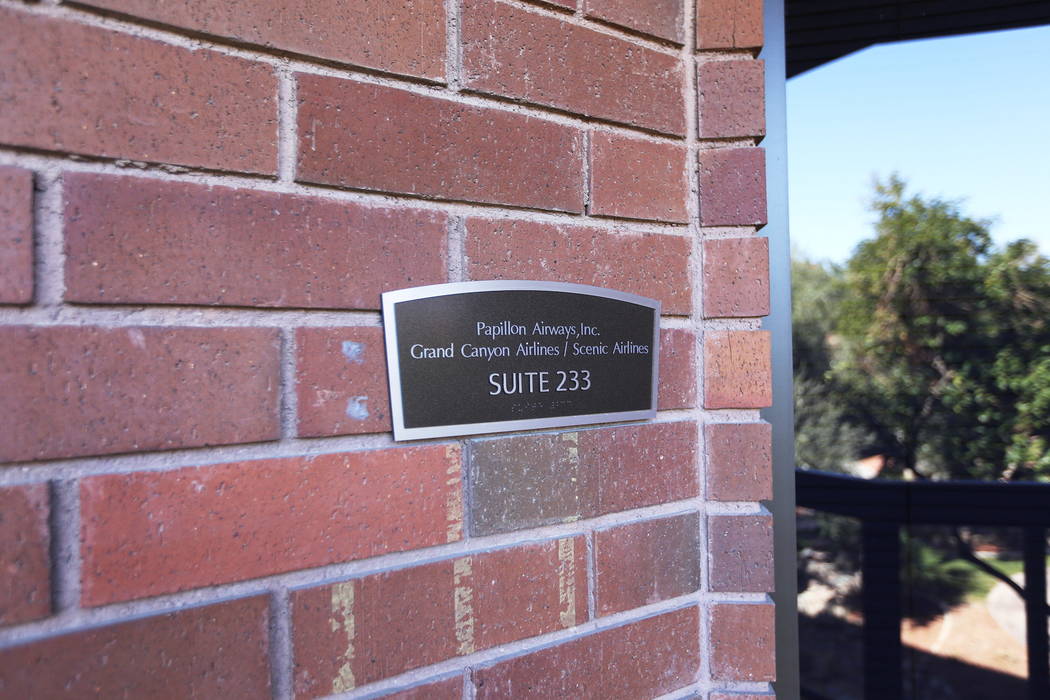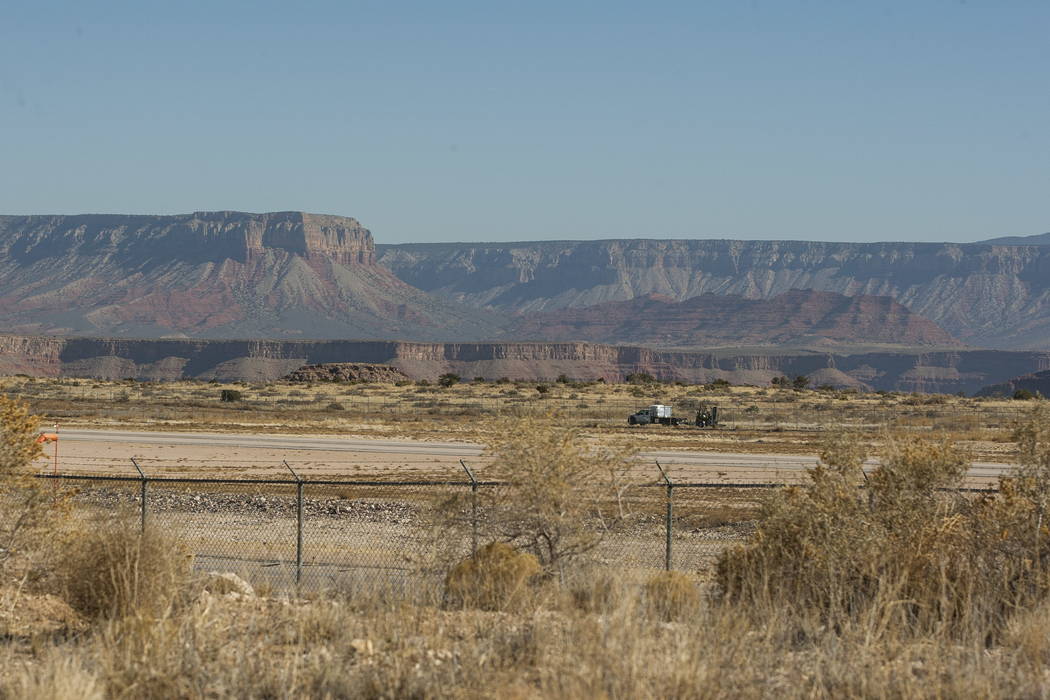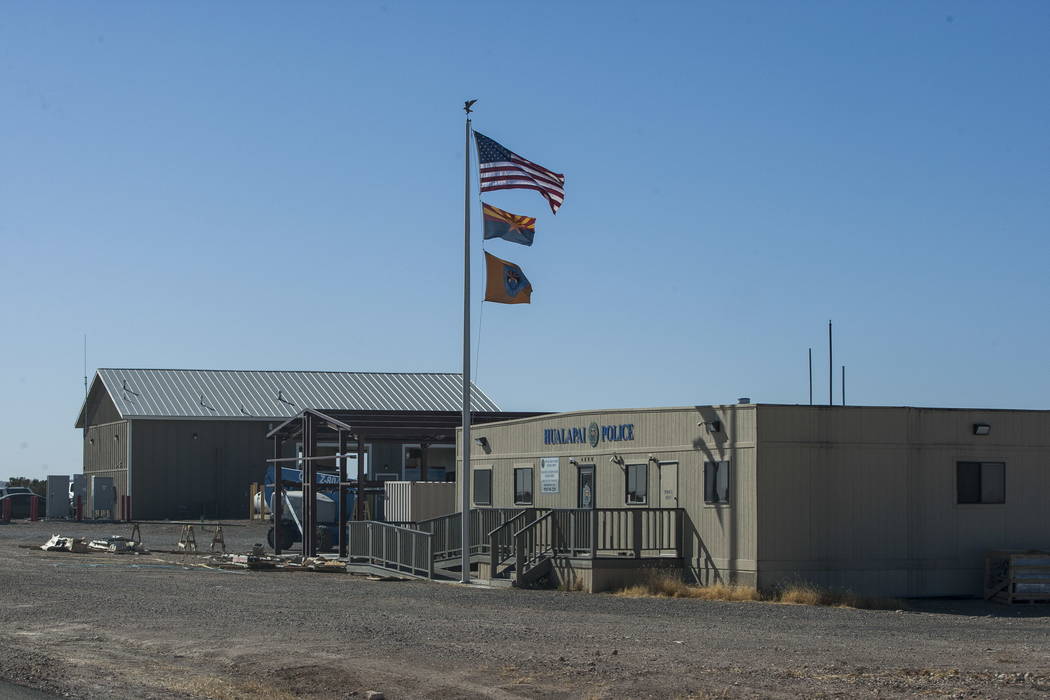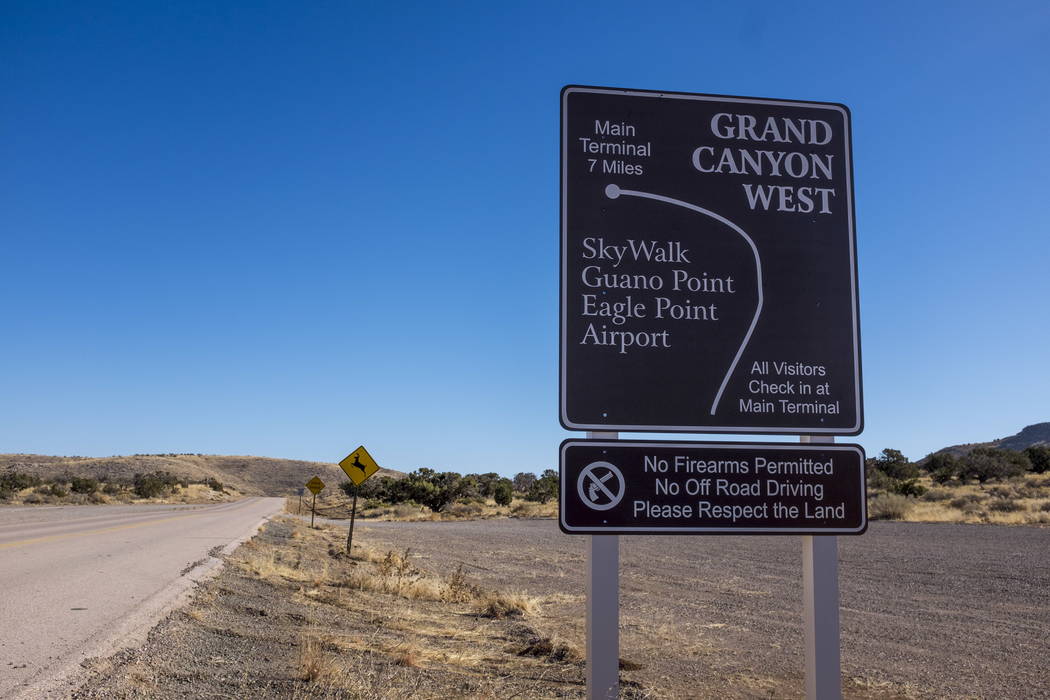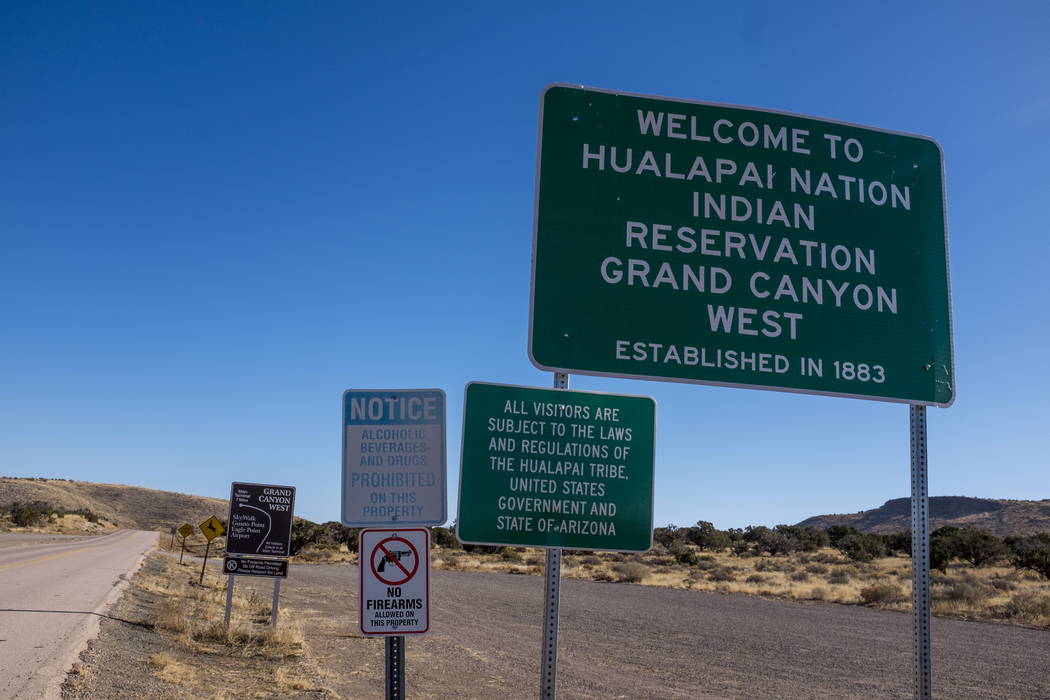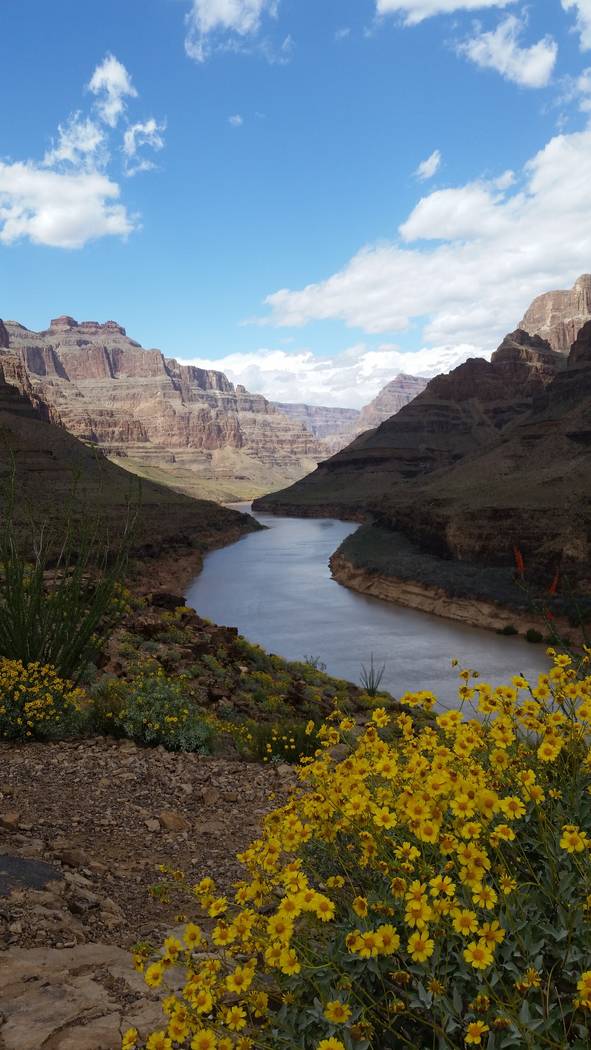 The pilot and three passengers who survived a deadly helicopter crash in the Grand Canyon were hospitalized Sunday in Las Vegas after an hourslong rescue effort, officials said.
Six British tourists and the pilot were aboard a Eurocopter EC130 belonging to the Boulder City-based Papillon Grand Canyon Helicopters tour company when it crashed about 5:20 p.m. Saturday near Quartermaster Canyon on the Hualapai Nation Indian Reservation, Hualapai Nation Police Chief Francis Bradley said. The crash site is about 60 miles west of Peach Springs, Arizona.
Police said the crash killed Becky Dobson, 27; Jason Hill, 32; and Stuart Hill, 30.
The British Consulate General of Los Angeles helped tribal police notify the victims' families.
VIDEO FROM TEDDY FUJIMOTO
"We are providing support to the families of six British visitors involved in a helicopter accident at the Grand Canyon on 10 February, and we are in close contact with the US emergency services," an official with the United Kingdom's Foreign and Commonwealth Office said in a written statement.
First reponders treated four survivors in the canyon until about 2 a.m. Sunday, when emergency personnel were able to remove the victims from the crash site and fly them to University Medical Center on a Nellis Air Force Base helicopter.
As of Sunday afternoon, a hospital spokeswoman confirmed that the four victims were alive but in critical condition.
Police said the pilot, 42-year-old Scott Booth, survived the crash but severely injured a limb.
Ellie Milward, 29; Jonathan Udall, 32; and Jennifer Barham, 39, are the other survivors, police said.
"I've seen a lot of accidents, especially those involving car crashes and other types of traumatic injuries, and … the will to survive kicks in," Bradley said during a press conference near the Grand Canyon West entrance Sunday afternoon. "And as you know, it's a fight-or-flight syndrome that we have in every one of us, and I'm sure that had a lot to do with their survival."
Winds may have been factor
Strong winds gusting up to 50 mph and rugged terrain hampered first responders' efforts to reach the victims. Rescuers were flown into the canyon and had to hike to the crash site, Bradley said.
A Nellis Air Force Base crew and personnel from the Arizona Department of Public Safety assisted tribal police in the rescue.
The National Transportation Safety Board and the Federal Aviation Administration will lead the investigation, FAA spokesman Allen Kenitzer said.
Investigators had not determined an official cause of the crash as of Sunday, Bradley said.
"Yesterday, we were hampered by severe weather conditions," Bradley said, noting that flying in those conditions is not normal. He did not say how strong winds must be to be considered unsafe.
On Sunday, Papillon released a statement offering condolences and pledging to fully cooperate with the investigation.
"It is with extreme sadness we extend our heartfelt sympathy to the families involved in this accident," Papillon Group CEO Brenda Halvorson said in the statement. "Our top priority is the care and needs of our passengers and our staff."
Relatives of the victims seeking immediate assistance should call 866-512-9121, she said.
Las Vegas photographer Teddy Fujimoto told the Las Vegas Review-Journal he was shooting a wedding when the helicopter crashed. The aircraft was so engulfed in smoke and flames, Fujimoto said, that he could not immediately tell what it was.
He said he felt helpless as he heard the people gasping for air and saw two women running from the wreckage.
"You can hear the screams from the ladies," he said. "One of them was calling out a name. It's just horrible. You want to help, but you can't."
Fujimoto heard at least two explosions and saw people delivering water and first aid supplies before rescue crews arrived.
Investigation could take months
Longtime helicopter crash attorney Gary Robb told the Review-Journal it may take investigators at least nine months to pinpoint a probable cause for Saturday's crash. Robb's team has handled many major crashes in the country's western region, including the August 2001 Papillon crash that left six dead and the December 2011 Sundance helicopter crash that killed four.
"It's too early to speculate, but early indications suggest that perhaps heavy gusts could have been a factor that drove the aircraft to strike a wall of the canyon," he said. "The other possibility is some sort of in-flight mechanical issue, including an engine problem or main roter blade fracture or defect. You also cannot rule out human error, whether it be some sort of pilot incapacitation or neglect."
The coming investigation, Robb said, should include a thorough review of the wreckage, helicopter maintenance records and the pilot's qualifications.
"In many of the Grand Canyon crash cases I've worked on, the single most predominant factor has been rushed maintenance," he said. "We've seen it over and over again that these tour operators will rush their helicopters through maintenance to get them back into the air to keep up with tourist schedules. Other times, what will happen is these companies will use another helicopter as a subsitution, and the pilot is not always qualified for that type of helicopter. It's just a recipe for disaster."
Aviation probes
On Aug. 10, 2001, a Eurocopter AS350 operated by Papillon crashed and burned in the Grand Wash Cliffs area. The tour pilot lost control of the chopper, killing himself and five others on board. Robb took the tour company to court on behalf of Chana Daskal, the only survivor of the wreckage.
Since then, Robb said, Papillon has been at the center of about a dozen aviation probes by the National Transportation Safety Board.
It's possible that the company was not at fault in Saturday's crash, Robb said, noting a manufacturing defect could have contributed to "some sort of mechanical problem."
The Kansas City-based attorney also commended strides made by the tour company since the 2001 crash.
"They have made a concerted effort to improve and overhaul their safety regimen since we got involved with them in 2001, but obviously something went terribly awry to cause last night's horrific crash," he said.
Papillon has 600 employees and a fleet of 48 helicopters. The business first operated from the Grand Canyon's South Rim before expanding operations to McCarran International Airport in 1997. It started operating out of Boulder City Airport in 2004.
Contact Rio Lacanlale at rlacanlale@reviewjournal.com or 702-383-0381. Follow @riolacanlale on Twitter. Contact Blake Apgar at bapgar@reviewjournal.com or 702-387-5298. Follow @blakeapgar on Twitter.
Major helicopter crashes
Sept. 4, 1998: Two Pave Hawks, rescue helicopters, collided during a nighttime exercise 70 miles north of Nellis Airforce Base, killing 12 airmen, six in each helicopter.
Dec. 7, 2011: A Sundance helicopter crashed during a sightseeing tour at the Lake Mead National Recreation Area. Five people died in the crash.
June 23, 2016: A Robinson R66 helicopter crashed north of Alamo Lake in Arizona resulting in the deaths of two men. The men were found dead at the scene.