NYC cop indicted for shooting, killing unarmed man in stairwell
February 10, 2015 - 4:55 pm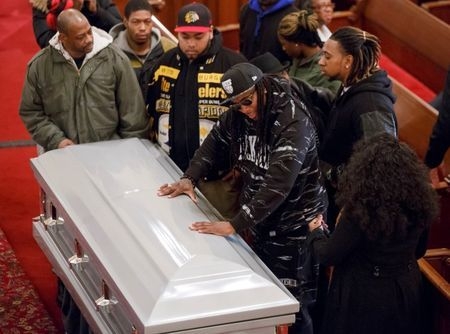 NEW YORK — A New York City rookie police officer was indicted by a grand jury on Tuesday for the shooting of an unarmed man while patrolling the darkened stairwell of a housing project last November, the Wall Street Journal reported.
Peter Liang, the officer, was patrolling with his partner in the Brooklyn housing project around 11:15 p.m. on Nov. 20 when his gun discharged a single bullet, killing Akai Gurley, 28, who was in the stairwell a flight below with his girlfriend.
The criminal charge or charges Liang will face were not immediately clear, the Journal said. The Brooklyn district attorney declined to comment.