Obama shuffles his cabinet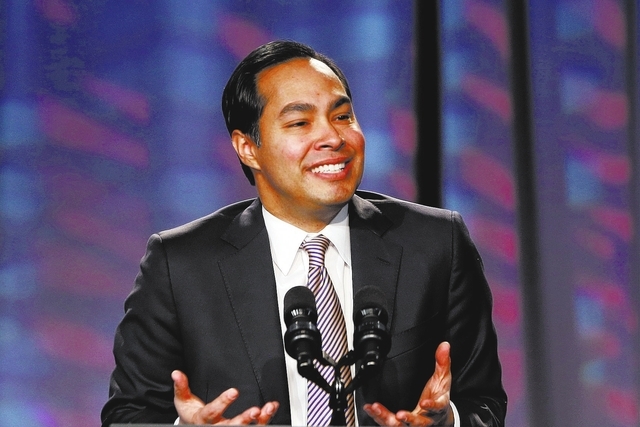 WASHINGTON — In a second-term Cabinet reshuffle, President Barack Obama tapped San Antonio Mayor Julian Castro on Friday to be the nation's next housing secretary, giving a prominent national platform to one of the Democratic Party's most celebrated up-and-comers.
Joined by Castro and Vice President Joe Biden, Obama also announced he was nominating current Housing and Urban Development Secretary Shaun Donovan to run the White House budget office — an opening Obama created when he asked his former budget chief to take over the Health and Human Services Department last month.
"Just because you are of modest means does not mean that your aspirations or your opportunity ought to be limited, and it certainly means you can have the talent to succeed and achieve the American Dream," Castro said as he accepted the nomination in the State Dining Room of the White House.
The 39-year-old Castro was propelled into the national spotlight two years ago when Obama chose him to deliver the keynote address at the Democratic National Convention — a political baptism by fire not unlike the president's own rise to prominence when Obama keynoted the 2004 convention. Friday's announcement gives another major boost to Castro's profile, just as Democrats are eyeing him as a potential vice presidential candidate in 2016.
As a Democrat, Castro's options for climbing the political ladder were severely constrained in Texas, where Democrats haven't won a state race in 20 years. In elevating Castro to a Cabinet-level post, Obama gives Castro perhaps his best chance to establish his credibility nationally as Democrats seek to shore up a bench of promising candidates for future races.
Castro would become one of the highest-ranking Hispanic officials in government if confirmed by the Senate.