Philippine drug crackdown claims life of mayor, nine others
October 28, 2016 - 1:37 am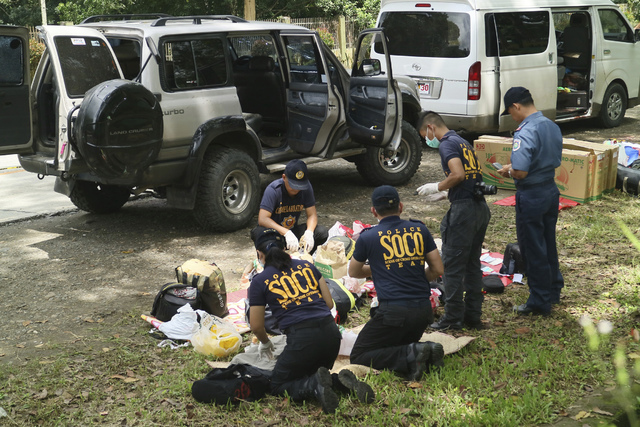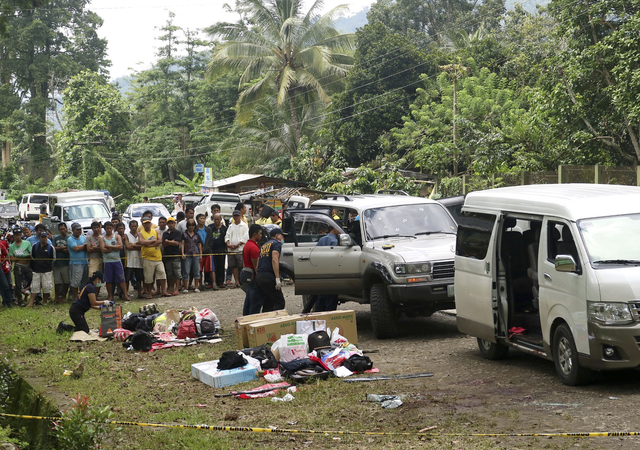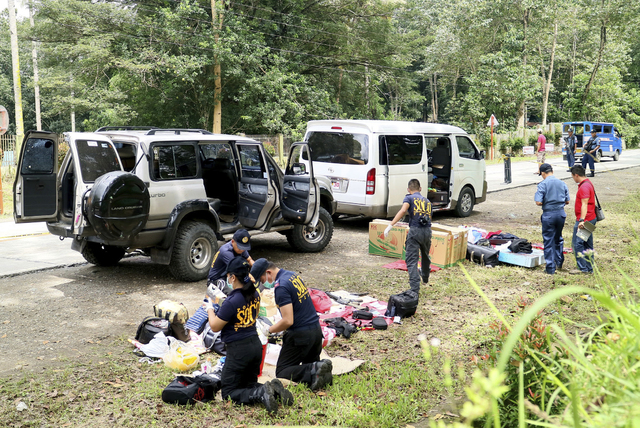 KORONADAL, Philippines — A Philippine town mayor who was publicly identified by President Rodrigo Duterte as a drug trafficking suspect was gunned down Friday with nine of his men at a police checkpoint, in one of the bloodiest operations since the crackdown was launched.
Little over a month after he took office on a promise to rid the Philippines of illegal drugs, Duterte in August read out the names of more than 150 officials allegedly linked to illegal drugs, among them Mayor Samsudin Dimaukom of Datu Saudi Ampatuan township in southern Maguindanao province.
The mayor had turned himself in to police and denied he was involved in the illegal drug trade. He had told the media that he was fighting illegal drugs himself and supported Duterte's crackdown.
At dawn Friday, Dimaukom and the nine others were killed they opened fire from three cars on officers at a checkpoint in Makilala town in North Cotabato province, Superintendent Bernard Tayong said.
"It was a legitimate anti-drug operation but the subjects opened fire on our troops," regional police official Superintendent Romeo Galgo Jr. told reporters.
Police said they had received information that Dimaukom's group was planning to transport a "huge" amount of methamphetamine — a prohibited and extremely addictive stimulant drug locally known as shabu — from Davao city, Duterte's hometown, to Datu Saudi Ampatuan town.
Police estimate more than 3,600 suspected drug dealers and addicts have been killed since Duterte took office on June 30. The crackdown has drawn international concern over extrajudicial killings, but Duterte has repeatedly dismissed criticism and vowed to keep his election promise to rid the country of drugs.
Arriving from a state visit to Japan late Thursday, Duterte appeared to issue another warning, saying that thousands of drug suspects may end up dead. He expressed disgust over criticism leveled against him while he battles a drug menace that he said has left many of police officers dead.
"And to say that I should behave and keep on harping on that … I'll tell you I will triple it," Duterte said. "If my wishes aren't followed …you can expect about 20,000 or 30,000 more."
"There is a war going on, I am losing two, three policemen a day. It's a war, how could it be a … genocide, killing a helpless person there, kneeling," he said. "There's none of that, we do not gather children and young men and shoot them."