San Bernardino marks 1-year anniversary of massacre
December 2, 2016 - 9:17 am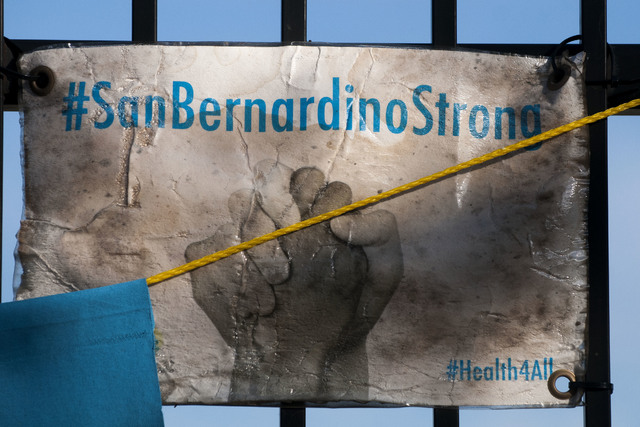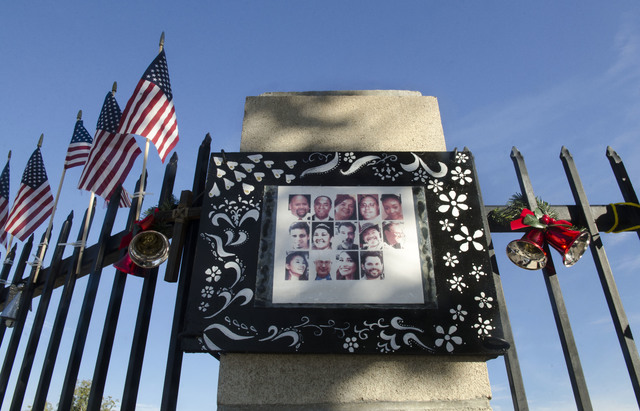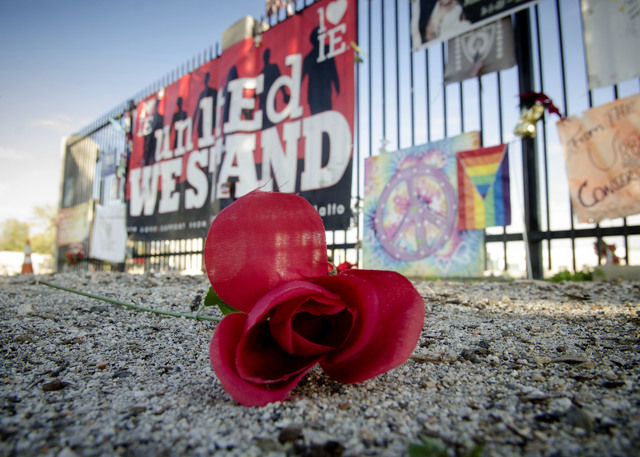 SAN BERNARDINO, Calif. — At the moment when shooters unleashed terror on San Bernardino a year ago, county employees will remember their fallen colleagues with silence.
Later on Friday, community members will gather to remember the 14 people killed and 22 wounded with speeches from religious leaders and law enforcement.
The hardscrabble city of 216,000 people east of Los Angeles is preparing to mark the anniversary of the Dec. 2 attack by husband-and-wife assailants on a holiday luncheon for county health employees. Investigators say the attackers were inspired by the Islamic State group.
Police will hold a 14-mile memorial bicycle ride that will end near the site of the shooting. A brief memorial service also will be held there.
San Bernardino County employees will hold a moment of silence at 10:58 a.m. to remember when the first 911 call was placed, said Felisa Cardona, a county spokeswoman.
Most of those killed in the attack by county health inspector Syed Rizwan Farook, and Farook's Pakistani wife Tashfeen Malik, were Farook's colleagues.
"We just want to remember, honor and support each other," she said. "It's going to be a difficult day for all of us."
The city of San Bernardino will hold a public ceremony Friday evening. The San Manuel Band of Mission Indians will light up an iconic arrowhead landmark in the nearby foothills.
While the city of San Bernardino has been grappling with a spike in homicides this year, community residents have worked hard to prevent a hate-filled backlash to the terror attack. Clergy have formed an interfaith alliance, victims' families have encouraged tolerance and Muslims residents undertook a campaign to educate neighbors about Islam.
Since the attack, San Bernardino police Sgt. Emil Kokesh said he has also been reminded of the need to stay fit. Kokesh arrived at the scene of the onslaught minutes after the shooting and was there for more than a day. He said he was sore for two weeks, which prompted him to take up cycling to get in shape with some fellow officers.
On Friday, they will ride to remember the victims.
"On that day, it pushed a lot of us to our limits — physically, mentally, and emotionally," he said. Now, Kokesh said he often reminds his fellow officers: "you may work in an office, you may do investigations, and not do much field work anymore, but you are going to be the ones who respond to something like this, so stay fit, stay prepared."
RELATED
Authorities investigate how San Bernardino shooters became radicalized
Calif. authorities: Shooters had 6,000 rounds of ammo, dozen pipe bombs
Family, friends tell about San Bernardino victims
FBI says it's investigating San Bernardino mass shooting as 'act of terrorism'
14 people killed in San Bernardino identified, remembered
Here's what we know about the San Bernardino mass shooting so far — VIDEO