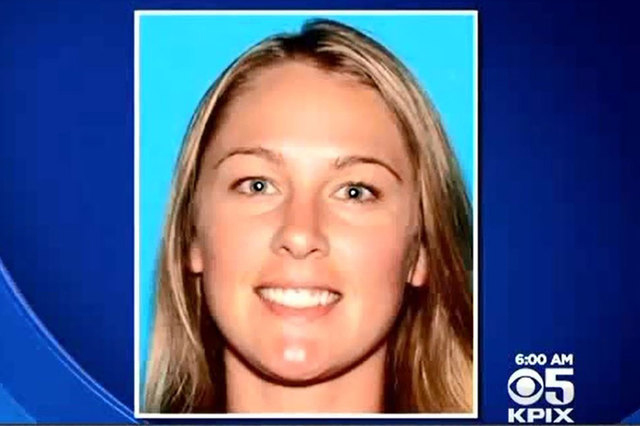 Local authorities and FBI agents were searching on Tuesday for a 30-year-old woman whose boyfriend said she had been kidnapped from his Northern California home by suspects who had demanded a ransom.
According to her boyfriend, Denise Huskins was "forcibly taken" from the home in the East Bay city of Vallejo early on Monday morning, Lt. Kenny Park of the Vallejo Police Department told a news conference.
Huskins' boyfriend, whose name has not been released by authorities, called police on Monday afternoon to report the crime and told investigators that there had been a demand for ransom.
"As of this moment Ms. Huskins' whereabouts are unknown and we are treating this matter as a kidnapping for ransom," Park said. He later added: "The public should get involved because we're worried about Ms. Huskins' welfare and we don't know where she's at."
Police have said that a white 2000 Toyota Camry was taken from the home but was found several hours later elsewhere in Vallejo, a community of more than 100,000 people northeast of San Francisco.
Park said the FBI, U.S. Department of Justice and Solano County Office of Emergency Services had joined the hunt for Huskins, who was described as 5-foot-7-inches tall, weighing about 150 pounds with blonde hair and blue eyes.
Searchers were combing a wooded area near her boyfriend's home for clues in the case, which Park described as standard protocol in such a case.
Park declined to say why the boyfriend waited until Monday afternoon to report Huskins missing but said that the man was not being treated as a suspect in her disappearance. Huskins is from Southern California.
"At this point he was the one who brought this matter to our attention and we're currently working with him to piece this puzzle together," Park said.