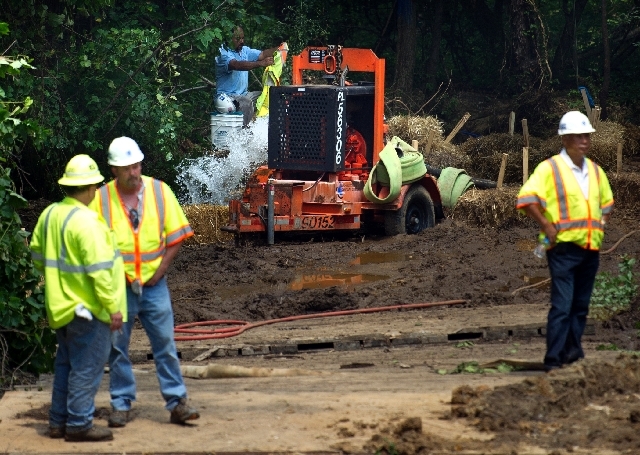 OXON HILL, Maryland — Officials have lifted mandatory water restrictions for some 200,000 residents and businesses in the suburbs of Washington, D.C., as repairs were completed on a failing transmission main.
The Washington Suburban Sanitary Commission lifted the restrictions in southern Prince George's County Friday afternoon. Officials said repairs to the 54-inch main began Tuesday and progressed smoothly.
Commission president Jerry N. Johnson said residents used less water during the restrictions, which began at 9 p.m. Tuesday.
Residents were initially told that water would run out during repairs on the pipe. Temperatures soared above 90 degrees in the region each day during the repairs.