Meals on Wheels may end up better off in Nevada
Updated May 27, 2017 - 11:36 pm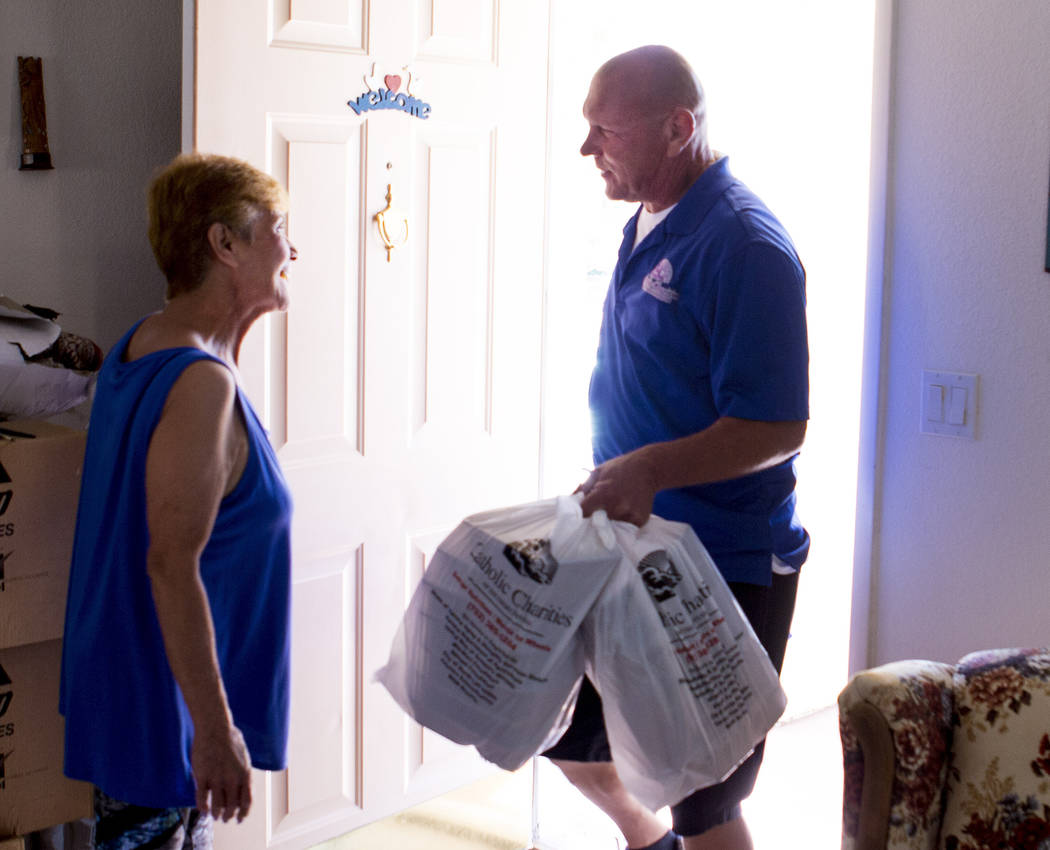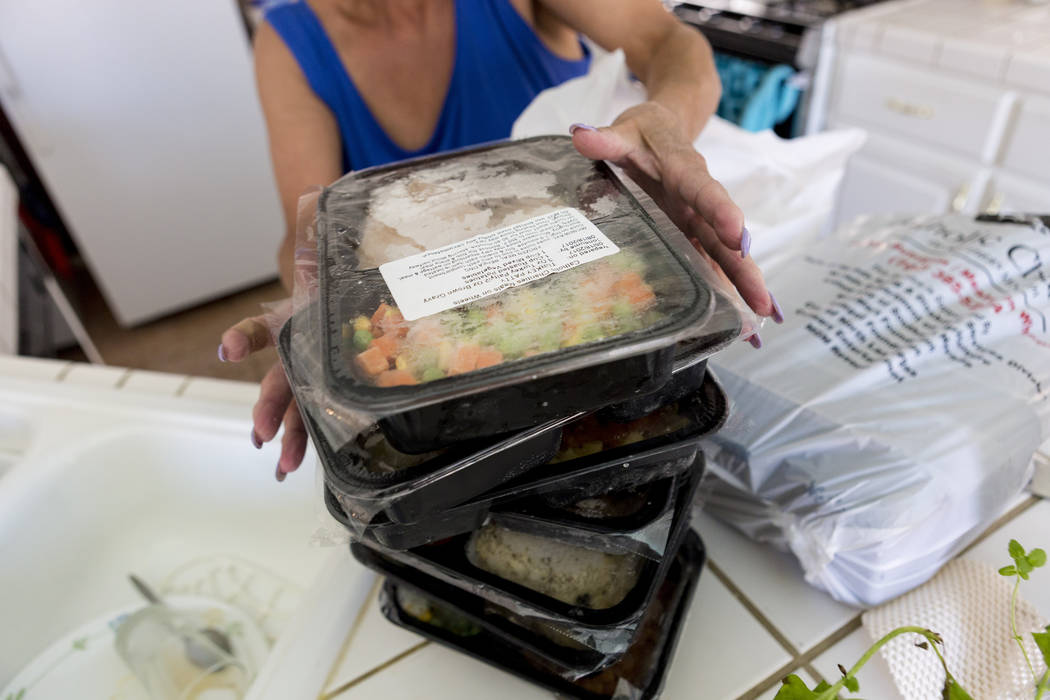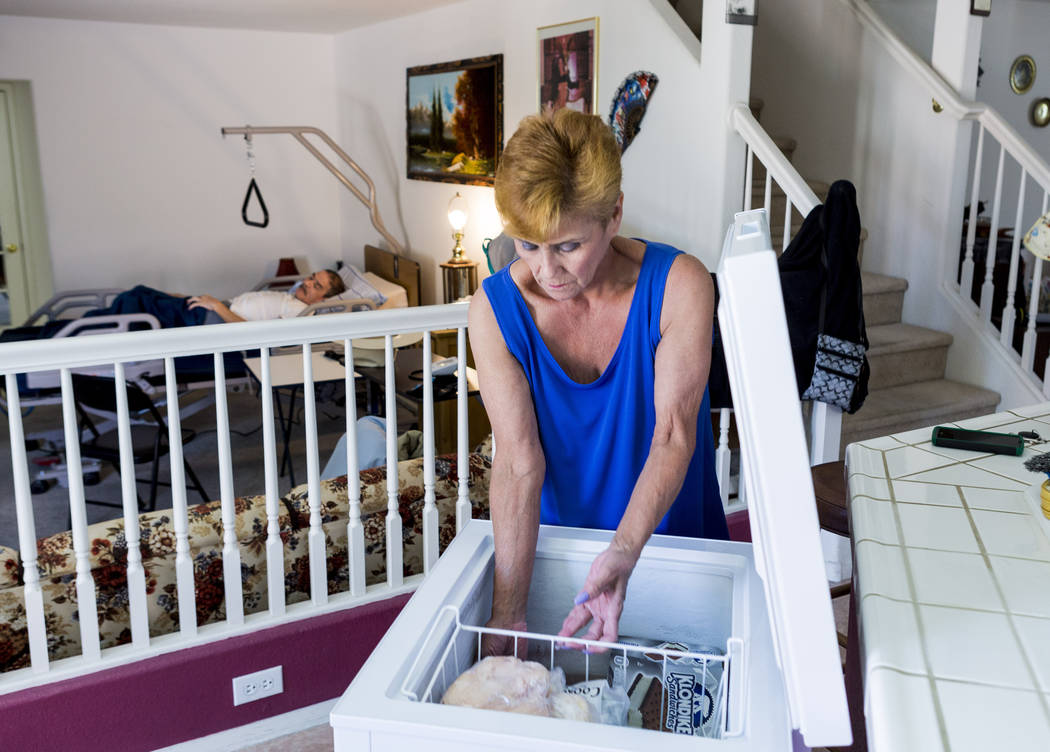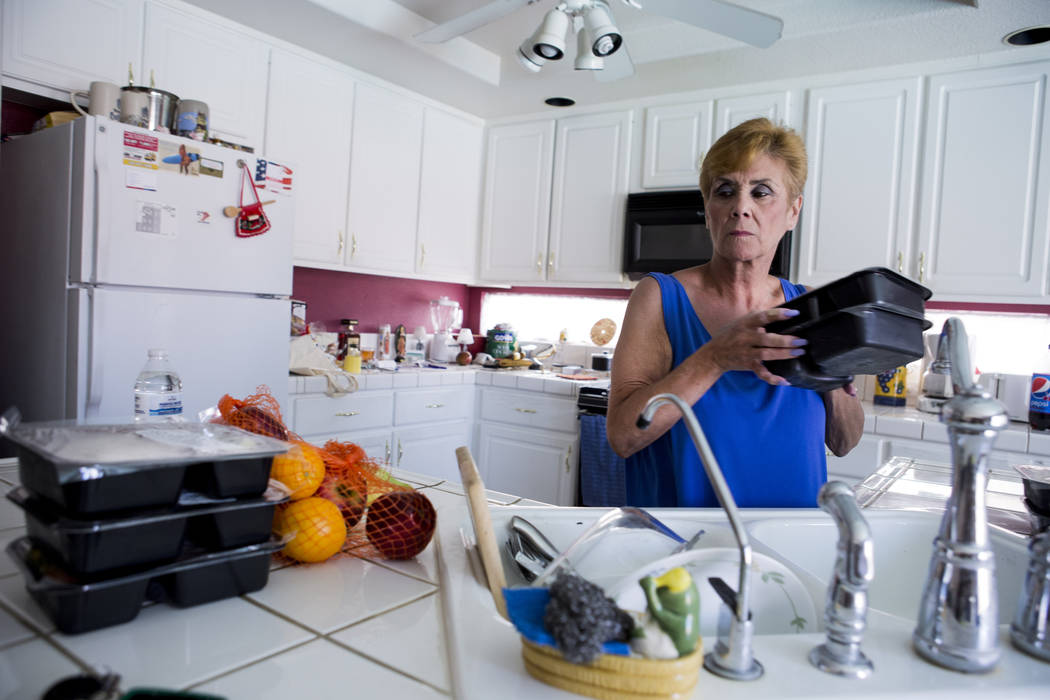 Rafael Santiago-Figueroa's life gets tougher with each passing day.
No longer can the 61-year-old Army veteran walk. It's getting much harder to talk.
He spends virtually 24 hours a day lying in a hospital bed that sits in the dining room of his northwest Las Vegas home.
So it goes when you have severe multiple sclerosis, an autoimmune disorder affecting the central nervous system.
On Thursday, he and his wife, Olga, were expecting Catholic Charities of Southern Nevada's Steve Ivan, a driver for the agency's Meals on Wheels program, to drop off one meal for each day of the week.
In Las Vegas and North Las Vegas, Catholic Charities is the local organization — more than 2,100 clients receive seven meals a week — carrying out the work of Meals on Wheels America.
"I hope Meals on Wheels isn't cut like they've talked about on TV," said Figueroa, his speech slurred by the multiple sclerosis. "It helps my wife not to have to make a meal for me every day. She does so much for me already."
In recent weeks, President Donald Trump's proposed budget cuts for the Department of Health and Human Services — almost 18 percent overall — have caused nervousness and anger among patrons and supporters of Meals on Wheels.
"Our drivers are getting asked about it," Michael Schmit, vice president of food and nutrition for Catholic Charities, said Thursday. "People are worried."
On Wednesday, two months after fueling controversy about the possibility seniors could lose the program, Budget Director Mick Mulvaney said the Trump administration doesn't plan to reduce program funding.
"It's hard to know what to believe," Olga Santiago said as Ivan dropped off the meals in her kitchen she can microwave.
Schmit says federal funds for Catholic Charities' program — Nevada receives about $3.9 million yearly for Meals on Wheels — amount to $2.45 million a year, $1.5 million less than it takes to feed its 2,100 clients.
"We make up the rest," he said. "But we still have 900 people on the waiting list."
Nevada's program could soon end up better off than ever.
After Gov. Brian Sandoval called in his January State of the State address for putting $1.5 million in additional state funds toward Meals on Wheels programs over the next two years, lawmakers took steps recently to more than double that investment in a bid to eliminate the state's current waiting list.
Schmit noted the state now contributes only $320,000 a year to Meals on Wheels programs throughout Nevada, while Kansas, with a senior population of similar size, contributes $8 million a year.
Because of underfunding and Catholic Charities' desire to reach as many seniors as possible, Schmit said, his agency provides lower-cost "flash frozen" nutritious meals to seniors.
He said it costs his agency about $5.12 to make, package and deliver a meal, while it can cost around $9 to deliver a hot meal.
Figueroa, who worked as an Army helicopter mechanic for 20 years before doing similar work as a civilian, wants to believe government will make things better soon for Meals on Wheels. But he remembers that after he was involved in a helicopter crash in 1985, it took government doctors 14 years to discover he had herniated disks in his back from the accident.
"It's not easy to figure out how government works," he said.
Paul Harasim's column runs Sunday and Tuesday in Nevada & The West and Monday in Health. Contact him at pharasim@reviewjournal.com.