Free Las Vegas medical clinic knows importance of dental care
Updated August 7, 2017 - 12:42 pm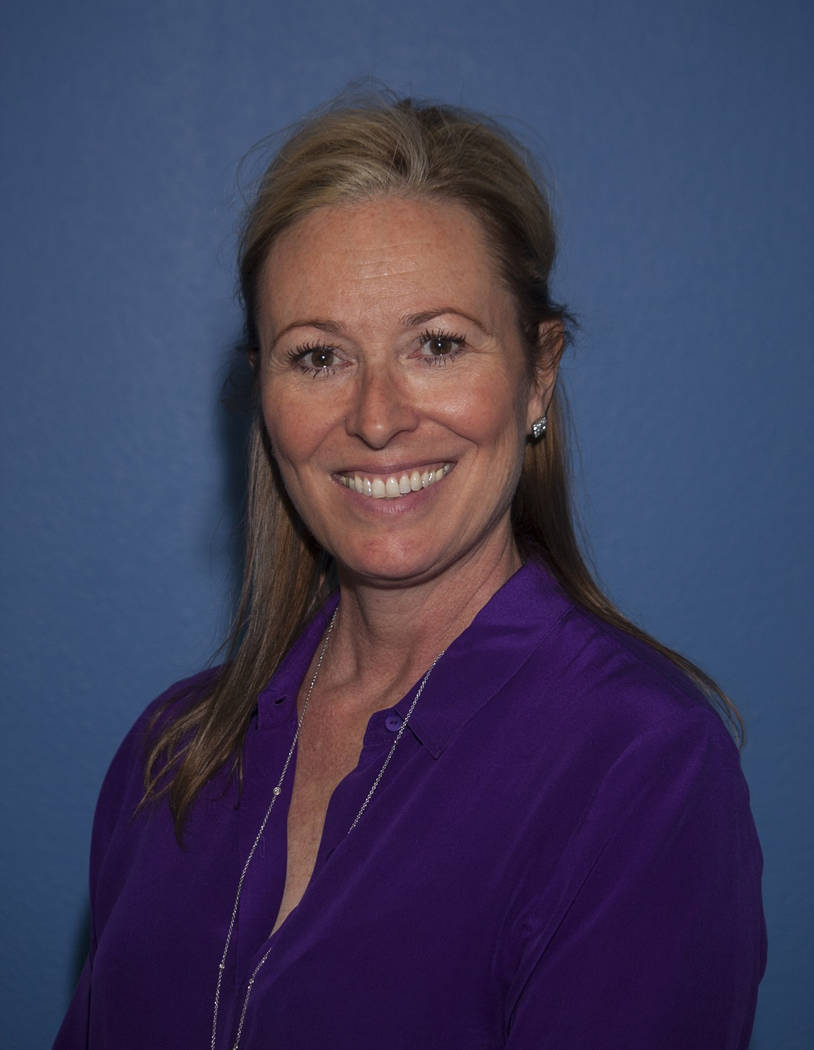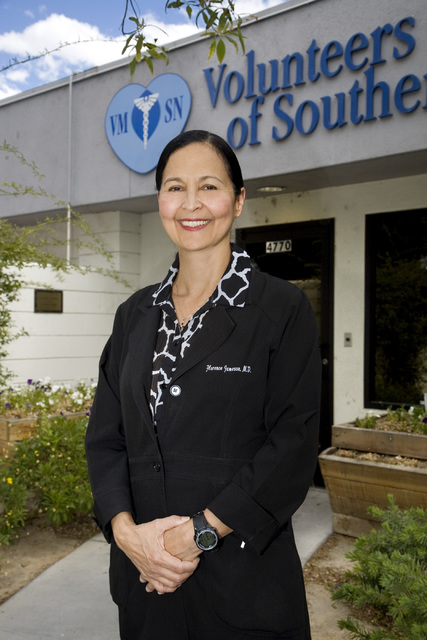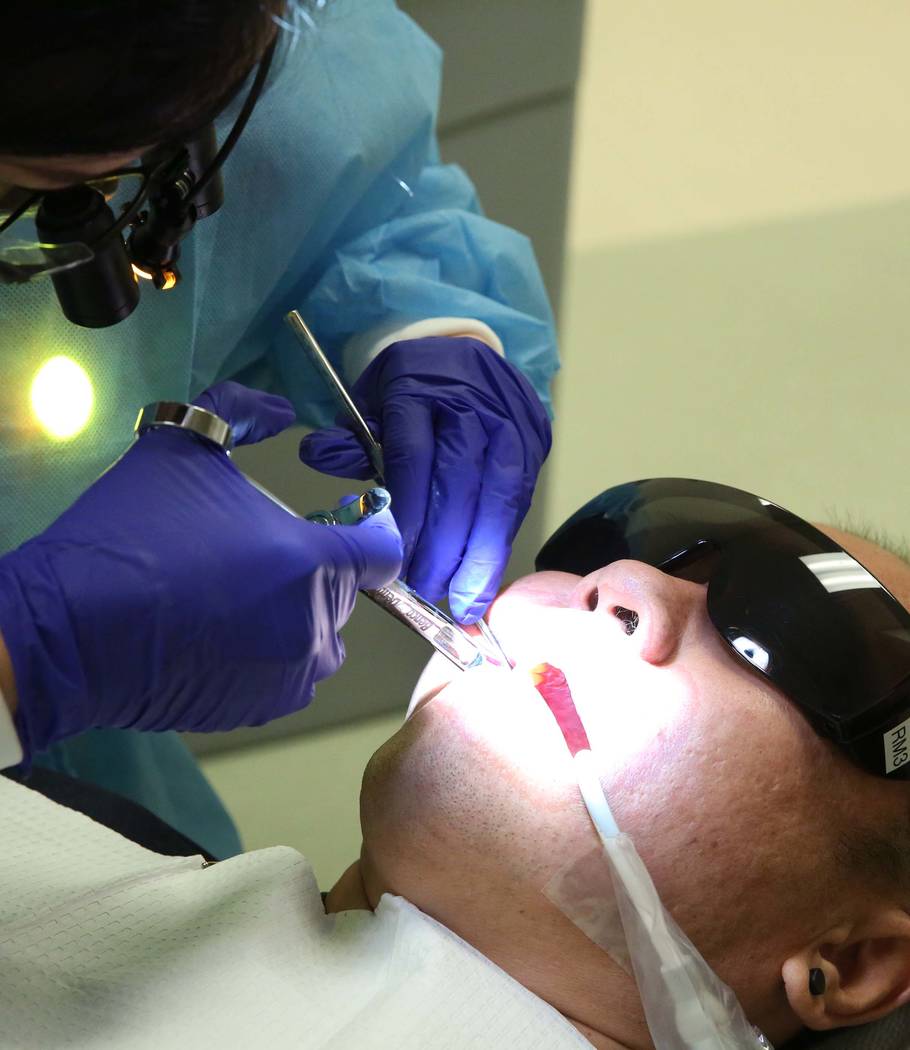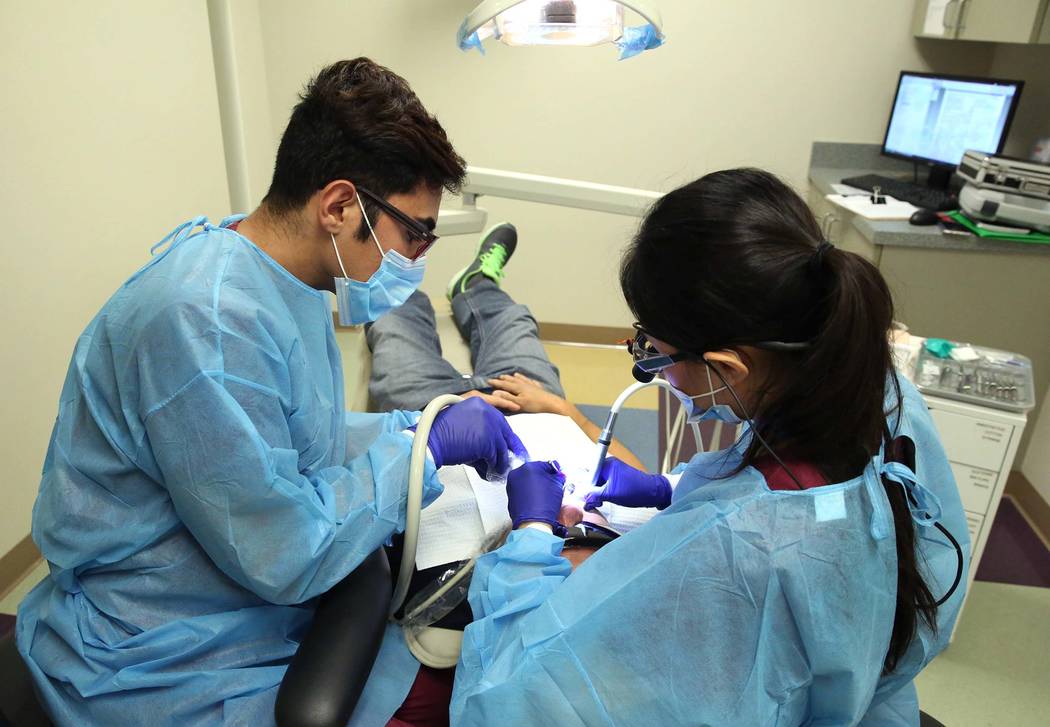 As I watched Erendida Gonzalez have a tooth filled recently at the Volunteers in Medicine of Southern Nevada clinic near downtown, I thought about Dr. Florence Jameson, the woman who did so much to make the free dental care happen.
Her story will never grow old.
While she was growing up in Southern California in the 1960s, her father went to prison, leaving his five children and wife to fend for themselves in a low-income area. Though her family didn't have the money to pay for medical care, a local physician provided it for free.
"You dream of giving back after that," Jameson told me five years ago as we stood inside the first Volunteers in Medicine of Southern Nevada clinic near Tropicana Avenue and Pecos Road.
The only child in her family to graduate from high school — a brother died of a heroin overdose — Jameson worked her way through college and medical school in Los Angeles. There, she saw the importance of free volunteer clinics.
"It became very important to me that a lack of health care (not) hold people back."
When we spoke in 2012, that first Volunteers in Medicine clinic — the product of years of fundraising and collaborations with the pharmaceutical industry, hospitals, foundations, diagnostic firms and a variety of medical training schools — was the medical home of 2,200 patients. It was providing 6,000 free patient visits annually just two years after its 2010 opening.
Promise made, promise kept
What the clinic's pool of about 750 volunteers — physicians, nurses, pharmacists, medical assistants, clerks and housekeepers — didn't provide, however, was dental care.
Jameson, whose specialty is obstetrics and gynecology, knew that oral health issues can cause other problems, including premature births and heart disease.
"I promise you we'll have a dental clinic to go with our medical care at our second site," Jameson said.
That promise came true last year, about a year after the 2015 opening of the Volunteers in Medicine clinic near downtown at 1240 North Martin Luther King Blvd. Once again she said she found generous donors — individuals who want to help and just need a gentle nudge toward a program that demonstrates it will assist people in the community.
"We've already had 1,775 procedures done in one year," Jameson said recently of the four-chair clinic.
The dental program is under the volunteer supervision of Dr. Lydia Wyatt, who also has a private practice. She shares Jameson's enthusiasm for working to ensure quality health care is available to hard-working, low-income people.
"These are people who don't get insurance through employers and don't make enough to cover dental procedures," she said. "You hate to see people fall through the cracks when dental care is so important to overall health."
In Nevada, Medicaid covers dental care, prevention and treatment services for low-income people up to age 21. For adults, however, it only covers emergency dental examinations and extractions, and in some instances, false teeth.
Medicare, the federal health insurance program for people who are 65 or older, doesn't cover most dental care, including cleanings, fillings, extractions and dentures. It pays for some dentistry performed while recipients are hospitalized.
UNLV students lend hands
Today, students in their senior year at the UNLV School of Dental Medicine work on patients under the supervision of Dr. Richard Schoen, an assistant professor with more than 40 years of experience as a dentist.
Behfar Osafi, who immigrated to the U.S. from Iran with his family when he was young, said he remembers the severe dental problems he, his mother and brother had in his native country. They couldn't get the care the needed.
"I feel like I have a skill that helps keep people out of pain and healthy, and I have a responsibility to use it," he said. "I see myself always volunteering to help the less fortunate."
UNLV dental student Joseph Weintraub, who also treated Erendida Gonzalez, agreed.
"I think it's crucial for human existence to help each other as much as we can," he said.
Gonzalez nervously asked the team a dental patient's age-old question: "Will it hurt?"
Gonzalez had been laughing with Weintraub until drilling time drew near. Modern anesthetics, Weintraub assured his patient, would keep pain at bay.
The filling was done without a hitch.
Calling volunteer dentists
Wyatt said the idealism she sees in UNLV dental students is also evident in the dental hygiene students who rotate through the clinic to do cleanings.
Ditto for the orthodontic residents who staff Roseman University's clinic in Henderson, which provides free braces to patients referred from the Volunteers in Medicine clinic.
"We've had patients actually break down in tears when they were finally able to smile after orthodontic work done at Roseman," Wyatt said. "It made them so much more confident."
Wyatt said three licensed dentists now volunteer time at the clinic — it's open for limited hours three days a week. She hopes to get about 40 dentists willing to invest three-hour blocks of time so the dental program can operate for 40 hours a week.
"We just have to get the word out," she said. "I know people want to help."
Nelson Tang, who makes $300 to $500 a week as a full-time aide to elderly people, first came to the clinic to get his blood pressure under control.
Today the 54-year-old will get some much needed fillings.
"I appreciate so much getting this done," he said. "I'm so thankful that there are people in Las Vegas who think about people like me. You don't know how good that makes me feel."
Paul Harasim's column runs Monday in Health. Contact him at pharasim@reviewjournal.com or 702-387-5273. Follow @paulharasim on Twitter.
Need care?
To be eligible for free medical care at Volunteers in Medicine of Southern Nevada clinics at 4770 Harrison Drive and 1240 N. Martin Luther King Blvd. (the latter is the only clinic with dentistry currently on site):
• You must not have private health insurance or insurance through Nevada Health Link.
• You must not currently be enrolled in Medicaid, Medicare, VA benefits or Nevada Checkup (for children only).
• You must have been a resident of Southern Nevada for at least three months.
• You must provide documentation that your household income does not exceed 200 percent of the current Federal Poverty Level. That level is $24,600 for a family of four.