Remembering Muhammad Ali, boxing's glory days with George Foreman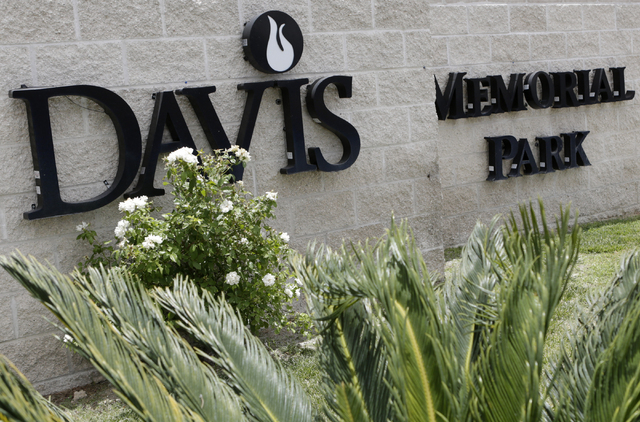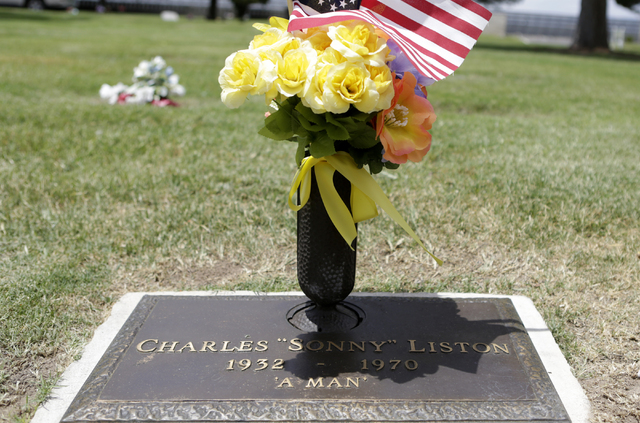 The first time I met Muhammad Ali, "The Greatest" grabbed my hat and said it looked better on him than me.
I was a columnist for the Houston Post in the 1980s and 1990s and had become friends with Lloyd Wells, a Korean War veteran and former Texas Southern University football star who wrote a column for a black weekly, the Houston Forward Times.
Wells was a longtime confidant of Ali and helped him train for his fights by videotaping his workouts. Ali often stayed at Wells' small, two-bedroom home when he was in Houston. That's where I met him.
Wells, the first full-time African-American scout for the Kansas City Chiefs, painted the house in Chiefs' colors — traffic-light yellow with blood-red trim. Wells parked his red and yellow Thunderbirds and Lincoln Continentals in the yard.
"Your place is better than any hotel," Ali laughed.
When Wells died at age 78 in 2005, Ali, hampered by his Parkinson's disease, told the Houston Chronicle through a spokesman, "He was as close to me as a brother. … I feel like I've lost a part of myself."
Whenever I think of Ali, I also think of George Foreman, the boxer-preacher who lost the "Rumble in the Jungle" to Ali in the '70s but presided over my Houston wedding in the '80s.
I spoke with Foreman by phone on Wednesday. He was in Pittsburgh with InventHelp, an inventor services firm he endorses.
To this day, Foreman, who became close friends with Ali as his Parkinson's worsened, says his loss to Ali in Africa in the famous "Rope-a-Dope" fight in 1974 was "the best thing that ever happened to him." He believes it allowed him to have a vision/religious conversion in Puerto Rico three years later.
"If I would have won that fight, I would have only been known and remembered as the greatest puncher," he said. "That would have been terrible for me. I wouldn't have liked that."
I told Foreman that Houston radio sports director Ralph Cooper, who sat ringside at the fight in Africa, said the sound of his punches repeatedly hitting Ali "were like thunder."
"Ali was the toughest man I know," Foreman said. "I didn't think anyone could take such punishment. It's a tough business."
Foreman doesn't subscribe to the conspiracy theory that Sonny Liston, whom he considered a friend, took dives in his two two title fights with Cassius Clay-Muhammad Ali because of threats from the mob or the Nation of Islam, the controversial Muslim faith that turned Clay into Ali.
In the first fight in Miami in 1964 — the one that would send Ali on his way to being called "The Greatest of All Time" — Liston surrendered the title while sitting on his stool, claiming an injured shoulder. In the 1965 rematch in Maine, Liston fell from a punch that many didn't think was strong enough to crack an egg.
The performances were a far cry from Liston's knockout march through heavyweight contenders and his subsequent first-round knockout of Floyd Patterson in Chicago to win the crown in 1962. His first-round knockout of Patterson in their 1963 rematch in Las Vegas only made him seem only more unbeatable.
Instead, Foreman, who once had the same trainer and manager as Liston, believes how Liston was treated after becoming champion made him refuse to risk his well-being.
He said Liston couldn't believe that the country, especially the media, only saw him as a criminal. Though he spent time behind bars for crimes including armed robbery, Liston, according to Foreman, wanted to be the people's champ.
"He was very sensitive," Foreman said. So when Liston hurt his shoulder, instead of fighting through it, Foreman said Liston believed there was no reason to risk serious injury to his shoulder when everybody already thought he was a bum.
Foreman said Liston delivered a repeat performance in the second fight after being "clipped by a right hand." According to Foreman, Liston didn't see a reason to get up when everybody wanted Ali to win anyway.
Foreman said Liston told him, "All I care about is Do, Re, Me."
I told Foreman that I went to see Liston's modest Las Vegas grave in David Memorial Park. There were some fake flowers and a tiny American flag at the bronze marker, but cemetery officials didn't know who brought them.
One of 25 children, Liston's father beat him so badly that the marks on his back could be seen years later in the ring. Liston never knew for sure on which day he was born.
And no one knows for sure when he died in Las Vegas. In the first week of January 1970, Liston's wife, Geraldine, returned from a trip to find the 38-year-old Liston decomposing on their bed.
Newspapers on their porch indicated he had been dead five or six days. Because the death certificate required a date, authorities fixed it at Dec. 30. Though heroin was found nearby and there were needle marks on Liston's arm, the cause of death was listed as heart failure.
Rumors have swirled for years that he was pumped full of dope because he owed the mob money.
The Sonny Liston that Foreman says he knew was "a classy, well-dressed guy," who always wanted to help him out.
He felt sorry for him when he learned Liston was illiterate.
"He thought a piece written about him was bad but I told him otherwise," Foreman said. "I'd later find out he couldn't read. He'd try to hide it with anger. Can you imagine trying to conceal you're illiterate for your entire life? That's tough."
Ali, of course, didn't have a problem with words. As I watched him — he was still wearing my hat — playfully shadowbox with Wells, he looked at me: "Too bad you didn't know me when I could float like a butterfly, sting like a bee."
Paul Harasim's column runs Sunday, Tuesday and Friday in the Nevada section and Thursday in the Life section. Contact him at pharasim@reviewjournal.com or 702-387-5273. Follow @paulharasim on Twitter.