Noisy couple arguing next door? Consider calling police, crime reporter says
February 18, 2017 - 10:26 am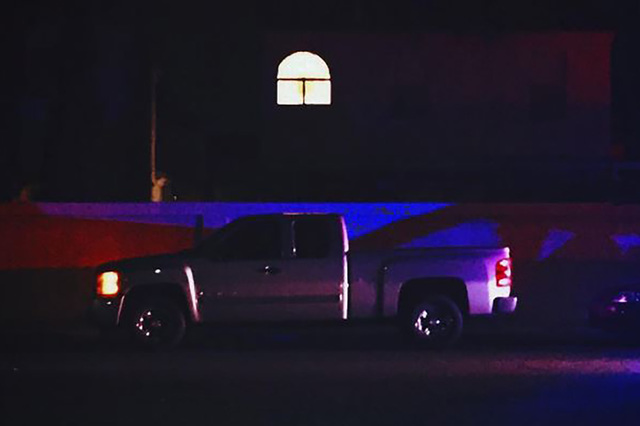 As someone who pores over arrest reports most weekdays — reading and remembering vivid details about heinous crimes — I generally don't bring up my job in social situations.
I say "reporter" instead of "crime reporter." It's not that I'm shy or disingenuous. Some things just aren't fun to talk about.
But at a party recently, I had to be blunt with a man who'd just spent five minutes harping on his noisy neighbors.
They're a couple, the man complained freely, and screaming is their nightly routine. I could tell he was going for humor.
They don't argue about household chores or picking somewhere to eat, he continued, laughing. This couple yells about how they hate each other, how they are going to leave each other, how they never want to see each other again.
Sometimes the arguments last hours, the man said, making it hard for him to sleep.
He ended his rant with a punch line: A few nights, it gets so bad he just waits for the gunshot.
After standing through a few seconds of awkward laughter (and being deafened by my own internal screaming), I politely asked the man, "Have you considered calling the police?"
He protested. They aren't actually shooting each other, he said. They're just loud.
But as someone who's reported her fair share of domestic violence horror stories, I know arguments aren't always "just loud." The most tense moments in any relationship often come at the end. And while not all breakups end in violence or death, I know from my job that many do.
The man at the party isn't obligated to report his neighbors. As Metropolitan Police Department spokesman Larry Hadfield said this week, "Intervening is a personal decision."
But here's what happens if you do:
An officer will come to your neighbor's home. If it's a complaint about a noisy argument, it may take police a few hours to arrive. If you hear crashing or anything indicative of possible violence, the officer will come more quickly, because the call has a higher priority.
You can remain anonymous, but it helps the police if you don't, Hadfield said. They may need to contact you for more information. Officers won't tell neighbors who called the police, and if they need to reach you, you can tell dispatch you prefer officers call instead of stopping by your place.
Then, depending on the situation, the officer may take a report. But regardless, that officer's trip will be logged in dispatch records, so police know there's a history and a potential problem.
"Say we have four (noise complaints) and then we have 911 disconnects," Hadfield said, which can happen when people need help but cannot speak. "That is giving officers more information on that particular residence. If you're a neighbor and you're saying, 'That happens all the time. They yell all the time.' Well, you know that, but we never know."
No matter the outcome, there are no repercussions to the caller, Hadfield said. Plus, "now we have that past call."
Vegas Vice appears every other Saturday. Contact Rachel Crosby at rcrosby@reviewjournal.com or 702-387-5290. Follow @rachelacrosby on Twitter.