North Las Vegas makes decision to outsource human resources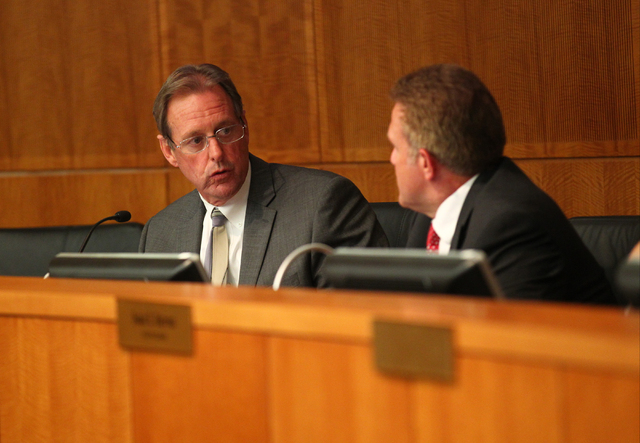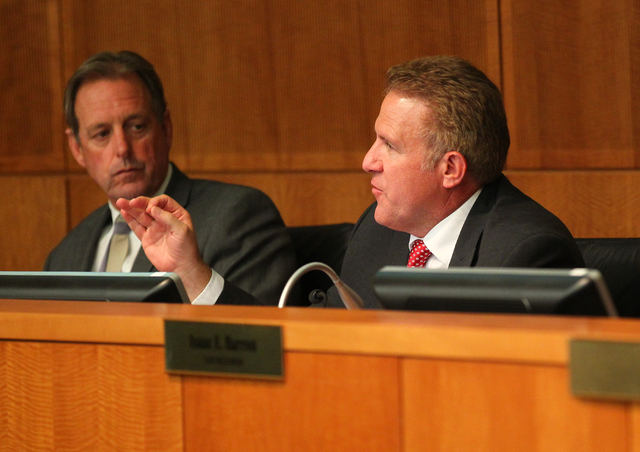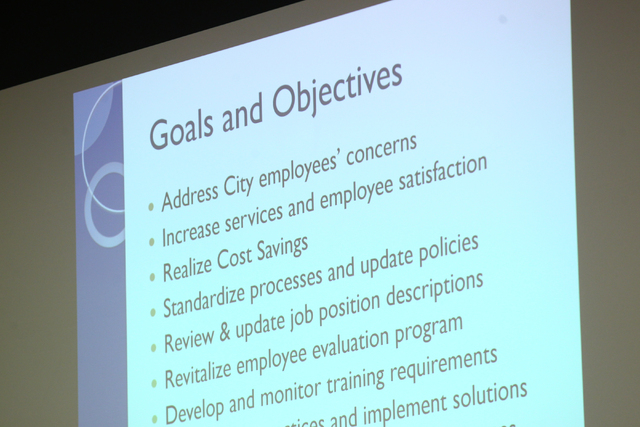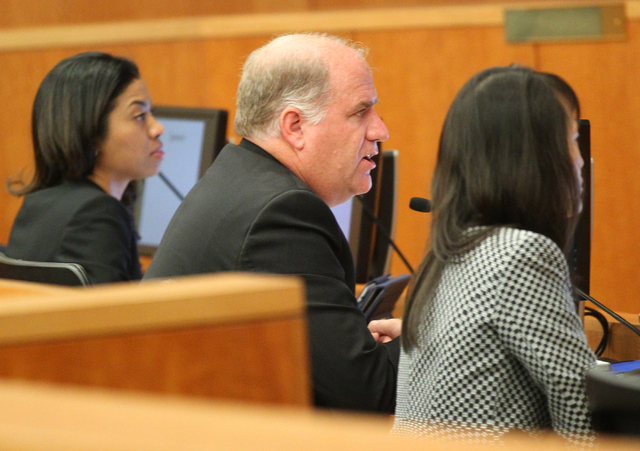 North Las Vegas City Council asked few questions Wednesday before making the controversial decision to outsource the city's human resources functions.
The move to privatize North Las Vegas' HR department by hiring Prism Global Management Group comes amid allegations by two longtime HR employees that Mayor John Lee is abusing his authority and hiring and firing with reckless abandon.
Some city workers felt the decision was made long before Wednesday's vote.
City Manager Qiong Liu evaded questions from HR employees Tuesday, according to a recording obtained by the Review-Journal. Liu couldn't tell employees where information given to the council about their department came from, how Prism could do a better job with seemingly fewer employees, or if HR employees would be laid off after the outsourcing.
"You're saying you're going to do a presentation on what HR provides, but I don't know that you fully understand what we provide," one employee told Liu on the recording.
Employees questioned Liu on how the private Henderson company Prism — which appeared to be committing to a staff of two and access to an HR hotline — could do more than the city's staff.
"You're saying that we can't provide the services with five — yet they're going to provide the services with two?" another employee asked on the recording.
"That's the commitment they make," Liu said. At the council meeting, Finance Director Darren Adair told council the city would have access to "12 HR professionals" through the private company.
One employee said that Liu had stressed that the city was not considering layoffs and asked if that meant she would be moved to another position if her job were eliminated.
After a long silence, Liu only offered, "So either choose to believe or not to believe. I said what I believe."
Liu told the employees that while she runs the city, she does so at the direction of the mayor and council.
Formal complaints to the Nevada Commission on Ethics by two HR employees allege that Liu is beholden to Lee after brokering an unprecedented severance deal in which she gets $170,000 if she leaves.
Bachera Washington, one of the employees who filed a complaint, told the council the presentation about her department was inaccurate and asked why an analysis of her department and employee interviews weren't conducted.
Washington and another HR employee who filed an ethics complaint believe the decision is retaliation for a discrimination lawsuit they filed and settled last year. City spokesman Mitch Fox has denied those claims.
Council's decision was swift and unanimous except for a minor hangup when Councilman Isaac Barron tried to call for a vote before staff had answered Councilwoman Anita Wood's questions about whether city staff was even recommending privatizing HR.
Representatives of the city's two police unions walked out of a meeting last month when it appeared the city considered outsourcing a done deal.
Prism appeared to have started hiring additional staff to handle North Las Vegas last month, long before being publicly picked by the city on May 7.
The vote gives the city manager permission to negotiate a contract with Prism. Adair said he expected the city to save $1 million to $2 million over two years with the move.
One city worker spoke in favor of outsourcing, saying she felt an independent company would do better at handling employee matters in a fair manner.
Henderson, Las Vegas and Clark County all have HR departments that are more than 20 employees strong.
North Las Vegas's HR department has eight positions, two now open and one soon to retire and a budget of $1.1 million.
Lee alluded to the allegations that he is overstepping the scope of his office and Liu is his puppet when speaking on the decision to outsource the debt-crippled city's HR department.
He said: "Contrary to popular belief, the city manager keeps tight control over who gets hired in this city."
Contact Bethany Barnes at bbarnes@reviewjournal.com or 702-477-3861. Find her on Twitter: @betsbarnes