OLD FACES MEET NEW CHALLENGES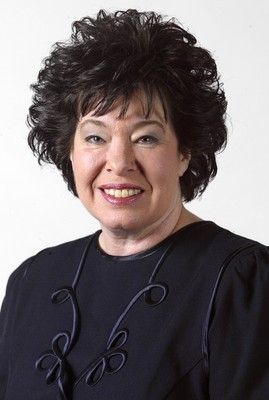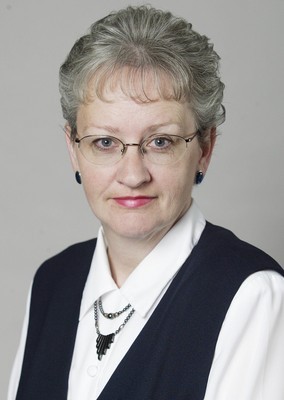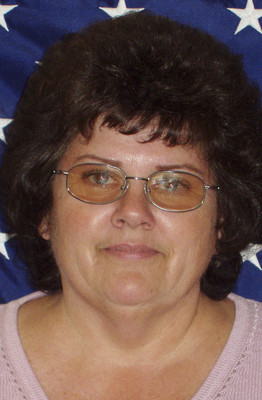 Secretary of State Ross Miller on Thursday issued challenges to the candidacies of longtime Clark County Commissioner Bruce Woodbury and five other elected officials Miller says may not run for re-election this year under Nevada's term limits amendment.
With Woodbury, University Regents Thalia Dondero and Howard Rosenberg, Clark County School Board members Ruth Johnson and Mary Beth Scow, and Humboldt County School Board member Linda Schrempp face challenges.
Miller contends that the officials' 12 years of service under the term limits passed by voters in 1996 have expired and that they may not seek another term in office.
"My job is to uphold the constitution and the election laws of the state," Miller said Thursday. "This (term limits) was a measure passed overwhelmingly by the voters. I asked the attorney general's office for guidance as to whether these individuals had already served their maximum terms. They indicated they had, so we issued the challenges."
Miller's action overturned the officials' long-held belief that the term limits did not start affecting elections until 1998. All six officials challenged Thursday serve four-year terms and thought that their first term under the limits was the one to which they were elected in 2000.
The challenges were sent Thursday to the clerks and registrars of Clark, Washoe and Humboldt counties because they are the officials charged with assembling the ballot. Rosenberg's regent district is in Washoe County.
The clerks and registrars must forward the challenges to their respective district attorneys, who have five working days to make a determination of probable cause. If probable cause is found, they would take the matter to District Court, where a judge would hear the matter.
Another challenge along the same lines already has a court date scheduled. Pershing County School Board member Todd Plimpton's candidacy was challenged based on the same legal reasoning last week. A hearing has been set for June 20 in Lovelock.
Clark County District Attorney David Roger said Thursday he had not decided whether to send the challenge to court.
"We're reviewing all of the research, and we will make a decision before the five-day deadline," he said. "This is a very important decision for those affected by the challenge, so we want to make sure we're on firm (legal) ground."
Woodbury, a member of the commission since 1981, said Thursday he did not agree with the challenge.
The term limits amendment, Woodbury said, "could be interpreted very reasonably, and has been by the Clark County district attorney and others, as not applying to anyone elected in 1996 and only applying to those elected thereafter. Term limits did not exist at the time we were elected in 1996."
Woodbury was referring to a 2003 opinion issued by Roger's office at Woodbury's request.
Noting that term limits became effective on Nov. 27, 1996, the day the Supreme Court officially certified the results of the 1996 election, the opinion says, "Although you ran in 1996, you were elected prior to that effective date. As a result, the 12 year term limitation commenced, for your position, on the next term of office for which you were elected in 2000, and would not run (out) until the end of 2012."
Roger on Thursday referred to that opinion as a "memo" and said he was reconsidering his position based on all of the available evidence.
Woodbury said that a major backer of the term limits amendment, Republican political consultant Sig Rogich, shares his view.
"While I remain completely in support of the issue, the law passed in 1996 was not intended to apply to anyone elected prior to or in the same year that the law was passed," Rogich said in a statement last week.
Rogich declined to comment further Thursday on the ambiguity of the measure.
Woodbury also criticized Miller's timing. Miller challenged Plimpton, the Lovelock trustee, and two other Northern Nevada officials earlier but did not indicate that Woodbury might have a problem until May 16, which was the last day of the two-week filing period. Woodbury and others said qualified candidates might have considered running for their positions if they had known there might not be an incumbent.
"As I told Ross (Miller), I don't think he's handled it properly," he said. "None of us have had the slightest indication we were considered term limited by anybody for this coming election until the last day of filing."
Miller said that the legally prescribed period for challenges to be filed is after the close of the candidate filing period.
"There have been suggestions that this (challenge) should have been lodged earlier. I'm not insensitive to those concerns," he said. "The fact of the matter is the most appropriate time is after filing. None of the candidates asked for an interpretation from my office or the attorney general's office to clarify whether they were eligible."
Miller said that he still is reviewing the ballots in the counties to see whether more candidates will be subject to challenge.
As secretary of state, Miller was not required to challenge the candidacies he saw as ineligible. He did so as an elector in the state of Nevada, something any registered voter may do. But he said he felt obligated by his position as the state's chief elections officer.
Under Nevada statute, any elector also may contest the results of an election. If one of the officials now being challenged won the election, the election results could be challenged on that basis.
An oddity of the current controversy over term limits is that legislators elected in 1996 are not being challenged.
That is because legislators' terms have been determined to start as soon as they are elected. Thus, a member of the state Senate elected to a four-year term in 1996 began his term on Nov. 5, three weeks before the certification that made the term limits part of the constitution on Nov. 27.
The confusion is reflected in a 1996 opinion of the attorney general's office that has been used to argue both sides of the current dispute.
"Since the effective date of the petition would be Nov. 27, 1996, the term limitations will not apply to affected officials elected in the 1996 general election," then-Attorney General Frankie Sue Del Papa wrote. "If approved, term limits would be in effect for the 1997 municipal elections, and the 1998 primary and general elections, and so on."
Del Papa concluded, "If the voters approve the Initiative to Limit Terms of State and Local Officers in the general election in November 1996, only periods of service commencing after November 27, 1996, will be counted as a term for limitation purposes."
The question is whether those "periods of service" start once officials are sworn in or once they are elected.
Rosenberg, the regent from Reno, said it isn't fair that different officials elected in the same election should face different rules.
"I'm most concerned that everyone is treated equally," he said. "We'll see what happens. I fully intend to continue my campaign."
Scow, a School Board member since 1996, said the trustees had asked their counsel a year ago and been told they could run.
"I am not contesting term limits," she said. "We were told a long time ago that we were able to run. I have a problem with the timing. If I'd been told I couldn't run back in February, it would be different."
Schrempp, of Humboldt County, said she faced a different situation. The plant nursery owner in Winnemucca has served on the Humboldt board since 1988, and she said she did not want to run this year.
She made an announcement at a board meeting and told the local newspaper she was encouraging others to run for her seat. "I just felt after serving for five terms I wanted to give someone else the opportunity," she said.
But no one else filed for the office, and Schrempp felt an obligation to bring her expertise back to the board if no one else wanted the job.
"I don't know what's going to happen now," she said. "I guess we have to wait and see."
Contact reporter Molly Ball at mball@reviewjournal.com or 702-387-2919.
AT ISSUE Did the 12 years of service allowed under term limits start in 1996, the year Nevada voters approved the term limits amendment for the second time, adding it to the state constitution? Or did the clock start ticking in 1998, the first regular election after term limits were put in place? SECRETARY OF STATE Secretary of State Ross Miller says the 12 years began in 1996 and now are up. The officials in question were sworn in in January 1997 after the Nov. 27, 1996, effective date of the term limits. If elected in 2008, their new terms would start in 2009 under this interpretation. ATTORNEY GENERAL A 1996 attorney general's opinion says that the limits "will not apply to affected officials elected in the 1996 general election." That has been interpreted to mean the officials in question did not face their first term-limited election until 2000 and can run again in 2008. WHAT'S NEXT District attorneys in Clark, Washoe, Humboldt and Pershing counties must decide within five days whether to take the secretary of state's challenges to District Court, where they would be heard by a judge. Any further appeals would go to the Nevada Supreme Court.