Opposition builds against oil, gas leases near Zion National Park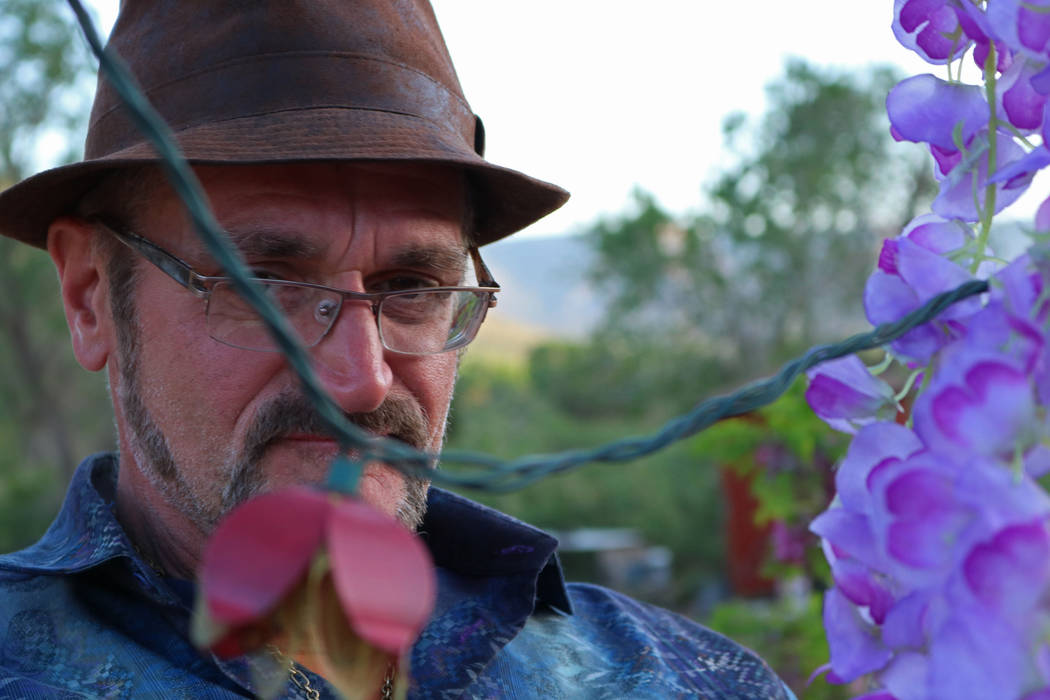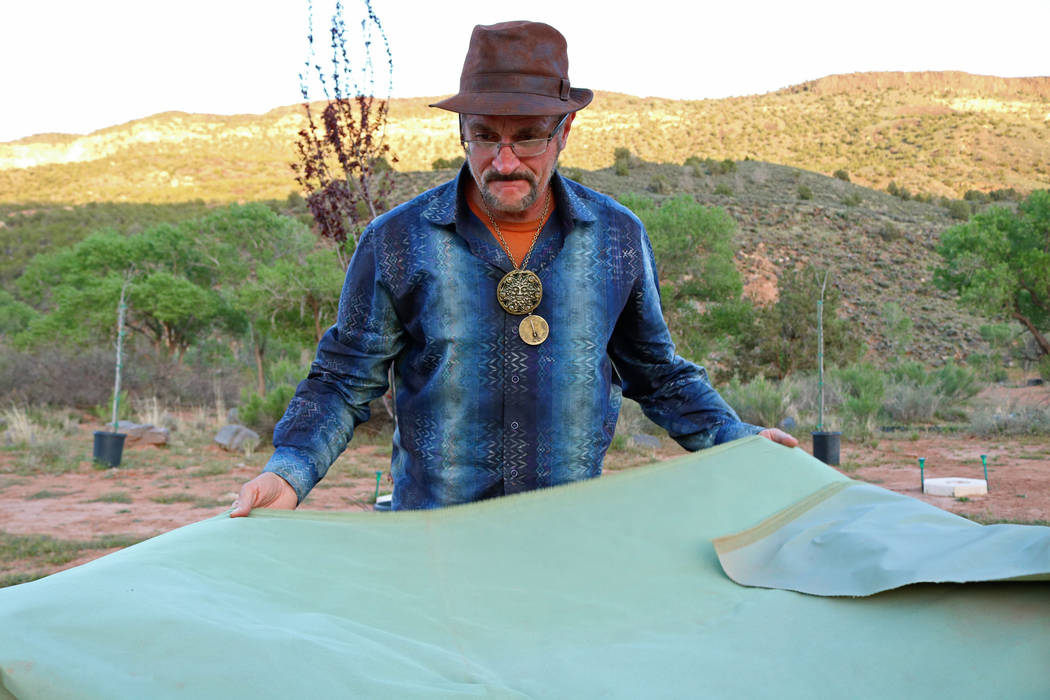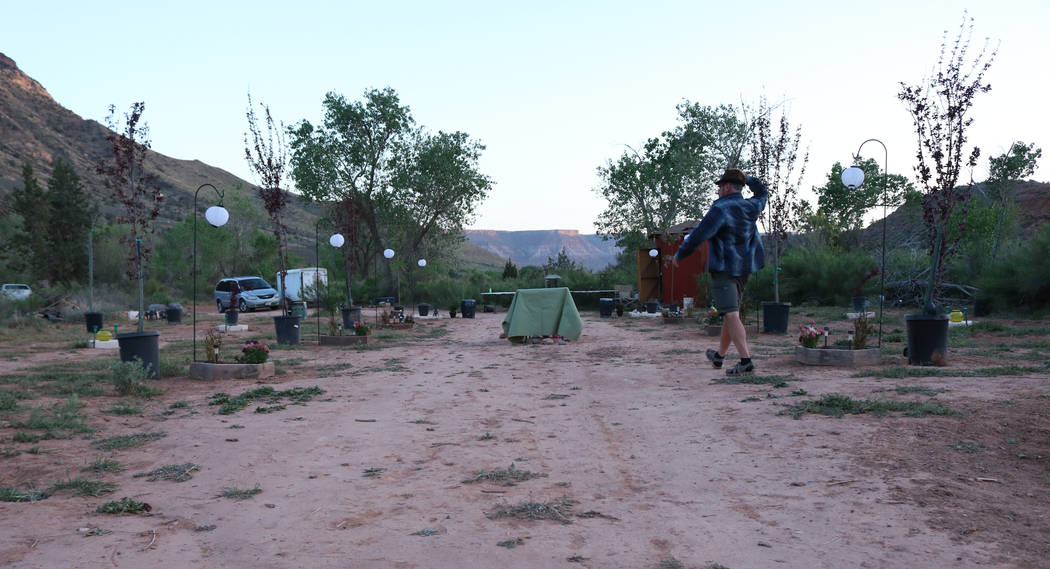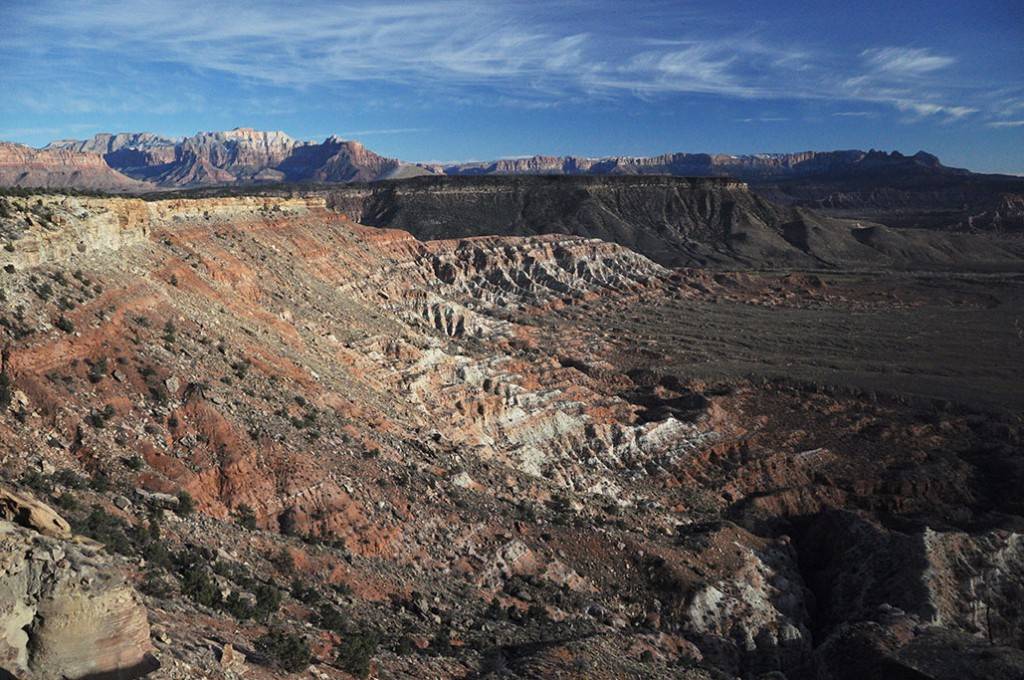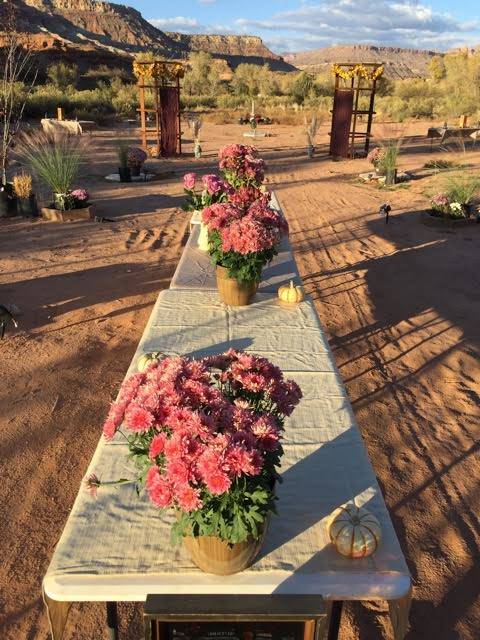 Longtime Las Vegas businessman Chuck Dimick spent about 15 years searching for just the right piece of land in Utah to use as a weekend getaway spot.
Now his creek-side slice of heaven just outside Zion National Park is in the crosshairs of a controversial push to open public land in the area to oil and gas drilling.
At an auction in September, the Bureau of Land Management is planning to offer "fluid mineral leases" on three parcels totaling just over 4,700 acres near the iconic national park in Utah, 160 miles northeast of Las Vegas.
Two of the parcels extend within 2 miles of Zion's western boundary and straddle both a creek that flows into the Virgin River and Kolob Terrace Road, the main route into the less touristed, central part of the 150,000-acre park.
Dimick is part of a broad coalition of landowners, conservationists and tourism boosters who are pushing back against the plan. They worry that fossil fuel exploration in the area could pollute the air and water, drive away visitors, increase truck traffic and diminish the natural splendor in and around Utah's most popular park.
The BLM received about 40,000 comments on its environmental assessment of the proposed leases, including letters of opposition from officials in Washington County, Utah, and the Zion gateway town of Springdale.
In a memo to the bureau in early March, Zion National Park Superintendent Jeff Bradybaugh raised concerns about possible air, noise and light pollution from oil and gas development near the park. He also questioned the BLM's reliance on a resource management plan for the area that was written in 1999, when Washington County was home to about 65,000 fewer people and Zion's annual visitation was 1.8 million lower than it is now.
Michael Richardson, a spokesman for the BLM in Utah, said all of the comments are now being reviewed for possible inclusion in the final draft of the environmental assessment.
In the coming months, he said, BLM officials will have to decide whether to auction off the leases as planned, defer some of them for further study or withdraw the parcels.
A cinematic landscape
Dimick is surprised anyone would want to drill for oil and gas near his property.
"It seems odd that they would even try that," he said. "Nothing's really built up for it."
Dimick's neighbor, Brent Fitzpatrick, put it another way: "This is insane. It would just be insanely destructive," he said.
Fitzpatrick has plans to develop a Frank Lloyd Wright-inspired art garden and campground on the 56 acres he bought eight years ago on Kolob Terrace Road, about 5 miles from the park boundary. It's just not a suitable place for a bunch of oil derricks, he said.
Fitzpatrick's view includes several Zion landmarks, and the landscape surrounding his property was featured in such classic movies as "Jeremiah Johnson" and "Butch Cassidy and the Sundance Kid."
"Robert Redford pretty much built his career up and down my road," he said.
Utah Exploration and Drilling LLC nominated the parcels for lease, but an official for the St. George company insists there are no immediate plans for large-scale drilling on the land.
Managing partner Jeff Reber said his firm is primarily in the business of locating underground water resources.
"We're not a company that's going to go in there and throw up 100 oil wells," he said. "But if we're drilling for water and we hit oil I think we'd be crazy not to have the mineral rights."
Reber said the company he founded with his late father has been trying to secure those rights in the area for several years, so he doesn't really understand why the effort is suddenly receiving so much negative attention.
"We thought it would be a wise thing to do. I'm not so sure it is anymore, but I want to see it through," he said.
Reber acknowledged that the parcels his company nominated aren't likely to produce a huge amount of oil or gas, an assessment apparently shared by the both BLM and the park service. If the western gateway to Zion were sitting atop a major fossil fuel deposit, he said, "you'd see Exxon in here."
Of oil and water
Jerry Otero, the Southwest energy program manager for the National Parks Conservation Association, an independent, nonprofit advocacy group, said the lease proposal is "ill-conceived at best" and could chase away other kinds of economic development from the gateway to Zion even if no oil wells are ever drilled.
"Leases create a whole lot of uncertainty," said Otero. "The what-ifs themselves can have a chilling effect on communities."
Otero's organization is calling on the BLM to defer all oil and gas leases from its St. George field office until the management plan for the area is updated and the impacts of drilling reviewed in greater detail.
There is a history of oil exploration in Washington County that dates back to before Zion became a National Park in 1919.
Dimick said he has several old oil wells on his property that were capped in the 1920s or 1930s. And water well drillers in the area have told him that if you dig too deep you can wind up with crude in your water.
"I'm not one who's opposed to all drilling and all fracking," said Dimick, who has operated a construction company in Las Vegas for the past 32 years. "I'm certainly opposed to them drilling up there, just from the sheer nature of where it's at."
But what bothers him even more than that is Reber's talk of developing water resources in the area. Dimick said he paid $30,000 per acre-foot for his water rights, and he's probably going to need to more water if he wants to plant a field and run livestock on his property.
"Water is a big deal in this area," he said, and if someone is allowed to pump it all out of the ground "that would really piss me off."
Contact Henry Brean at hbrean@reviewjournal.com or 702-383-0350. Follow @refriedbrean on Twitter.
By the numbers
27.8M barrels
Utah's total oil production in 2016, 11th most among the 50 states
4,774 barrels
The lifetime oil production from Utah's Washington County, home of Zion National Park
212
The number of oil and gas drilling permit applications filed in Utah last year, down from a peak of 2,105 in 2012
0
The number of drilling permit applications filed in Washington County over the past 30 years. The last application there came in 1986 for a single well that was drilled and capped in the same year.
SOURCES: Utah Division of Oil, Gas and Mining; U.S. Energy Information Administration