Osmond tearfully honors Williams
September 28, 2012 - 1:09 am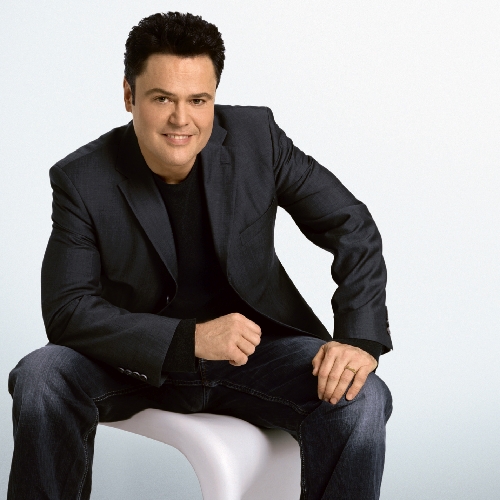 Donny Osmond fought to keep his composure Wednesday before dedicating "Moon River" to Andy Williams, who helped The Osmonds rocket to stardom.
Several female fans shouted "breathe" as a choked-up Osmond couldn't get words out before his emotional tribute during the "Donny & Marie Show" at the Flamingo.
Williams, a Las Vegas headliner for five decades, died Tuesday in Branson, Mo., at the age of 84.
"The Osmonds are in show business because of Andy Williams. He's the one who gave us our start," said Donny Osmond, all of 5 years old when he appeared for the first time with his brothers on "The Andy Williams Show."
The clean-cut pop phenoms were regulars on Williams' show from 1962 to 1969 and opened for him on tour.
During the tours, Osmond said he would watch Williams close his show each night with "Moon River."
In a statement, Marie Osmond said she was 3 when she made her debut with Williams.
She said he was "my very first duet and dance partner" on the show.
"I can't imagine the holiday season without Andy Williams. We did so many specials together."
MOB HAUNT CLOSES
Another former mob hangout has taken a hit.
The Coachman's Inn bar and restaurant at Eastern Avenue and Desert Inn Road has been closed about a month, according to one of the owners, Chip Lightman.
He confirmed the old Vegas eatery, known for its steak and lobster, was a favorite haunt of Tony Spilotro and his associates.
Lightman, former manager of the late entertainer Danny Gans, and Donny and Marie, was a partner in the Coachman's Inn with prominent attorney James "Bucky" Buchanan.
Lightman reportedly was attempting to sell his percentage in the restaurant when Buchanan died in late 2009.
A feud soon surfaced between Lightman and Buchanan's son, Jack, who took over his father's criminal law practice.
In May 2010, Lightman slammed Jack Buchanan on Twitter, saying, "I hope the gaming control board will step in and show young punk Jack Buchanan that he must obey the law."
During a telephone interview Thursday, Lightman said "when Bucky passed away, there was no way they could afford to keep up with (the restaurant)."
Jack Buchanan, reached by telephone, said, "I tried to do what I could, but we fell victim to a lot of things outside our control."
THE SCENE AND HEARD
Unable to land $6 million in  financial aid from the Dominican Republic, the Miss Universe Organization has moved the pageant to Las Vegas and rescheduled it for Dec. 19. The Associated Press reported the development on Wednesday. The pageant was to take place Dec. 11 in Punta Cana, a tourist hot spot. Instead it will return to Las Vegas, which was the site of the pageant in 2010 at Mandalay Bay. Planet Hollywood Resort will be the site this year.
THE PUNCH LINE
"The refs are so bad that even Tim Tebow was cursing them out." – Conan O'Brien
Norm Clarke can be reached at 702-383-0244 or norm@reviewjournal.com. Find additional sightings and more online at www.normclarke.com. Follow Norm on Twitter @Norm_Clarke.