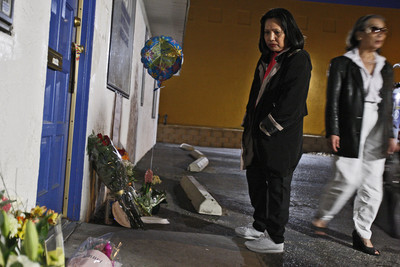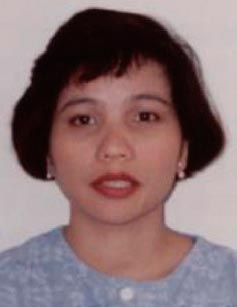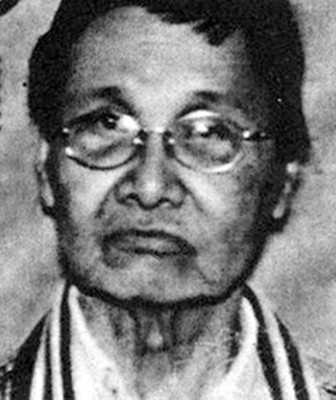 The elderly patient who fatally shot Dr. Edna Makabenta at her office Monday and then turned the gun on himself filed a medical complaint against her earlier this month, Las Vegas police and a state medical official said Tuesday.
Homicide Lt. Lew Roberts said 80-year-old Eliseo Santos filed the complaint against Makabenta, 49, and other doctors. The Nevada Board of Medical Examiners received the complaint Jan. 2.
Louis Ling, executive director of the medical board, confirmed that Santos' complaint is under investigation. Ling said the complaint, filed against Makabenta and eight other doctors, was turned over to police Tuesday.
Ling said the complaint did not indicate Santos was a threat.
"The shock to me after reading the complaint is you didn't see it coming," Ling said. "It's still a mystery."
Roberts said the complaint can't be definitively connected to a motive for the shooting but is a factor police are exploring.
"We certainly need to look at it," Roberts said.
He said Santos did not leave a suicide note or other evidence that identifies a motive.
Makabenta, a doctor praised for her devotion to her patients, was shot in an examination room at her office on West Charleston Boulevard near Rancho Drive. She was hit in the head at least twice by fire from a .45-caliber handgun, Roberts said.
Santos then shot himself in the mouth. He was taken to University Medical Center, where he died.
Ling said Santos' complaint detailed his medical history going back to 2004. He said the complaint did not specify any allegations of malpractice against any of the doctors. He would not name the other doctors in the complaint.
"If there is ever a threat made in the complaints, we contact the appropriate people," Ling said. "There was no threat made in the complaint."
Roberts said police have not determined where Santos got the gun.
Roberts said Santos' wife, who usually accompanies him to doctors appointments, did not go with him Monday. She told police she did not notice anything out of the ordinary before Santos left for Makabenta's office.
Henfel Baria, whose wife, Dr. Maria Gaerlan-Baria, owns the medical building next to Makabenta's office, said Santos had prostate cancer.
Baria said that Santos was being treated by several doctors but that Makabenta was his primary doctor.
Makabenta recently assigned a nurse to Santos' home, Baria said.
Baria said Santos might have been depressed about his condition.
"He was in pain. He had to blame somebody," Baria said.
He added that the Philippine community is struggling to come to grips with why Santos, who was a Filipino, did what he did.
"We're kind of embarrassed, especially because he killed his own Filipino doctor," Baria said.
Santos lived at the Miracle Mile Mobile Home Park on Boulder Highway near U.S. Highway 95. His neighbors said they never would have suspected the elderly Santos was capable of such violence.
"My jaw hit the ground when I saw it on the news," said Chuck Justice, who lives three houses down from Santos.
Justice said Santos was always friendly.
Neighbors said Santos lived with his wife, his son and a child thought to be Santos' grandson.
Justice said Santos would wave to him when he walked by and never complained about being in any pain.
"We look out for each other around here because there are crazies out there," Justice said. "But you never think it is anybody in your neighborhood."
A man who answered the door at Santos' house identified himself as Santos' son. He refused to answer any questions.
A second neighbor, Ramiro Aramboro, said in Spanish that Santos and his wife would walk around the block every morning and afternoon.
Aramboro said that they kept to themselves and that Santos seemed to be "normal."
Contact reporter Antonio Planas at aplanas@reviewjournal.com or 702-383-4638.