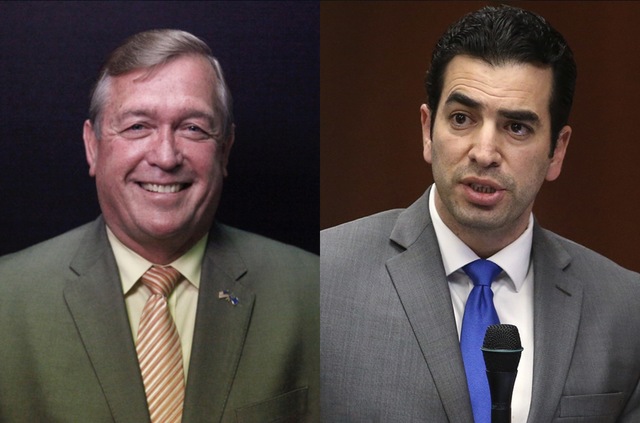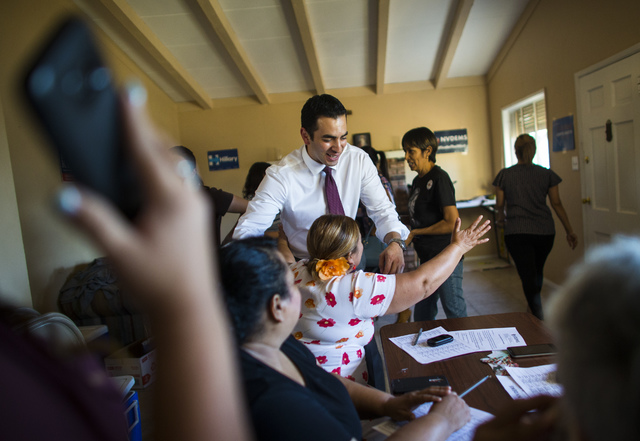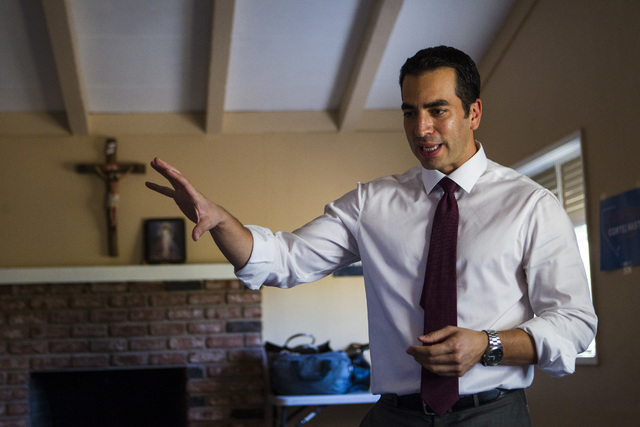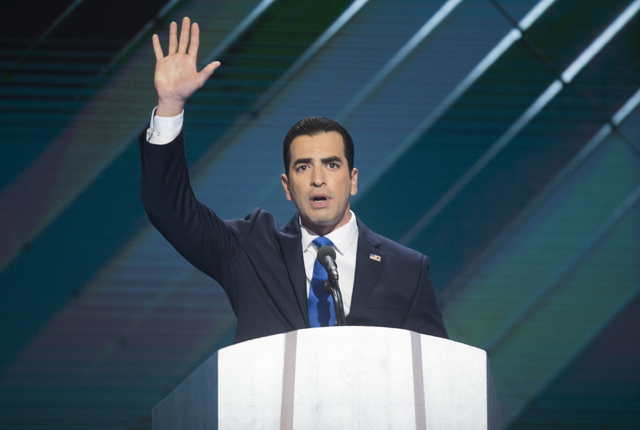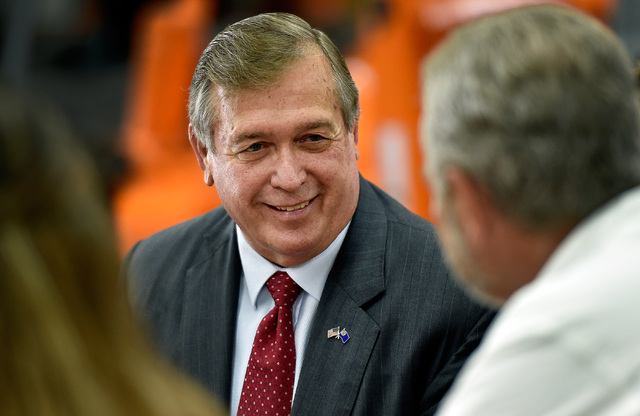 A GOP incumbent is facing a strong challenge from a Democrat in the 4th Congressional District, where registered Republican voters are outnumbered by about 10 percentage points.
U.S. Rep. Cresent Hardy, R-Nev., is running for a second two-year term against state Sen. Ruben Kihuen, a Democrat who has the support of U.S. Sen. Harry Reid, D-Nev.
The race has been complicated by the rise of GOP presidential nominee Donald Trump, whose comments about immigrants, women and others have been used by Democrats calling for GOP opponents, including Hardy, to condemn Trump.
That finally happened in October, when Hardy joined U.S. Rep. Joe Heck, R-Nev., in withdrawing his support of Trump. Their moves followed an audiotape of Trump talking about groping women and using explicit language in 2005.
Democrats, however, say it's too little, too late.
CRESENT HARDY
Hardy was first elected in 2014 in the red wave that swept Nevada, beating U.S. Rep. Steve Horsford, a Democrat. The seat is one that Democrats say they could flip.
Hardy said he plans to pursue a balanced budget amendment, saying it's needed to require the federal government to live within its means.
"Hopefully if we get the right people in there, we can move this thing forward," he said.
Hardy also supports reducing the corporate tax rates, saying that getting them down would help keep jobs in the U.S.
He said he has previously owned and operated a construction company, and has the perspective of a business owner who has created jobs and opportunities for people to be successful.
"To be able to be a servant to the country has been a real privilege," Hardy said.
Hardy's committee assignments in the House include Transportation and Infrastructure, Natural Resources and Small Business.
He points to his work, which includes the passed federal highway bill that contains plans for the Interstate 11 extension between Las Vegas and Reno. He also has worked on legislative amendments that would use grazing as a means to reduce wildfires, combat invasive species in rangeland and benefit ranchers.
"I think people will see the fruits of my labor and I think that's what it's about," Hardy said.
RUBEN KIHUEN
Kihuen moved to the United States from Mexico with his family when he was 8 years old.
Kihuen in the 2015 legislative session supported a $1.3 billion tax package — which included the biggest tax increase in state history — devoted to reforming public schools in Nevada through a variety of accountability measures. Kihuen said the package was needed.
He said the legislation, spearheaded by Republican Gov. Brian Sandoval, is an example of how Republican and Democratic lawmakers can work together to find common ground. That's something he'd like to take to Congress.
"If you look at Washington, D.C., right now, particularly the House of Representatives, it's broken," Kihuen said. "I think that Washington, D.C., can learn a little bit about the work we did."
He said his priorities include fighting for universal background checks for firearms to prevent gun violence, expanding opportunities for higher education, including Pell grants, and protecting Social Security.
He also is a strong advocate of comprehensive immigration reform, noting his family was a beneficiary of amnesty that passed in the 1980s.
His mother is a housekeeper at a resort and Kihuen identifies frequently with working-class people while campaigning.
"I'm not the son of a former politician," he said. "I'm not the son of a rich family. My family is a hardworking middle-class family that came to America in pursuit of the American dream. We came here to have an opportunity to achieve that dream."
"For me, public service is about giving back and maintaining those opportunities for generations to come," Kihuen said.
Democrats have a wide lead in voter registration in the 4th District, which encompasses North Las Vegas and six rural counties. In the district, 42.4 percent of likely voters are registered Democrats, while 31.9 percent are Republicans, according to the secretary of state's office. The balance of voters are unaffiliated or belong to third parties.
Two third-party candidates in the race are Mike Little, an Independent American, and Steve Brown, a Libertarian. They could not be reached for comment.
Contact Ben Botkin at bbotkin@reviewjournal.com or 702-387-2904. Follow @BenBotkin1 on Twitter.