50 years of law enforcement recognized during Las Vegas event
Updated January 10, 2023 - 9:03 pm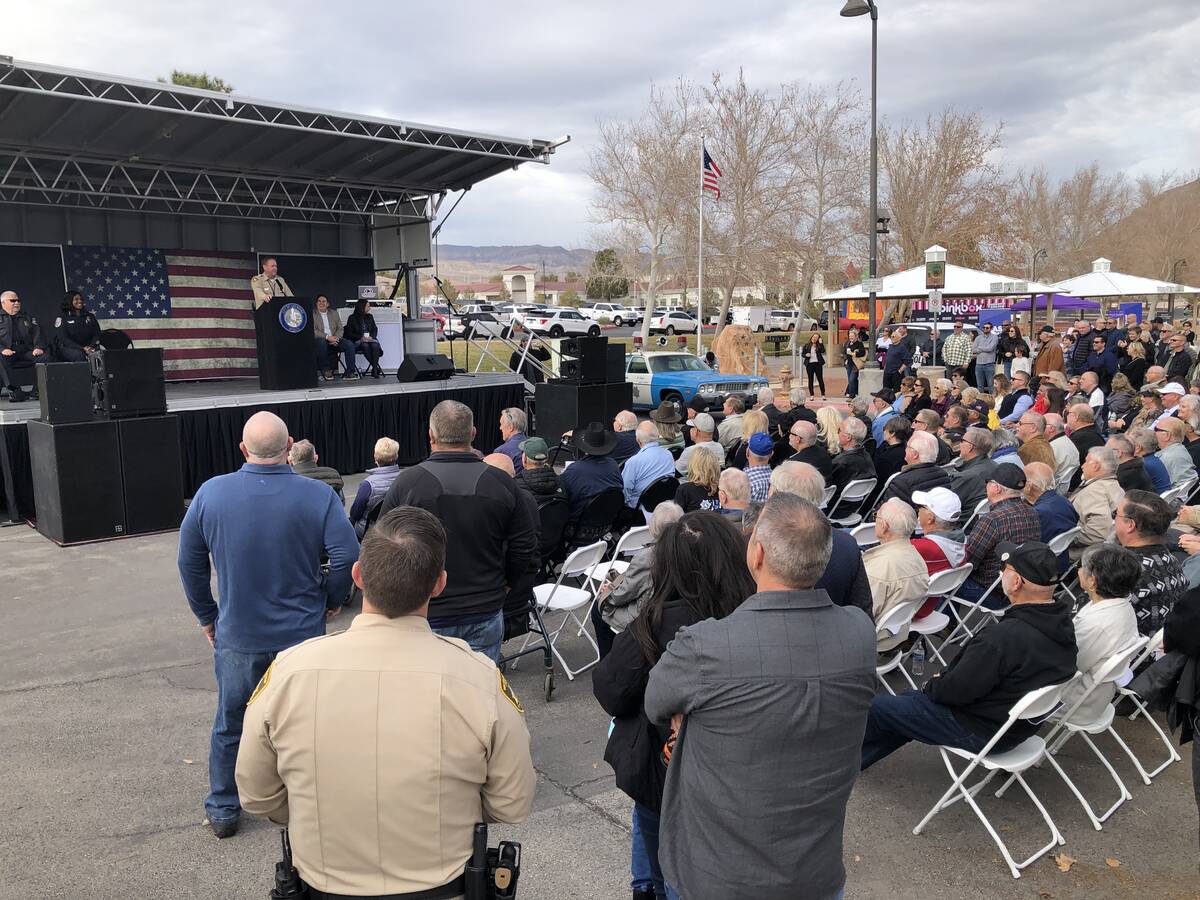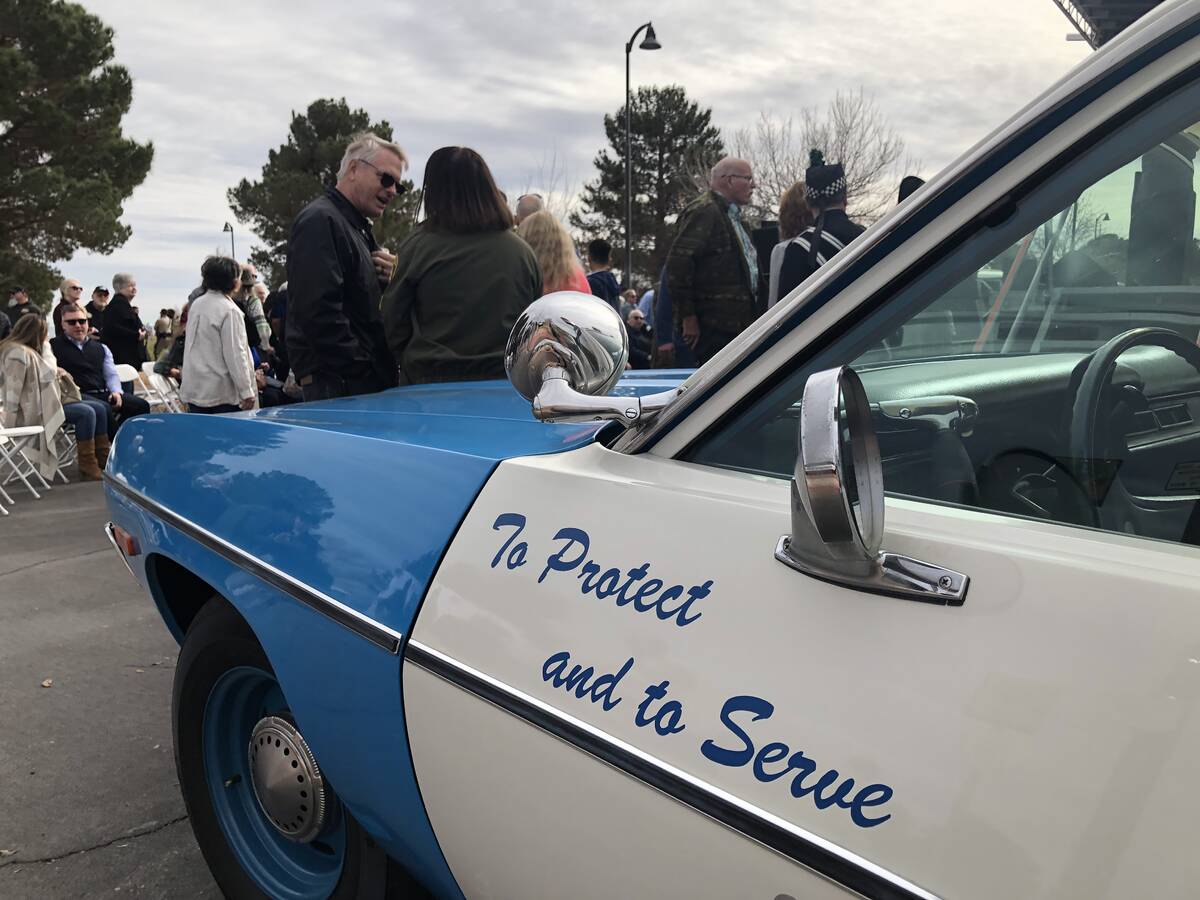 Maryetta Bowman holds a unique position in the history of Las Vegas law enforcement.
Hired by the Clark County Sheriff's Office in 1963, she remembers a time before the Metropolitan Police Department was even created.
And she has another claim to fame: "I was the first girl to go through the police academy in 1967, in the state of Nevada," she said.
Bowman was one of nearly 70 other commissioned and civilian personnel of the consolidated Clark County Sheriff and city of Las Vegas police departments were honored Saturday, celebrating 50 years since the two agencies formed on July 1, 1973, to create the Las Vegas Metropolitan Police Department.
Reflecting on her time in the police academy, she recalled the challenge of ensuring her physical aptitude and level of discipline measured up to the men she trained with, many of whom who had just finished military service. Bowman said the police academy should be proud that the instructors never discouraged her as a woman recruit in 1967.
Judo, karate and military style defense classes in the police academy were a highlight for Bowman, who learned to gain the edge over her male, 6-foot opponents through the art of surprise.
"We stood next to our partners and I knew if this guy's waiting for me, there's no way I can do anything to him," Bowman said. "So before it even started, I took him and threw him over my shoulder onto the mat and the instructor would start laughing."
Bowman and others were asked to attend Law Enforcement Day at Police Memorial Park to be honored for their service by receiving a commemorative 50th anniversary patch.
Sheriff Kevin McMahill stood in front of hundreds of retired and current officers at Police Memorial Park, recognizing the group of former law enforcement personnel that served the community before the creation of Metro.
"You laid the groundwork for the foundation of what I believe is the finest police department in the planet," McMahill said to the seated crowd of retired men and women. "The only way that you're successful is through your people and the same thing was true over 50 years ago."
North Las Vegas Police Chief Jacquiline Gravatt and Boulder City Police Chief Timothy Shea spoke about their respective departments' growth and continued focus, highlighting the information network that aids law enforcement efficiency in investigations across Southern Nevada.
McMahill briefed the crowd about the wellness bureau, which will focus on the mental health treatment of employees that have experienced trauma on the job.
"It's focused on taking care of the heart, mind, body and soul of the men and women that are out there doing the work," he said.
McMahill said the department has grown exponentially in recent decades, from just over 3,000 employees in 1990 to a 6,000-member department this year.
Following in Bowman's footsteps, her granddaughter is just starting the police academy, and Bowman's got a couple pieces of advice for her.
"Number one, remember that you are going through military training, and number two, honey, suck it up."
Contact James Schaeffer at jschaeffer@reviewjournal.com or 702-383-0214. Follow @jamesmschaeffer on Twitter.