BLM extends comment period on Southern Nevada management plan
February 7, 2018 - 3:19 pm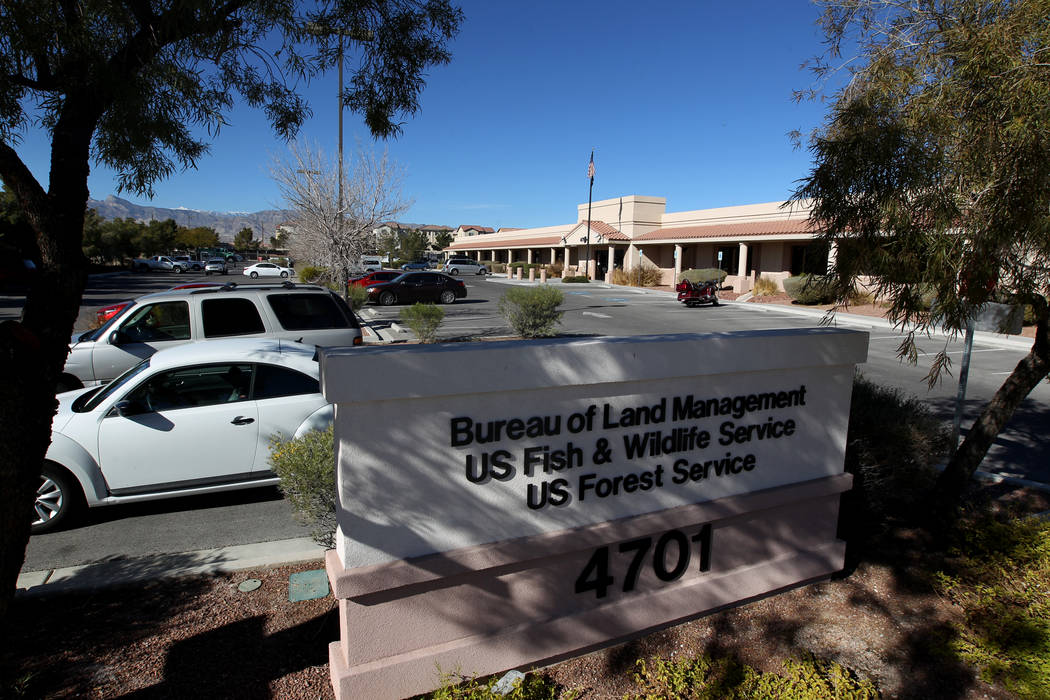 The Bureau of Land Management has extended the public comment period on its effort revise its management blueprint for Southern Nevada.
The public now has until March 23 to submit input on BLM's draft resource management plan for the area, which is being revised for the first time in 20 years. The comment period was originally slated to expire on Feb. 2.
The management plan helps guide specific land-use decisions for 3.1 million acres of federal land in Clark County and the southern tip of Nye County. Since the plan's last major update 20 years ago, the region's population has grown by almost 1 million people.
To shape the update, the BLM is now seeking public input on five specific topics: renewable energy development zones, areas of critical environmental concern, lands with wilderness characteristics, land suitable for disposal, and the development and socioeconomic needs in Southern Nevada.
Comments can be submitted by email to sndo_rmp_revision@blm.gov; by fax to 702-515-5023; or by mail to: BLM Southern Nevada District Office, Southern Nevada District RMP Revision, 4701 N. Torrey Pines Drive, Las Vegas, NV 89130.
Updated information on the planning process is available at go.usa.gov/xnBqm.
The final draft of the revised plan is slated for release in 2020, and BLM officials hope to have the guiding document approved and in place by 2021.
Contact Henry Brean at hbrean@reviewjournal.com or 702-383-0350. Follow @RefriedBrean on Twitter.