Controversial plan near Red Rock Canyon gets Clark County Commission OK to proceed
February 22, 2017 - 9:01 am
Updated February 23, 2017 - 11:55 am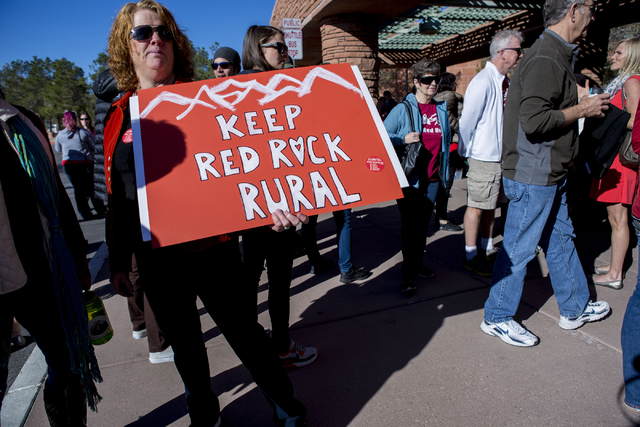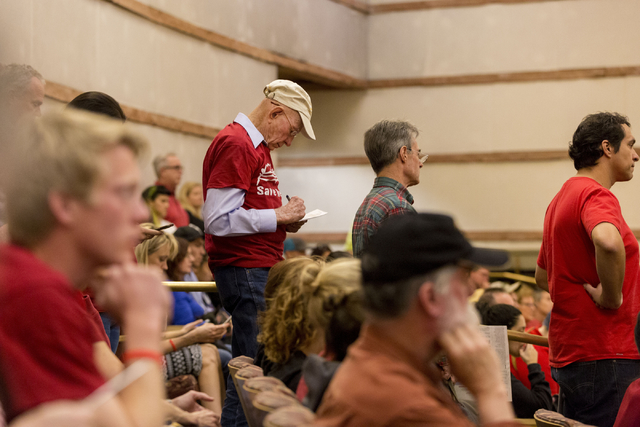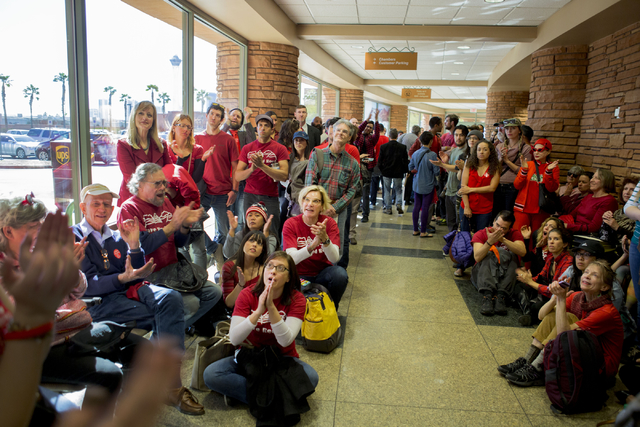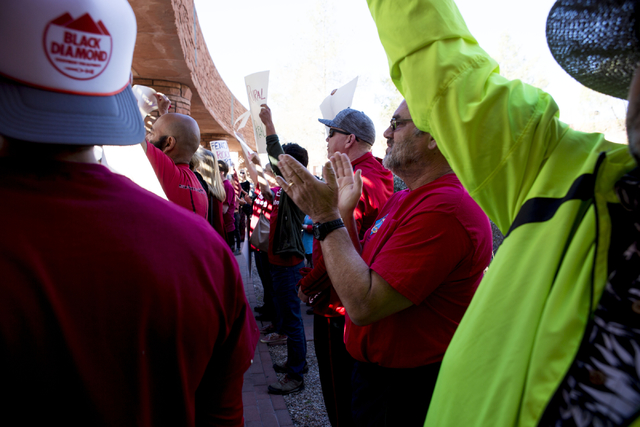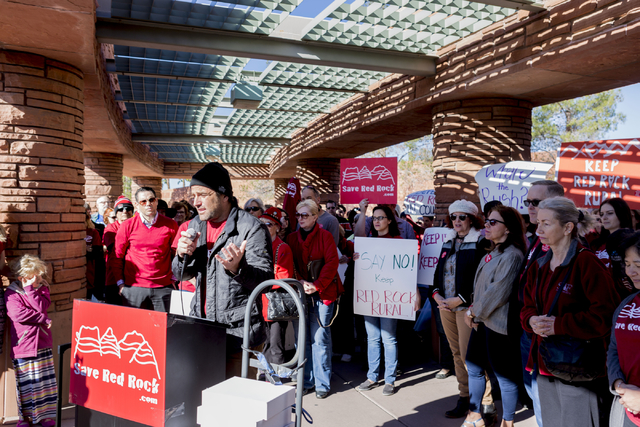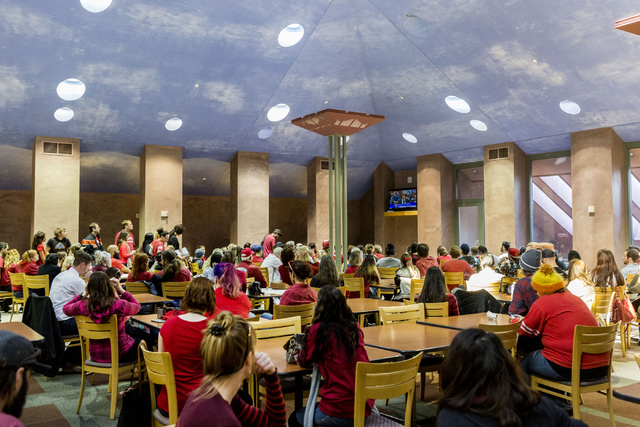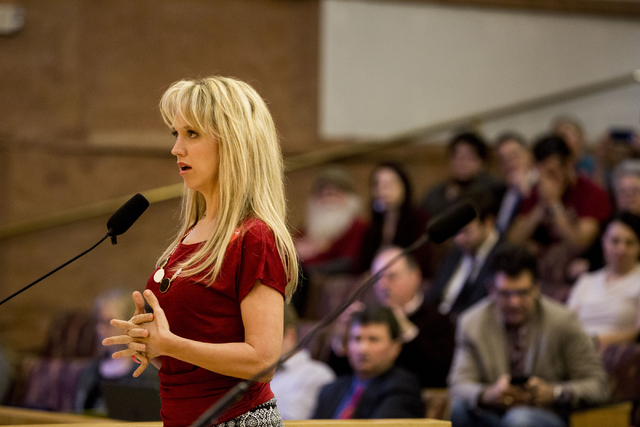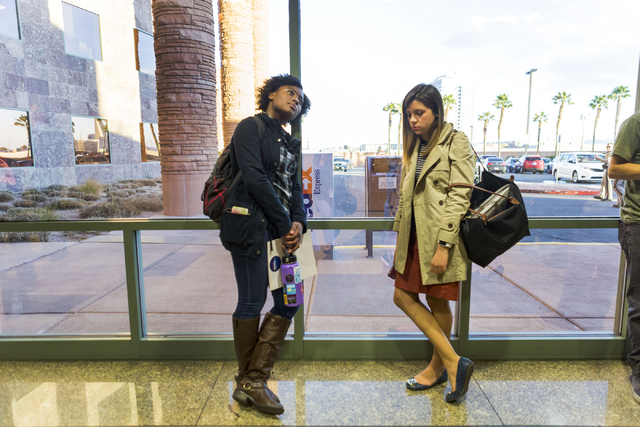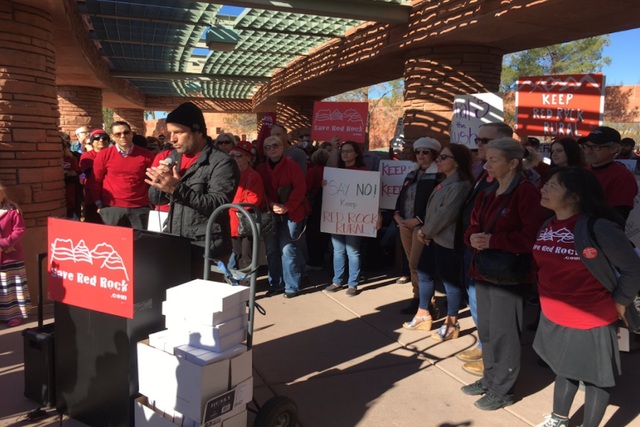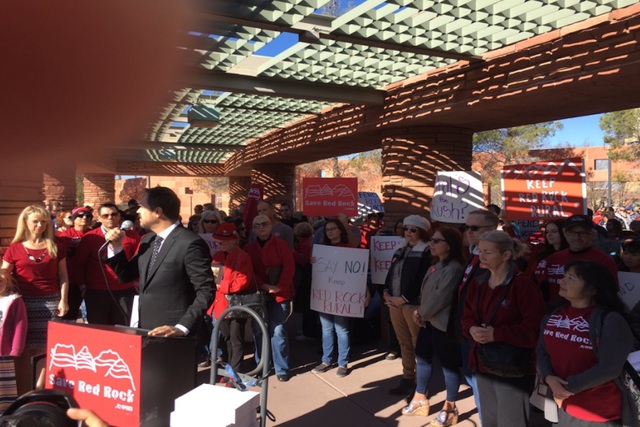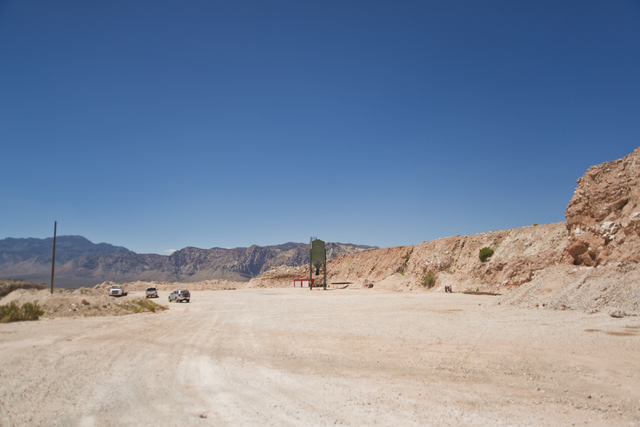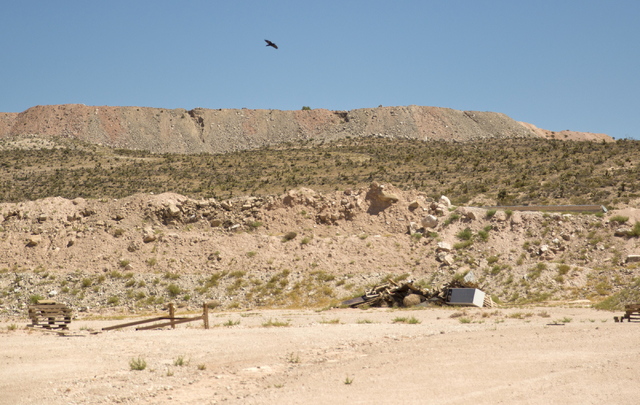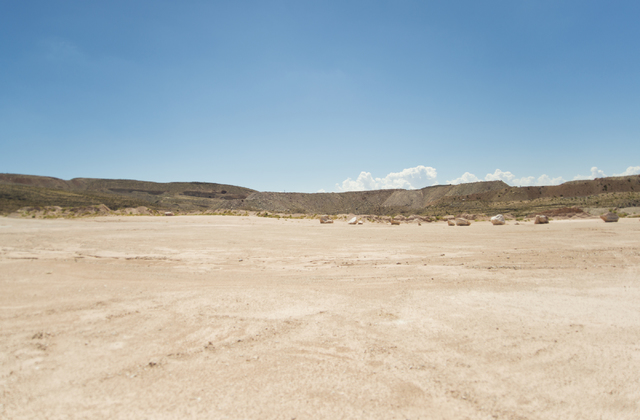 Close to 100 people pleaded with the Clark County Commission on Wednesday to block a concept plan for a proposed 5,025-home development near the Red Rock Canyon National Conservation Area.
In the end, their arguments didn't matter. They hadn't for five years.
Heeding advice from county attorney Robert Warhola, commissioners voted 5-2 to recognize that a similar concept plan submitted by mining company Gypsum Resources in 2011 had never expired and, therefore, it was unnecessary to approve the company's newest concept plan.
"Whatever you decide today, the 2011 concept plan is in place, and the developer can move forward regardless," Warhola, who specializes in land use and zoning law, told commissioners.
Gypsum Resources and developer Jim Rhodes aim to construct a community on about 2,000 acres of hilltop property that is home to a gypsum mine. The effort stalled after the 2011 approval while the company discussed a potential land swap with the U.S. Bureau of Land Management.
Project planning consultant and spokesman Ron Krater said the plan submitted in 2016 was done for "an abundance of caution." As part of Tuesday's vote, Gypsum Resources will be allowed to withdraw its 2016 concept plan.
Many who showed up to protest the proposed development said a new community would overburden local roads and other infrastructure, encourage more unwanted developments and spoil the skyline view of Blue Diamond Hill from the Red Rock Canyon National Conservation Area's scenic loop and most popular trails, which are about 3½ miles to the northwest.
The development's supporters said the land belongs to Gypsum Resources and the company should determine how it is used. They also said the development would create jobs and is the best future for a decades-old mining site.
"There isn't any vegetation or natural habitat on those 1,800 (mined) acres," Krater told commissioners. "The site is not nature. It's an active mining operation and will continue to be so for the foreseeable future."
'ATTEMPT TO PUNT'
Commissioners Chris Giunchigliani and Lawrence Weekly voted against the motion Wednesday. They also voted against the same concept plan in 2011.
"In good conscience, I can't support the commissioner's motion" for the 2011 plan, Giunchigliani said. "There were problems with the 2011 (plan), in my mind."
Save Red Rock attorney Justin Jones, who led the fight against the development, said the vote was the commission's "attempt to punt" making a controversial decision.
Jones said the nonprofit acknowledges Gypsum Resources is entitled to build under its land's current zoning — which would allow somewhere between 1,000 and 1,500 homes — but Save Red Rock will continue to fight the possibility of building more homes in court.
"It's the Clark County code that determines if the plan expired or not," he said. "We feel strongly that the 2011 plan expired, and the judge is going to agree with us that the 2011 plan expired, and the developer is going to have to start over."
Krater said Gypsum Resources will significantly change the concept plan that commissioners required when approving it in 2011.
Changes will include reducing the maximum number of houses from about 7,250 to 5,025, limiting how many houses can be built along the development's edges and committing to construct an access road connecting to state Route 160 to alleviate traffic on state Route 159.
"We believe in those conditions," Krater said.
CAP SET ON HOMES
Gypsum Resources must submit a more detailed plan to the county in hopes of further approval. Zoning changes will also need to be approved for certain areas of the property.
The commissioners' decision Wednesday capped the number of homes that can be built on Blue Diamond Hill, but it does not guarantee that amount will be constructed.
"We have the ability as a community and a commission to reduce that number," Commissioner Susan Brager said.
"None of us want to see 5,000 homes up there," Commissioner Mary Beth Scow said. "I really feel strongly that our commission wants to keep control and impact Red Rock as little as possible."
Contact Michael Scott Davidson at sdavidson@reviewjournal.com or 702-477-3861. Find @davidsonlvrj on Twitter.
A clarification to this story has been made to reflect the proximity of the proposed development to Red Rock Canyon.
RELATED
The Killers, Imagine Dragons lead fight to #SaveRedRock, oppose home development
Hundreds expected to protest proposed Blue Diamond Hill project
Attorney for Las Vegas environmental nonprofit claims victory despite judge's ruling
Judge will consider Save Red Rock's motion to dismiss lawsuit
Save Red Rock group wants Clark County lawsuit dismissed
Clark County sues environmental group challenging development on Blue Diamond Hill