A Las Vegas golf-course management company being sued by the Department of Justice is asking a federal judge to dismiss claims that it is liable for tens of millions of dollars in underpaid rent for the Bali Hai Golf Club site.
In September, the Justice Department sued, alleging that rent Nevada Links paid Clark County to lease the golf-course land has been below fair market value since 2011, thereby violating the Southern Nevada Public Land Management Act.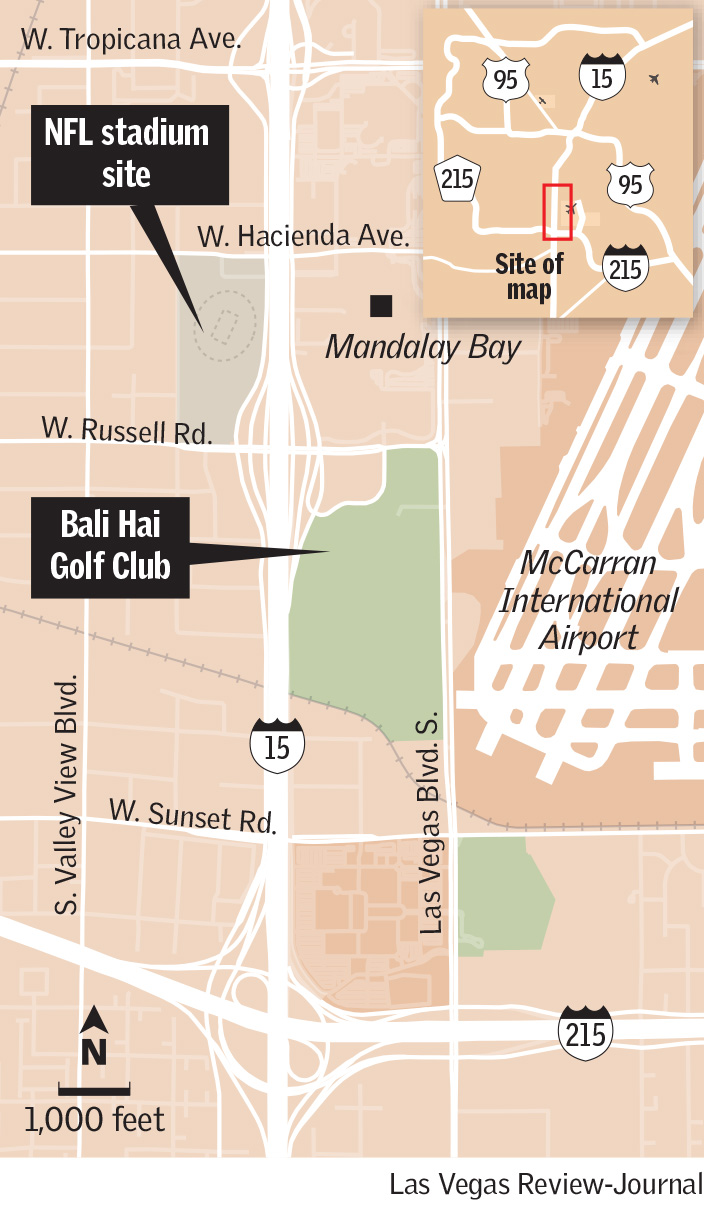 But in a motion filed Monday, Nevada Links attorney Anthony Schoenberg argued that the company has no liability because the Justice Department has not proved that Nevada Links knew or should have known about the SNPLMA violation.
The company, run by gambler Billy Walters, began leasing the Bali Hai land in 1999 from Clark County, a co-defendant in the lawsuit.
The federal Bureau of Land Management conveyed the 91-acre site to the county in 1999 via SNPLMA, which stipulates the county must lease the land at fair market value and give 85 percent of the property's proceeds back to the federal government.
The lawsuit stems from a 2011 lease amendment in which the county set rent for the property at $100,000 a year. Originally, Nevada Links was to pay the county 40 percent of its net revenue for rent, but the course never turned a profit.
In a letter sent to the county in August, the Justice Department demanded $75.5 million for underpaid rent. It is unclear if Nevada Links received similar demands. Schoenberg and other attorneys representing the company could not immediately be reached for comment.
In a September court filing, the county argued that the 2011 amendment never went into effect. It also claimed that the statute of limitations prevents the Justice Department from winning the lawsuit.
Contact Michael Scott Davidson at sdavidson@reviewjournal.com or 702-477-3861.
Bali Hai lawsuit by Las Vegas Review-Journal on Scribd