Cortez Masto sworn in for second Senate term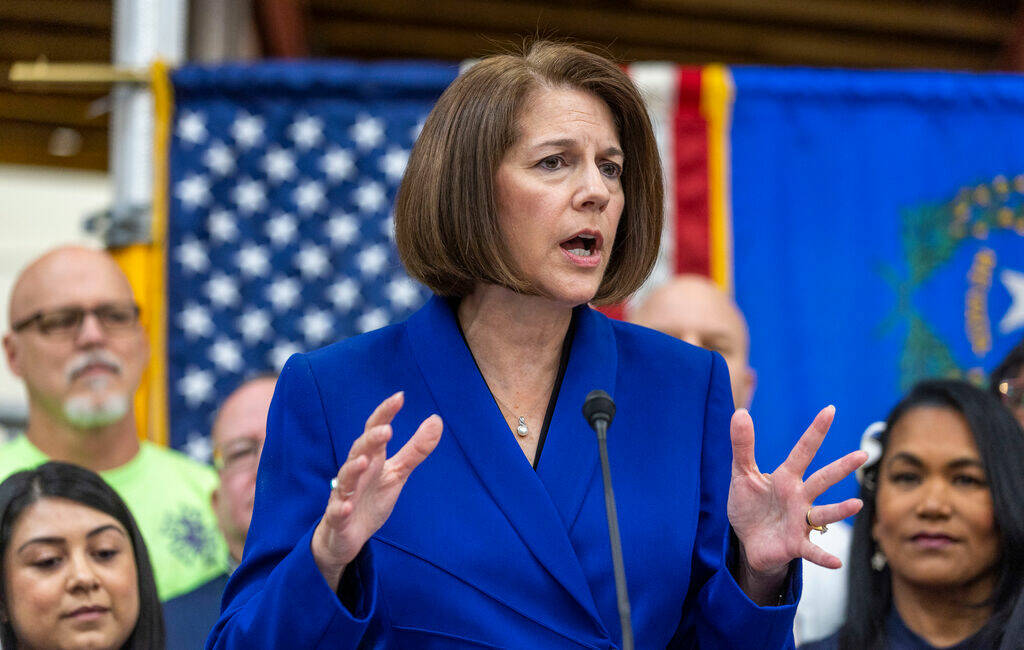 Sen. Catherine Cortez Masto, D-Nev., was sworn in Tuesday for her second term in the U.S. Senate.
"Nevadans sent me back to the Senate to fight for them, and I'll keep delivering for working families all across the state," said Cortez Masto, the first and only Latina in the Senate, in a statement Tuesday. "Right now that means bringing down high prices while continuing to create good-paying jobs in every Nevada community. I'm proud to come from a hardworking Nevada family, and I will always stand up for my home state."
Nevada's other federal representatives who were re-elected in November — Rep. Dina Titus, Rep. Mark Amodei, Rep. Susie Lee and Rep. Steven Horsford — were supposed to be sworn in Tuesday but instead spent the day voting on whom should be speaker of the House.
The election of the speaker was supposed to take place Tuesday, followed by remarks by the new speaker and the swearing-in of members. But Republicans were divided on whom they want to serve as speaker, between Rep. Kevin McCarthy, R-Calif., and Rep. Jim Jordan, R-Ohio.
Congress is set to meet at 9 a.m. Pacific time Wednesday to continue voting for speaker. Until a speaker is elected, other business is on hold.
"It's a weird time," said Amodei, who will be sworn in for his seventh term in Congress. "I'd like to tell you it's a surprise, but it's not in this day and age."
Horsford issued the following statement Tuesday:
"As we kick-off the 118th Congress of the United States, my focus is to deliver for the people of Nevada's 4th Congressional District. That means reducing costs, creating jobs and spurring economic growth across my district. And I am proud to have been sworn in today as the 28th Chairman of the Congressional Black Caucus and look forward to working with my colleagues on delivering for the working families and our youth throughout Nevada and across the country."
Also on Tuesday in Nevada, Republican Gov. Joe Lombardo was formally inaugurated in a Carson City ceremony. Lombardo defeated former Democratic Gov. Steve Sisolak in the November midterms.
Contact Jessica Hill at jehill@reviewjournal.com. Follow @jess_hillyeah on Twitter.