Keeping early voting polls open past closing broke no laws, official says
November 7, 2016 - 6:17 pm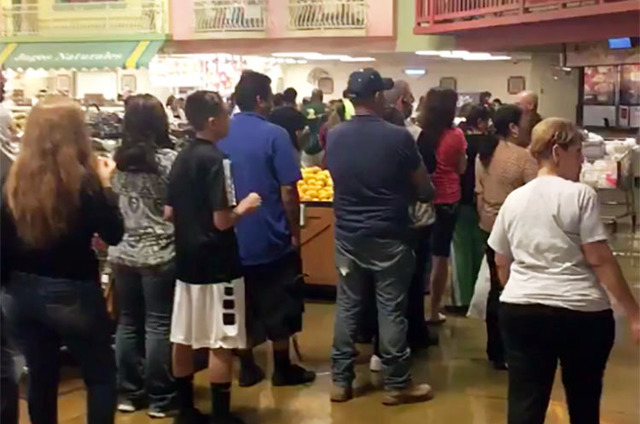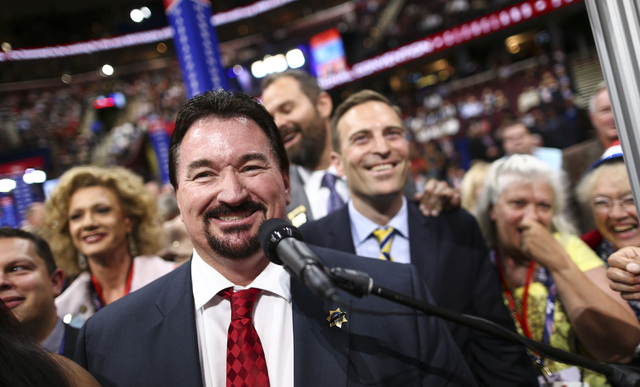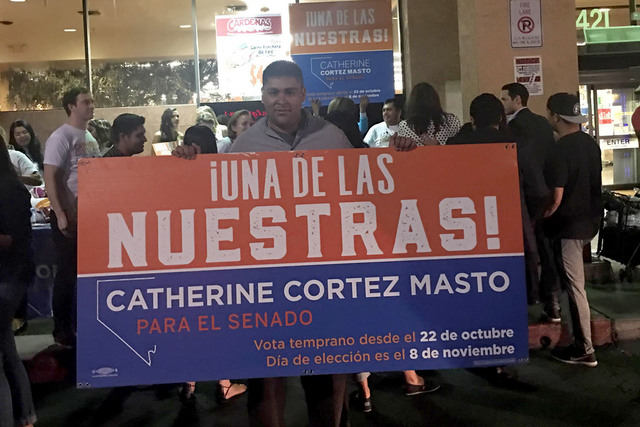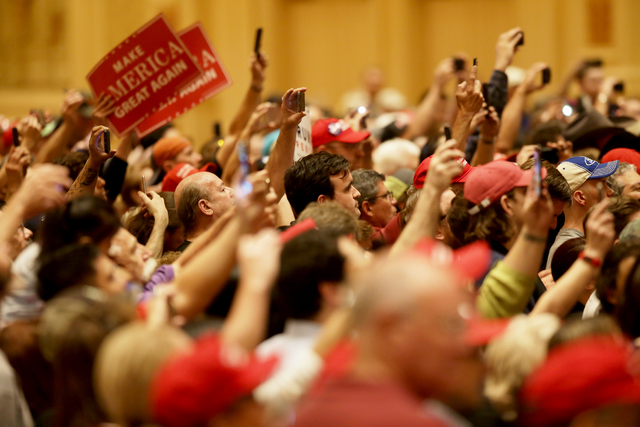 Clark County's handling of the late surge of early voters Friday night broke no laws, an official said, despite complaints from Donald Trump and the Nevada Republican Party chairman.
Grievances from Trump and Nevada GOP Chairman Michael McDonald arose after several Las Vegas Valley polling locations allowed voters to cast ballots well past the scheduled closing time Friday, the final day of the state's two-week early voting period.
"It's being reported that certain key Democratic polling locations in Clark County were kept open for hours and hours beyond closing time to bus and bring Democratic voters in," Trump said during a campaign rally in Reno on Saturday afternoon. "Folks, it's a rigged system. It's a rigged system and we're going to beat it."
McDonald, while introducing Trump at the rally, said the polls were kept open "so a certain group could vote."
"The polls are supposed to close at 7. This was kept open until 10. Yeah, you feel free right now? You think this is a free and easy election? That's why it's important," McDonald said.
The comments appeared to be directed toward the polls at Cardenas Market near Bonanza Road and Lamb Boulevard. The polls there were scheduled to close at 9 p.m., but because of the lengthy line around that time, voters were casting ballots about an hour later.
Closing times for the polls on Friday night ranged between 7 and 9 p.m. depending on the location. But Joe Gloria, Clark County's voter registrar, said county workers allowed anyone in line to vote, even if they showed up after the scheduled closing time.
"I would be doing a disservice to them if I didn't allow them to vote during the early voting period. The whole point (of early voting) is to allow more access to voters," Gloria said. "If they're in line after the closing time, we process their vote."
Under Nevada law, there was nothing wrong with that.
State law spells out a minimum time frame for early voting polls to be open, but doesn't lay out specific closing procedures to follow.
There are, however, specifics for Election Day. By law, polls must close at 7 p.m. Tuesday. People in line then will be allowed to vote, but Gloria said workers at polling locations will go to the end of the lines at 7 p.m. to ensure no one else joins.
McDonald isn't backing down from his comments.
McDonald said social media posts made before polls closed raised additional questions; he noted that one Democratic candidate posted at 8:47 p.m. Friday that the Cardenas Market location would be open until 10 p.m.
Democratic Senate candidate Catherine Cortez Masto's Facebook account posted that information, urging people to go out and vote.
"Here we have a candidate that is quoting on Facebook saying the polls don't close until 10," he told the Las Vegas Review-Journal Monday. "How does that person know that?"
Gloria said McDonald and Trump's complaints were off base. He said what happened Friday night has been the norm in Clark County at least since 1995, when he started working there.
"Nothing we did on Friday night was out of the ordinary," Gloria said.
A spokeswoman for the Nevada Democratic Party declined to comment on McDonald's claims.
Ben Botkin contributed to this report. Contact Colton Lochhead at clochhead@reviewjournal.com or 702-383-4683. Follow @ColtonLochhead on Twitter.