Las Vegas restaurant Casa Don Juan gets big expansion approved
September 20, 2017 - 5:17 pm
Updated September 20, 2017 - 5:38 pm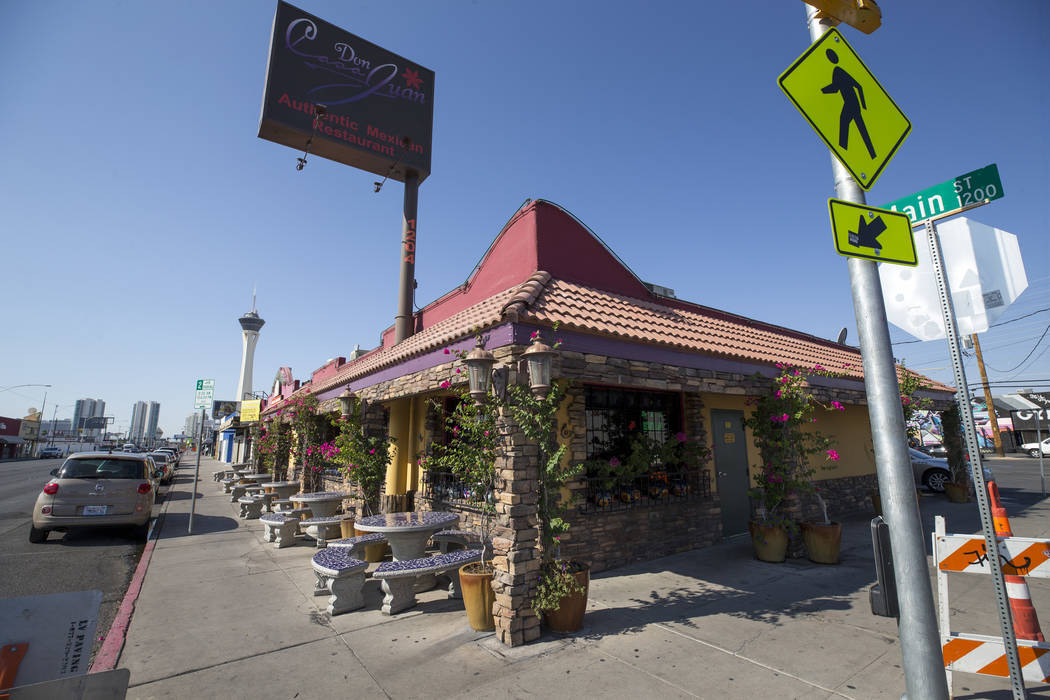 Popular downtown Las Vegas eatery Casa Don Juan is gearing up to branch out.
The Las Vegas City Council gave the green light to the Main Street restaurant's planned expansion, which will grow the eatery into an adjacent building and add a second story, significantly expanding its footprint for indoor and outdoor dining.
The restaurant's owners and architect Oscar O'Keefe worked with groups that voiced concern about parking and the height of the new project, O'Keefe said.
Nevada Preservation Foundation Executive Director Heidi Swank said she appreciated the tweaks to the plans, but she's still concerned about proposed "towers" that sit well above the largely one-story buildings that stretch along Main Street.
The front of the second-floor addition has been pushed back from Main Street, so it won't sit directly over the sidewalk, and Casa Don Juan owner Raul Gil purchased an additional property across the street for more parking, O'Keefe said.
Contact Jamie Munks at jmunks@reviewjournal.com or 702-383-0340. Follow @JamieMunksRJ on Twitter.