Septic tank owners irked by plan to mandate conversions to sewer system
Updated May 10, 2023 - 8:41 am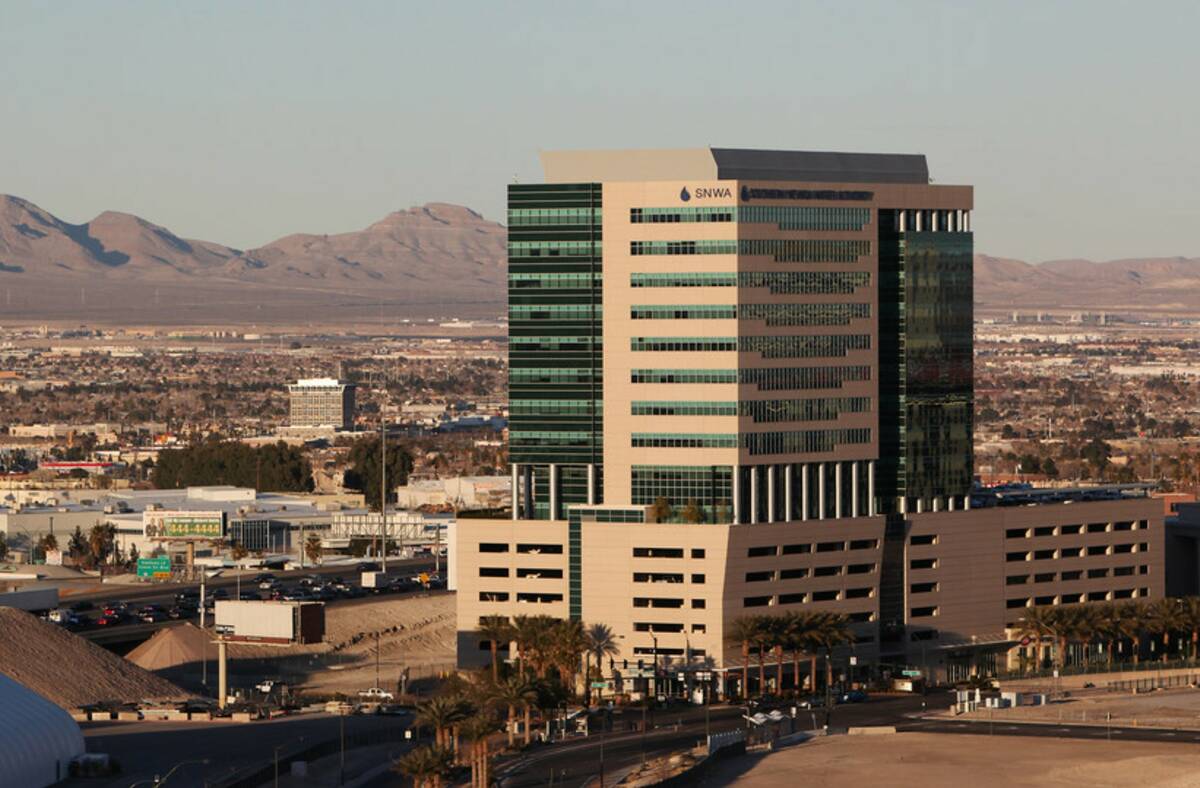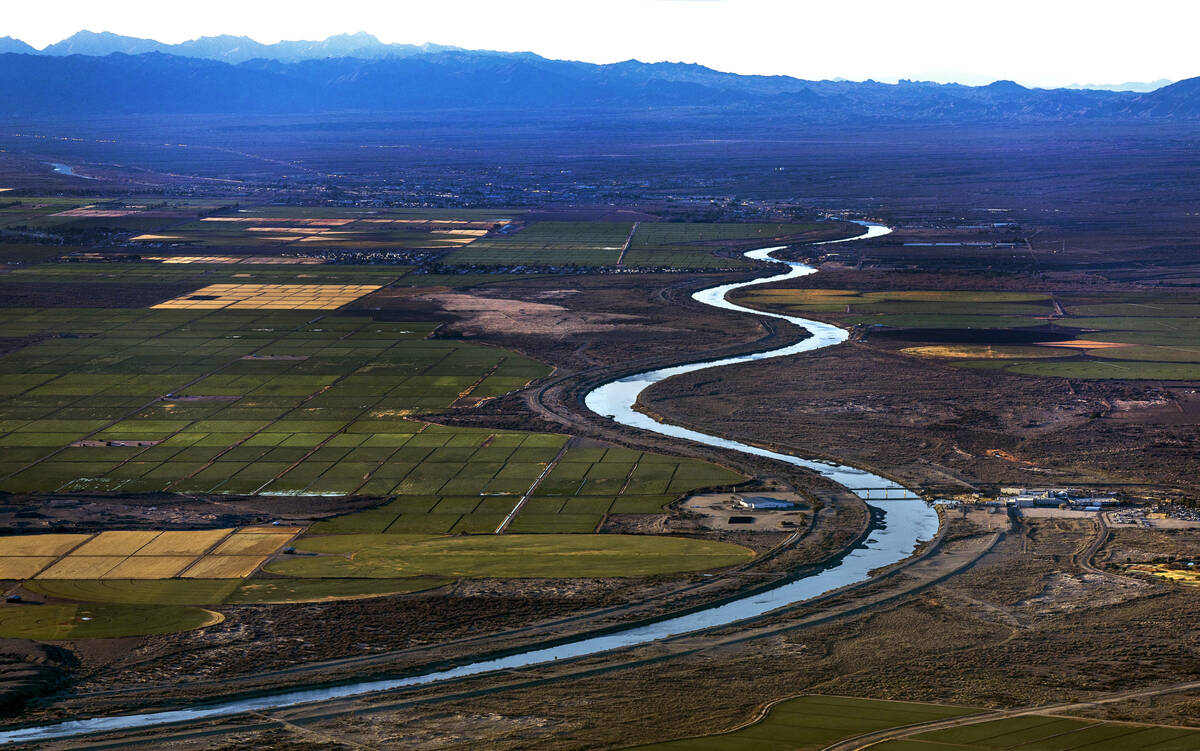 Some Las Vegas Valley residents are objecting to a plan that would force them to dump their septic tanks and tap into the region's municipal sewer system.
Officials with the Southern Nevada Water Authority pushing a proposed bill in the Nevada Legislature say converting those systems to the sewer lines would help Las Vegas conserve and reuse more of its small share of Colorado River water.
But to Thomas Trenholm and others among the thousands of septic tank owners who would be be affected by the legislation, being required to foot even a portion of the conversion expense raises major concerns.
When Trenholm built his house off South Torrey Pines Drive near Sahara Avenue in the 1980s, the nearest sewer connection was some 2,000 feet away, he said. So like most of the residents in the area, Trenholm installed a septic tank to meet his wastewater needs.
"The mandatory thing is the part that's the worst. It punishes the people like me that put in a septic tank because the sewer system wasn't available," Trenholm, 73, said.
Assembly Bill 220 is an omnibus water bill that among other changes would require any home in Clark County that has a septic tank and receives water from a municipal water supplier to convert to the municipal sewer system no later than Jan. 1, 2054.
The current version of the bill would require the water authority and the Southern Nevada Health District to set up a program to pay for at least 85 percent of the conversion costs.
'Leaking storage containers'
The Las Vegas Valley has an estimated 15,000 septic tanks. The bill exempts septic tank owners who get their water from a private well, leaving about 5,000 owners who would be affected by the bill.
Dale Devitt, a soil and water professor at UNLV and director of the Center for Urban Water Conservation, said that converting the roughly 5,000 septic systems would amount to a relatively small water savings.
But he said those small savings add up for Las Vegas, which is able to take an extra gallon of water out of Lake Mead for every gallon treated and returned to the reservoir.
"From a water perspective, you need to be able to go after wherever you can make greater savings, wherever you can reduce losses," Devitt said. "We're so dependent on the Colorado River, so the ability to reuse it is very valuable."
Conserving water is only part of the benefit of getting people to abandon their septic systems, according to Devitt. Septic tanks are "leaking storage containers," leeching nitrates and remnants of pharmaceuticals into the ground that eventually make it to the underground aquifers.
High levels of nitrates in drinking water can lead to issues such as Blue Baby Syndrome, in which a baby's skin turns blue because of a lack of oxygen in the blood.
As a septic tank owner himself, Devitt knows the issue well. He wants to convert his system to help the valley save water and address the contamination concern. But like many of his fellow septic owners, it comes down to the finances for Devitt.
The last estimate he received to convert his septic tank system came out to $70,000, Devitt said. Under the bill's current language, that would mean Devitt could have to pay as much as $10,500 out of pocket for the conversion.
"If the water district can come up with some kind of funding formula, I think that's the way to go. I think you'll win over most people," Devitt said.
State lawmakers have indicated that they want to amend the bill and ensure that the government agencies would pay for 100 percent of the conversion costs. The bill indicates that the funding program would pay for at least 200 conversions each year.
Trenholm said he's not opposed to hooking into the sewer system — a sentiment he said is shared among many of his neighbors, like Tim Cegavske.
'They should pay for it'
Cegavske was one of several hundred people who attended a workshop hosted by the water authority. The vast majority of those in attendance were opposed to the bill, Cegavske said, with concerns over the costs standing out as the key issue.
"If the water district wants it, and they're going to benefit from it, then they should pay for it and not put a new tax or fee on people to pay for it," Cegavske said.
Even if the program were to be fully funded by local agencies, that may not be enough to bring everyone on board.
"It would extremely cramp my style," said Jeff Prochazka, who lives on Laredo Street.
Prochazka said looking for ways for the valley to conserve water makes sense. But his concerns center on dollars and cents.
Prochazka moved into his home 2½ years ago and plans to retire there in the coming years. Adding a sewer bill is not something he anticipated while budgeting how much he would need to retire, he said.
"I don't need something like this. This is just not what I'm prepared for," he said.
The bill passed in the Nevada Assembly last month on a 30-12 vote, with some Republicans joining the majority of Democrats in support and some Democrats voting with most Republicans in opposition. It still would need approval in the Senate and a signature by the governor to become law.
The bill is scheduled to be heard in the Senate Natural Resources Committee on Tuesday.
Contact Colton Lochhead at clochhead@reviewjournal.com. Follow @ColtonLochhead on Twitter.