Winner (not) take all? Popular vote bill up in Carson City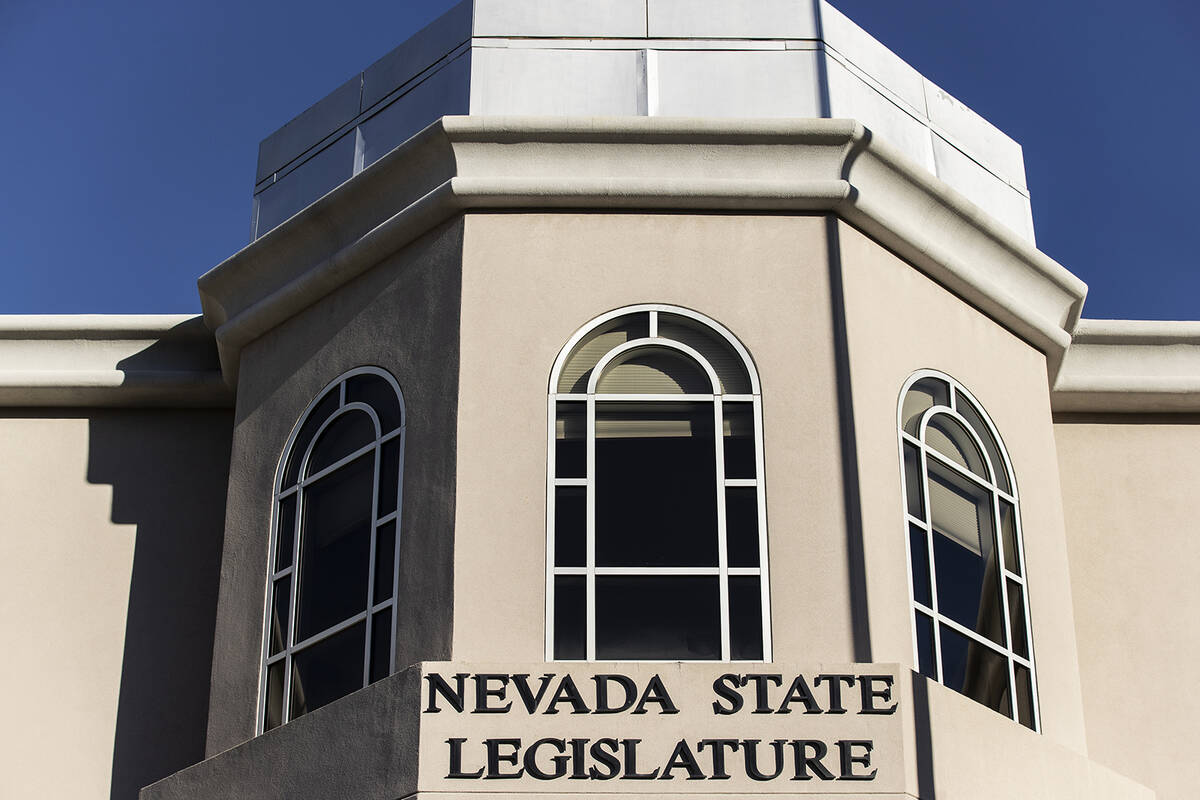 With another deadline closing in, state lawmakers are working to move dozens of bills from their committees, including measures to adjust medical malpractice judgments, change how the state awards presidential electors and end the practice of racist sirens in some rural towns.
Legislators have until May 19 to pass bills out of committee that were already approved by the opposite house, or they will be considered dead for the rest of the session.
Here's a look at some of the issues they will tackle this week, the 14th of the 2023 Legislature. There are four more weeks to go until the session ends.
Monday
On Monday, the Senate Education Committee will consider an amended Assembly Bill 175, which would add four nonvoting, appointed members to the Clark County School District Board of Trustees. One of the new appointed members would be named by the Clark County Commission and the other three appointed by the city councils of Las Vegas, Henderson and North Las Vegas. The idea is to bring more expertise to the school board, as well as allow local governments more input into how the district is run.
The measure comes on the heels of a ballot initiative pushed by Henderson Councilman Dan Stewart that would have allowed local governments to form their own school districts. That measure failed to get enough signatures to qualify to come before the Legislature for consideration.
Tuesday
On Tuesday, the Assembly Judiciary Committee will take up Assembly Bill 404, a controversial measure that would increase the amount of damages available in medical malpractice cases. Current law limits noneconomic damages in malpractice cases to $350,000, but AB 404 would increase that to $2.5 million, and starting in 2025, adjust that cap to increase with the consumer price index. The bill also increases the amount of time in which a lawsuit may be filed after an injury.
Also on Tuesday, the Senate Legislative Operations and Elections Committee will consider Assembly Joint Resolution 6, which would amend the state constitution to award Nevada's Electoral College votes to the winner of the national popular vote. The compact aims to prevent a repeat of the 2000 election, when then-Vice President Al Gore won the popular vote but lost the election to George W. Bush, or the 2016 election, when former Secretary of State Hillary Clinton beat Donald Trump in the popular vote, but lost to Trump, who won more Electoral College votes.
If approved by the state Senate, the measure would return to the 2025 Legislature, and go before voters for final approval in 2026. If approved, it would apply to the presidential election of 2028.
Wednesday
On Wednesday, the Senate Government Affairs Committee will take up Senate Bill 391, which would prohibit the sounding of "sundown sirens," which in the past were signals that people of color had to leave town. Although racist ordinances are no longer enforced, the sirens still sound in some towns. Under SB 391, sirens could only be sounded for testing, to alert residents to an emergency or to recognize a legal holiday.
Also on Wednesday, the Senate Revenue and Economic Development Committee will consider Assembly Bill 53, which would drastically increase the fines for selling tobacco to minors. Current law requires a warning for a first and violation within a two-year period, a $500 fine for a third violation and for a fourth violation, a $1,250 fine. But under AB 53, the first violation would trigger a $2,500 fine; for a second violation, a $5,000 fine; for a third violation at $7,500 fine; and for the fourth and any subsequent violation, a $10,000 fine.
So kids, stay away from cigarettes, lest your favorite liquor store have to close!
Contact Steve Sebelius at SSebelius@reviewjournal.com or 702-383-0253. Follow @SteveSebelius on Twitter.