Brothel owner Hof defeats incumbent in GOP Assembly primary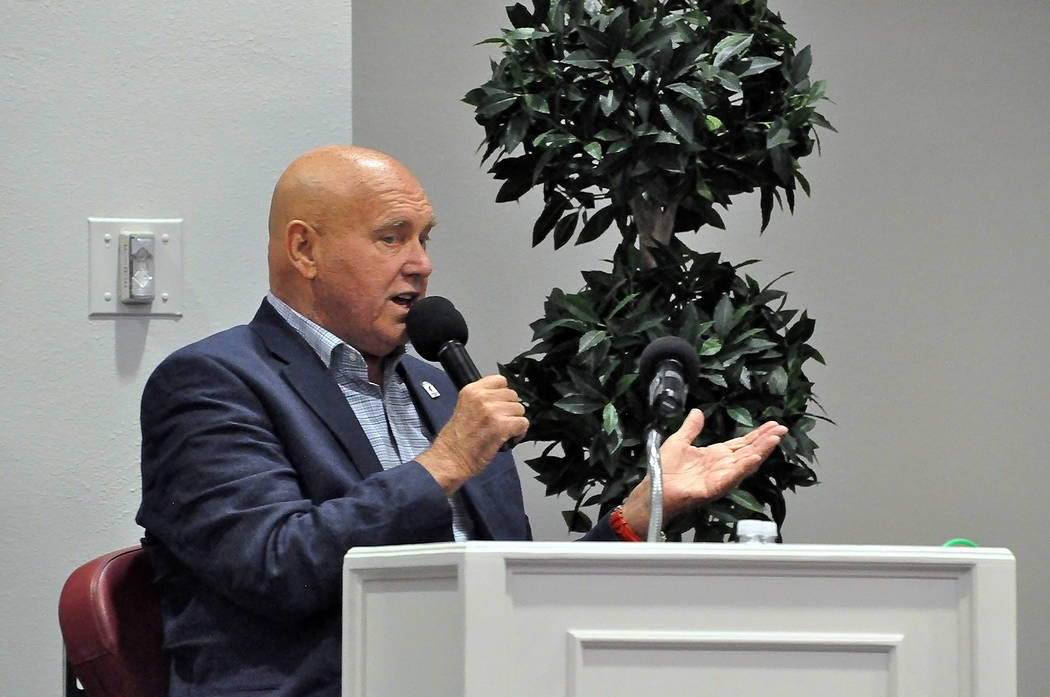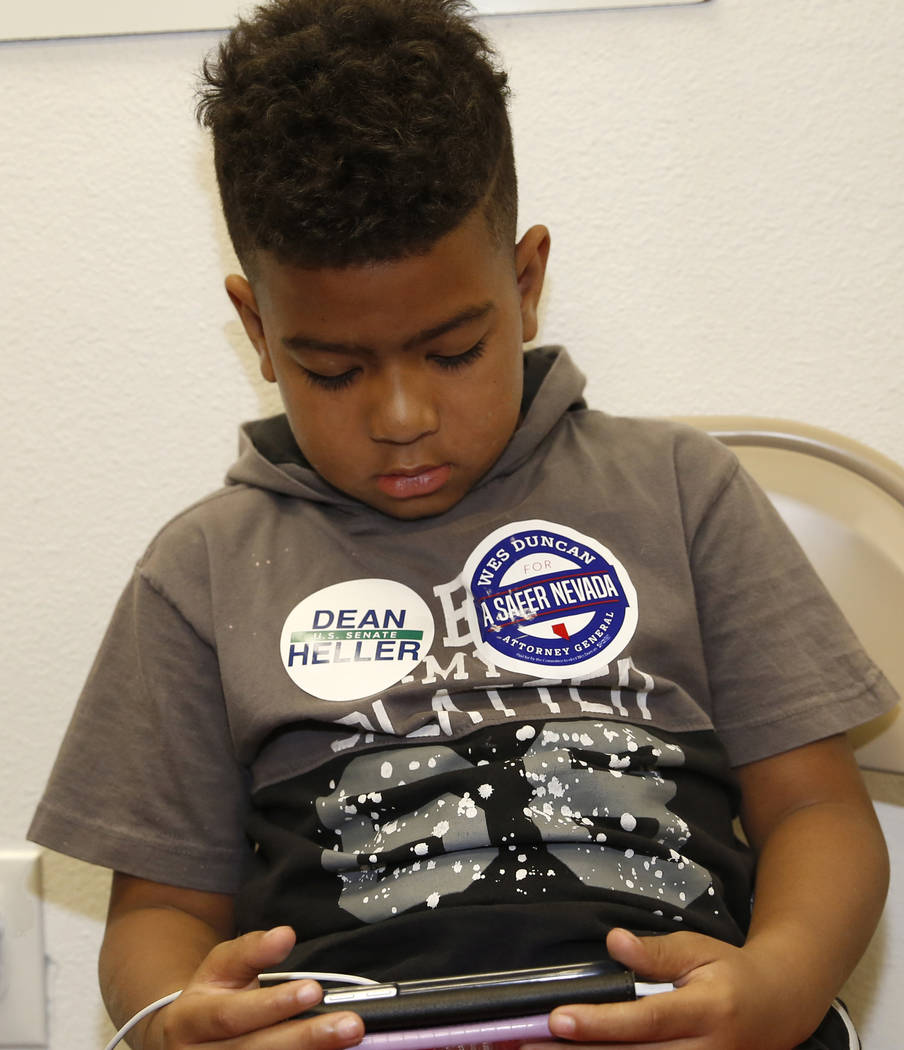 Boisterous brothel owner Dennis Hof unseated incumbent Assemblyman James Oscarson in their Republican primary contest Tuesday night.
Oscarson and Hof traded attacks — many of them billboard-sized — for months leading up to the election.
Whoever wins will become the general election favorite in District 36, which covers portions of Nye, Lincoln and rural Clark counties and where registered Republicans outnumber Democrats by more than 7,800.
With 100 percent of precincts reporting, Republican incumbents John Hambrick and Richard McArthur survived primary challengers to advance to the general election.
Republicans are hoping to dig themselves out of a deep hole in the Nevada Assembly, where Democrats hold 27 of the 42 seats, one shy of a supermajority.
Republicans hope to hang onto the seats they have and flip a few they lost during the "big blue wave" of 2016, but even GOP strategists acknowledge their party is unlikely to win enough contests this fall to take back the chamber, given the overall voter registration picture in the state.
The GOP has the voter registration edge in all 15 seats they occupy, but their lead is slim in a few of those districts.
In District 4, for example, Republicans outnumber Democrats by just 99, which could leave McArthur vulnerable to a serious general election challenge. He received about half of the votes cast in his three-candidate primary.
In other notable results from Tuesday, Mack Miller lost his bid for District 5 to Jason Burke, who has been all but invisible during the campaign. Miller's candidacy may have been hurt by recent revelations that he was found guilty of deserting his Army unit at the height of the Iraq War.
Burke will take on incumbent Democrat Brittney Miller in a race Democrats have already said they intend to focus on because of the relatively small voter registration edge their party enjoys in the district.
Democrats are also expected to pour resources into District 9, where incumbent Democrat Steve Yeager will face Linda Cannon in the general election. Cannon handily defeated Barry Keller on Tuesday.
In District 35, David Schoen beat Aimee Jones to set up another hotly contested general election to replace departing Democratic incumbent Justin Watkins.
Tom Roberts cruised to victory in a three-candidate contest for the District 13 seat left vacant when Paul Anderson left the Assembly last year to take over as executive director of the Governor's Office of Economic Development. No Democrats filed to run in the red-leaning district in northwest Las Vegas, but Roberts will face Independent American candidate Leonard Foster in the general election.
Only one Assembly race was effectively decided outright in the Republican primary Tuesday night. Incumbent John Ellison defeated Chris Johnson in District 33, which takes in all of Elko, Eureka and White Pine counties and a portion of Lincoln County. No other candidates filed to run for the seat.
Contact Henry Brean at hbrean@reviewjournal.com or 702-383-0350. Follow @RefriedBrean on Twitter.