Campaign 2018: Kate Marshall under fire for husband's email
Updated September 9, 2018 - 12:33 pm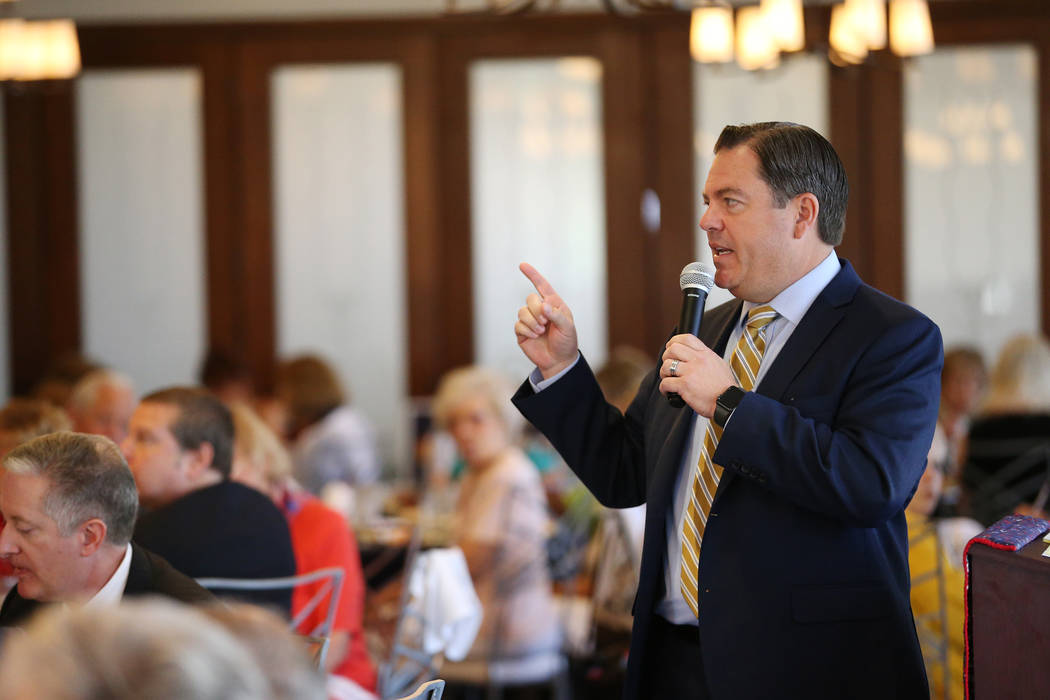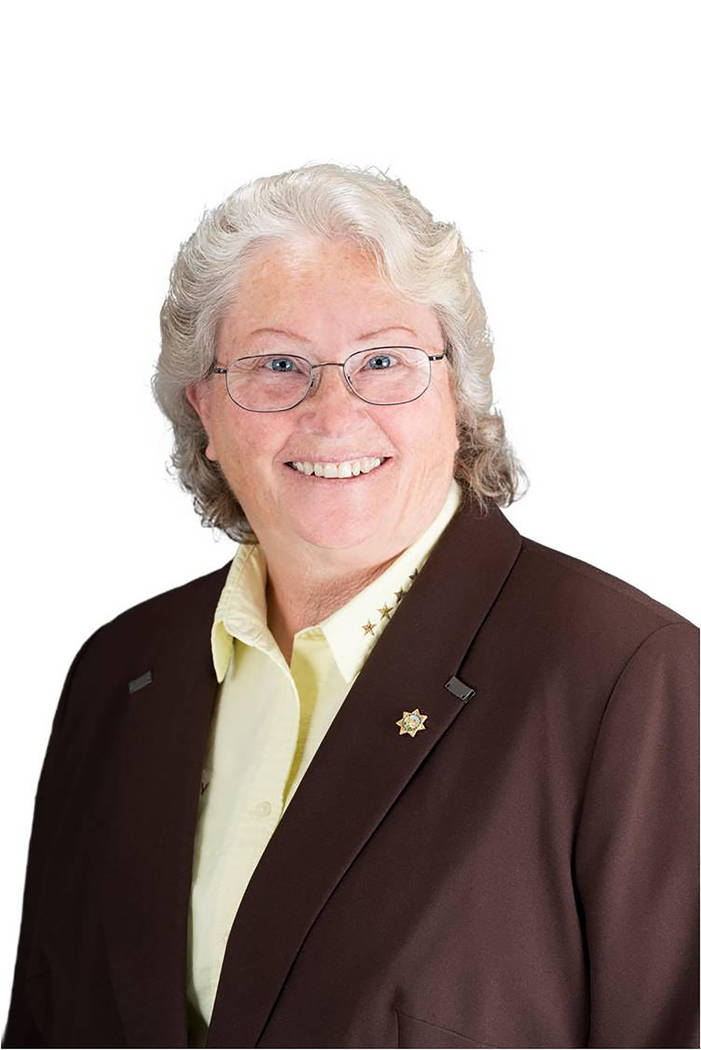 Nevada lieutenant governor candidate Kate Marshall is under fire after her husband used a taxpayer-funded email account for what some say is political campaigning.
Marshall's husband, Elliott Parker, is an economics professor and associate dean of the business college at the University of Nevada, Reno.
Eleven days before the June 12 primary election, Parker sent an email to students urging them to vote.
"Primary elections are upon us, and these matter for our democracy, and if you want politicians to ever care about what matters to you," Parker wrote in the email sent to an unknown number of students.
Parker then told the students that he "got the privilege" of voting for his wife, a Democrat, before explaining they can participate in early voting and find a center near them.
"Using government resources to further Kate Marshall's political ambition is both unethical and illegal," said state Sen. Michael Roberson, Marshall's Republican opponent.
Sources say a complaint was filed with the State of Nevada Commission on Ethics because Nevada law prohibits the use of government or public resources for political purposes.
"I'm not able to confirm nor deny the existence of such a complaint," said Yvonne Nevarez-Goodson, the commission's executive director. State law forbids the commission from acknowledging complaints.
Marshall did not respond to an email requesting comment.
In a statement, Parker said he's always encouraged civic participation in his students.
"In June, I sent an email encouraging them to vote in the primaries," Parker said. "In my enthusiasm for my wife's candidacy, I let them know that I had the pleasure of voting for her in the Nevada primary. I did not and would not encourage my students to vote for any particular candidate or party. I trust my students to make their own choices, and hope that they always will exercise their right to vote."
RAGA suing Metro
A national Republican political group is suing Las Vegas police in hopes of getting records and body camera footage they say involves Democratic attorney general candidate Aaron Ford.
The Republican Attorneys General Association, a political action committee, filed the suit in Clark County District Court Thursday, claiming that the Metropolitan Police Department has refused to release records and related body camera footage related to an incident on Nov. 13, 2017.
Ford's campaign called RAGA's attempt "low and desperate."
"It was a minor incident on private property involving one of their pre-teen children. Metro called the parents of all the kids involved so that they could deal with the issue privately. Wes Duncan should be ashamed of himself for trying to use this in his political campaign," Ford's campaign manager Jessica Adair said.
Duncan is Ford's Republican opponent.
RAGA spokesman Zack Roday said the group received a tip from about an incident involving Ford, the state Senate majority leader, alleging that he used "that position of authority to influence an outcome with law enforcement."
According to the lawsuit, RAGA submitted four records requests with Las Vegas police seeking records, but Metro refused to produce any records or body camera footage. Metro cited various reasons in their denials, including that they could not release any records because it involved juveniles.
Las Vegas police spokeswoman Laura Melzer said that the department could not comment on pending litigation.
The Democratic Attorneys General Association called the lawsuit a racist attack and vowed to double down on its support for Ford.
"The latest attack by RAGA is not only racist, but it's out of bounds and unacceptable" said Sean Rankin, the association's executive director. "Using someone's child as a vehicle to get footage that would undoubtedly be used in ads to push a false narrative about Senator Ford is disgusting, and now they are lying about the requests they made, claiming they did not request information about a minor."
Sheriff goes to D.C.
Nye County Sheriff Sharon Wehrly, who is seeking re-election, went to Washington, D.C., this week to discuss immigration and border security with White House officials.
Wehrly was was one of 50 sheriffs who traveled to Capitol Hill on Wednesday to meet with Trump administration officials and policymakers in a roundtable discussion about immigration.
Wehrly urged Congress to act on legislation to increase border security.
News and notes
— Backers of Marsy's Law for Nevada released a pair of digital ads featuring Clark County Sheriff Joe Lombardo and District Attorney Steve Wolfson, who have both endorsed the initiative. Marsy's Law, or Question 1 on the November ballot, would bolster victim's rights.
"Nobody wants to become a victim, but if you do, you should have all the rights entitled to you by the Constitution," Lombardo says in his ad.
"If you agree that no criminal should ever have stronger rights than their victim, please vote yes on Question 1," Wolfson chimes in during his ad.
— Former U.S. Attorney General Eric Holder endorsed governor hopeful Steve Sisolak and 4th Congressional District candidate Steven Horsford, both Democrats.
Contact Capital Bureau Chief Colton Lochhead at clochhead@reviewjournal.com. Follow him on Twitter @ColtonLochhead. Contact Ramona Giwargis at rgiwargis@reviewjournal.com or 702-380-4538. Follow @RamonaGiwargis on Twitter.