Candidates for education posts talk funding at Las Vegas forum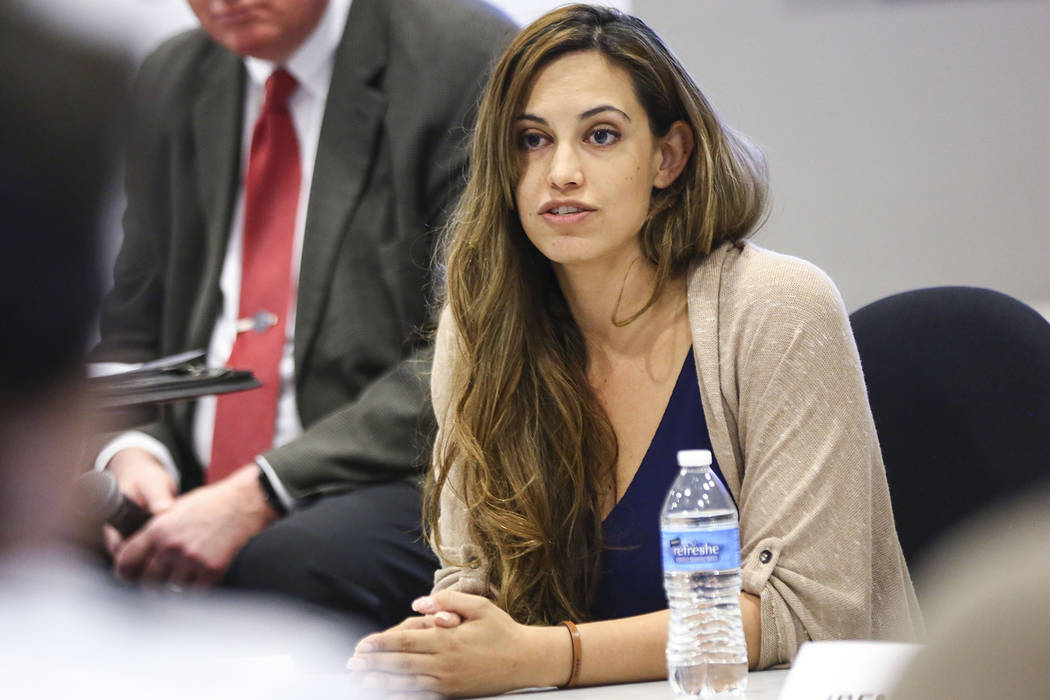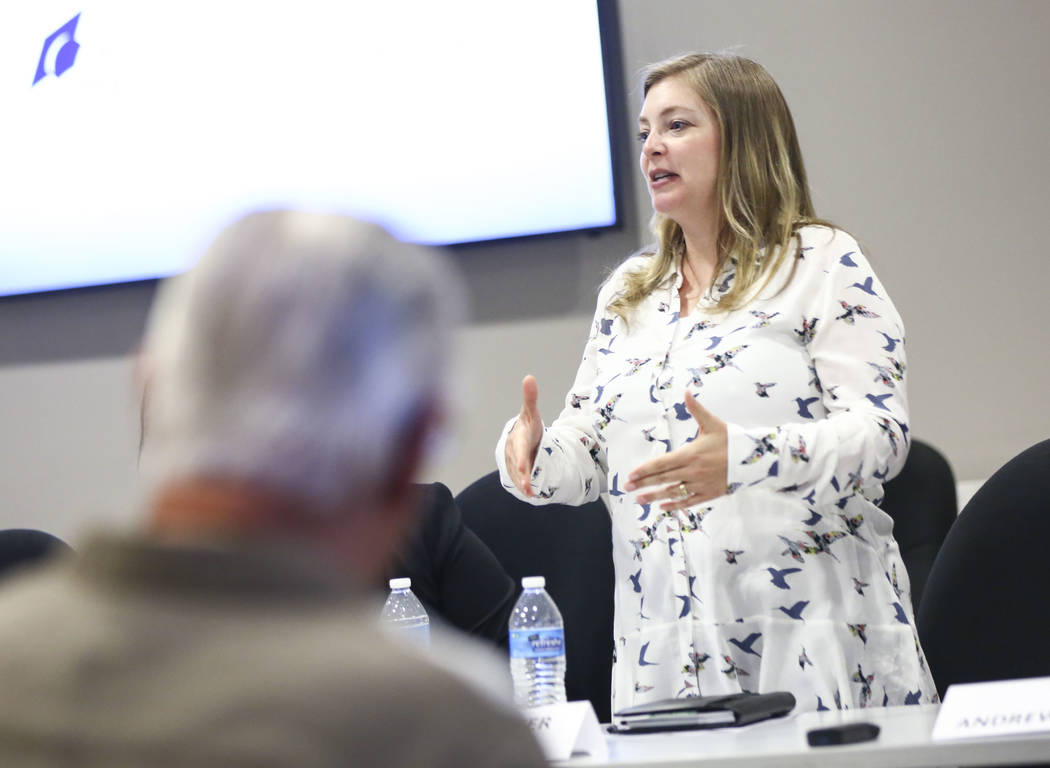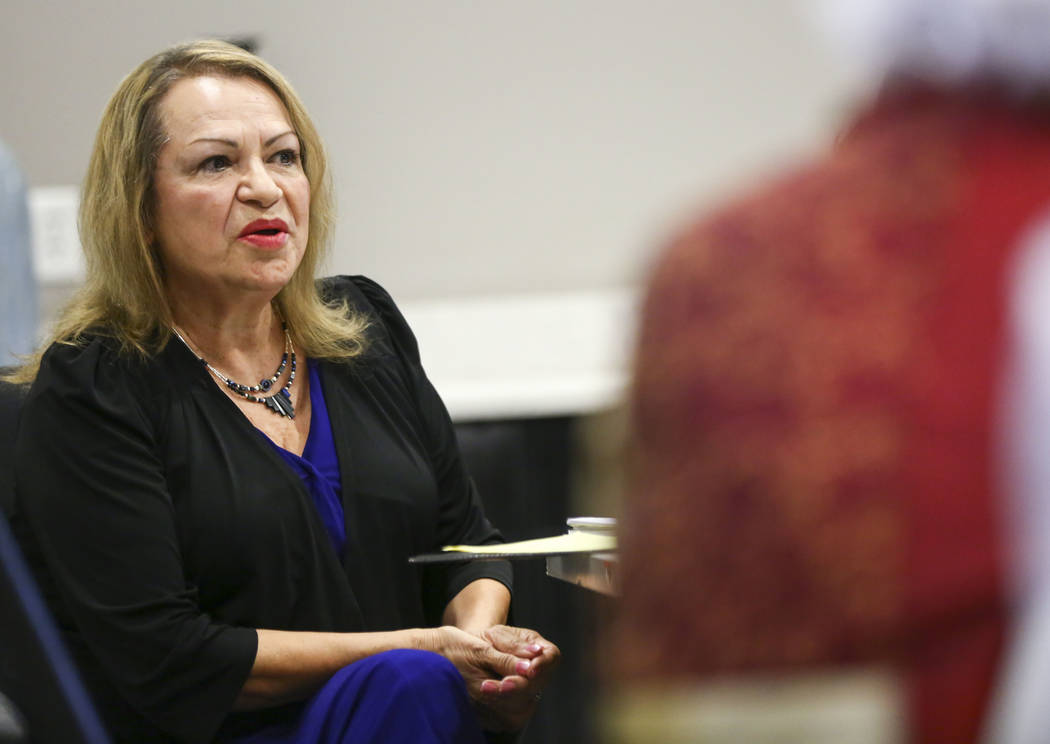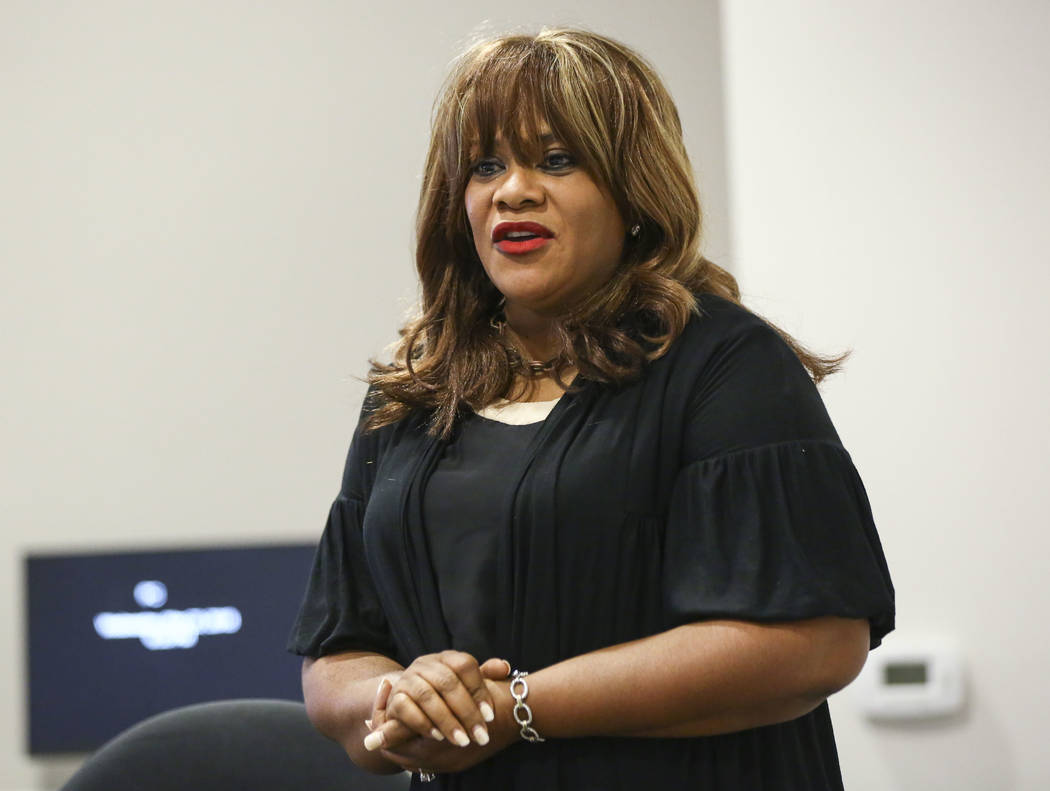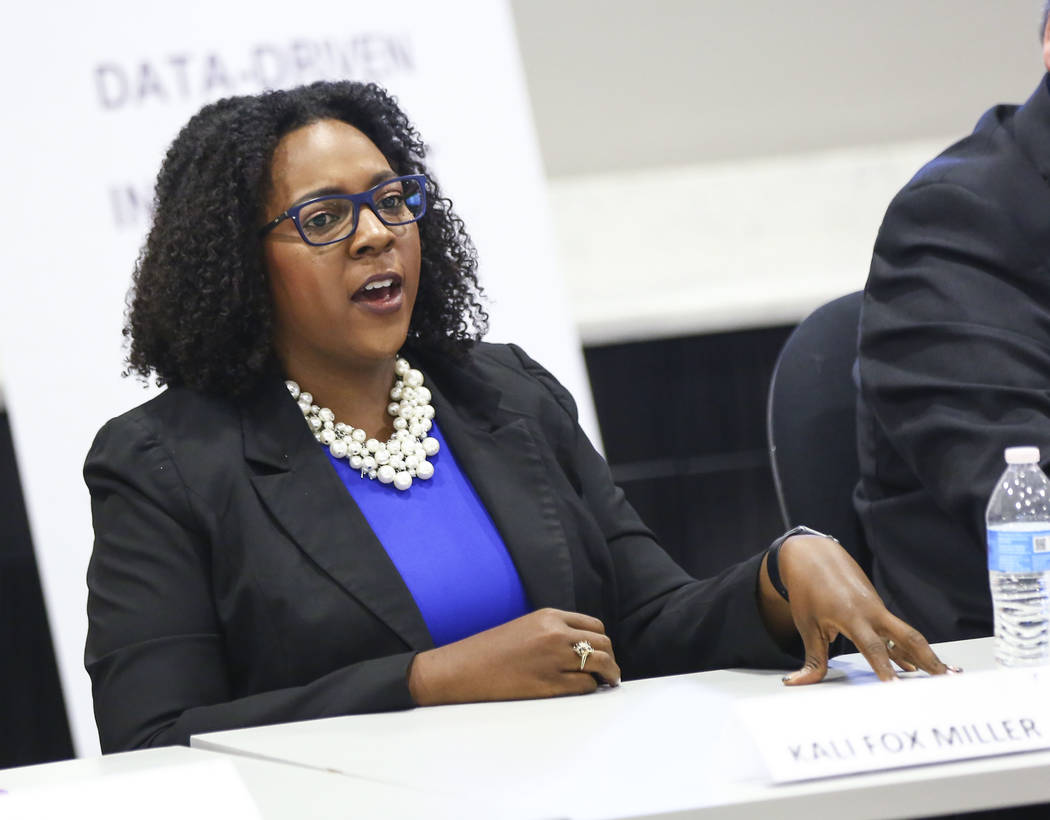 Education funding for the Silver State dominated the discussion at a forum Wednesday night for candidates running for the three open Clark County School Board seats and two of the three open Board of Regents spots.
For many in the School Board race, the answer to most questions was money — and the need for more of it from the state.
District F candidate Danielle Ford, a dropout of the Clark County School District who said the district failed her, argued that nobody is making education the priority it needs to be.
"We really need to rally and just give the Legislature a list and say, 'fund it,'" she said. "And if we had enough parents, it would get done."
Many also argued that the school finance formula known as the Nevada Plan is outdated and needs to change.
District F candidate Kali Fox Miller, who has experience as a financial auditor, said the fundamental flaw of the plan is that it assumes that current funding levels meet the needs of children.
"If I was queen for a day, what I would do is I would completely wipe it out and I would start with analyzing how much it costs to educate a child in the state of Nevada," she said. "And that would be your base funding per child."
On closing the student achievement gap, Trustee Linda Cavazos — running to keep her seat in District G — argued for more data to be given to the board in a timely manner.
"About 3 percent of our time has been spent talking about student achievement," she said of the current board. "That has to change."
District F candidate Eileen Eady also linked improving achievement back to funding.
"If you want to talk about closing the achievement gap, you've got to have less students in a room, you've got to have that going on," she said.
District D candidate Irene Cepeda supported weighted funding for students, especially for those who fall into categories with the most need.
District F candidate Mary Ballinger, a mother of eight who has served on a school organizational team, said she sees what kids are going through and personally feels affected.
But District F candidate Mike Thomas, a former school district police officer, said the board doesn't determine what the state provides.
"But we can determine how that money is spent," he said, noting the millions of dollars that the district has spent on consultants, some of whom were previous district employees.
Thomas was the only candidate present who supported Education Savings Accounts — which allow parents to spend taxpayer money on private schools — and arming teachers.
Among the three present Board of Regents candidates, all expressed opposition to a proposal to split responsibilities among two parties, with one in charge of universities and another in charge of community colleges.
But they differed slightly in their ideas on how to attract students to Nevada's higher education system.
District 12 candidate Amy Carvalho, who praised dual enrollment programs and the Nevada Promise Scholarship, said she would focus on lower-income families and those who are first-generation college students.
District 12 candidate Andrew Coates said the system needs to lock in tuition rates.
"If you commit to a degree within our system, your fees should not be raised so that you and your family should budget properly," he said.
District 1 candidate Jo Cato said she wants to cultivate a relationship between secondary and higher education.
The Las Vegas-based nonprofit Public Education Foundation hosted the forum, which was sponsored by the Guinn Center, Hope for Nevada and the Latino Chamber of Commerce Professional Mujeres Group. Several other candidates in the races did not attend.
Contact Amelia Pak-Harvey at apak-harvey@reviewjournal.com or 702-383-4630. Follow @AmeliaPakHarvey on Twitter.
On the web
To view the Las Vegas Review-Journal's primary election voter guide, visit reviewjournal.com/voter-guide-2018. Nevada's primary election is June 12.