Ex-sheriff: Nonlethal weapons will never replace deadly force
Updated January 18, 2023 - 7:31 pm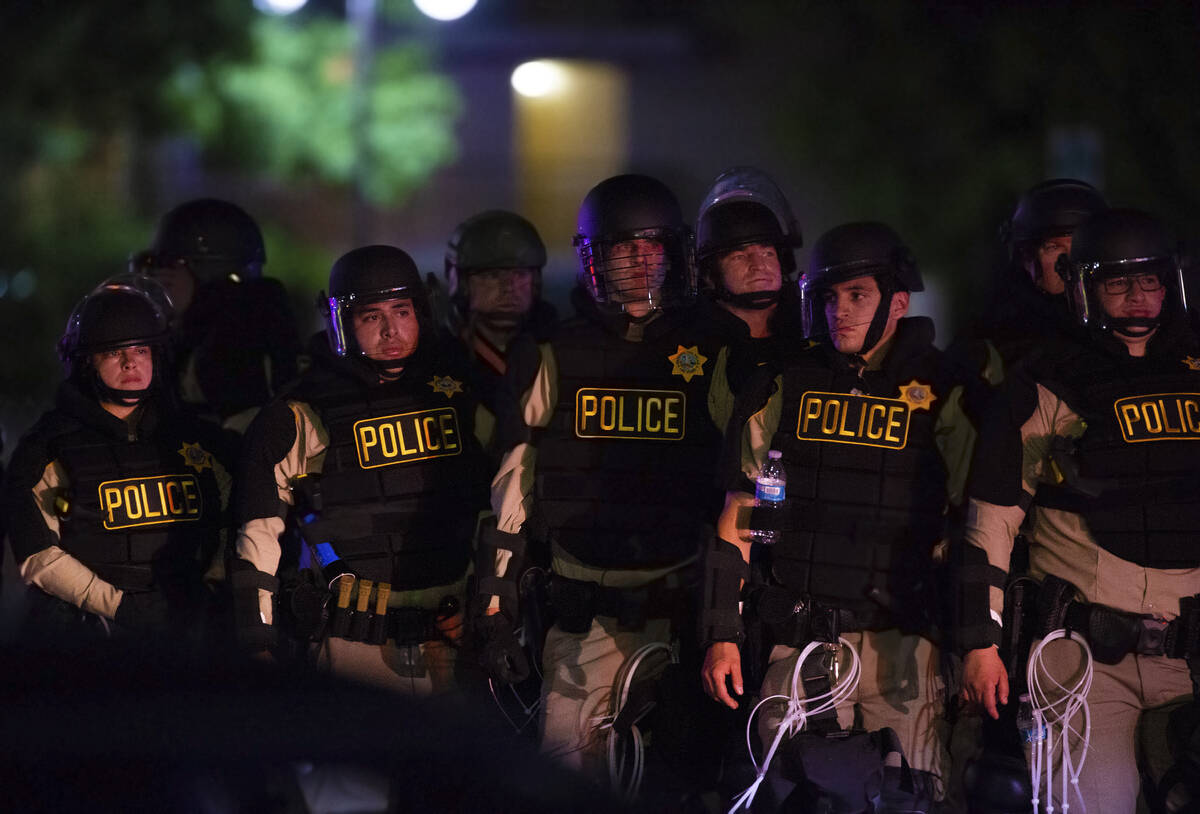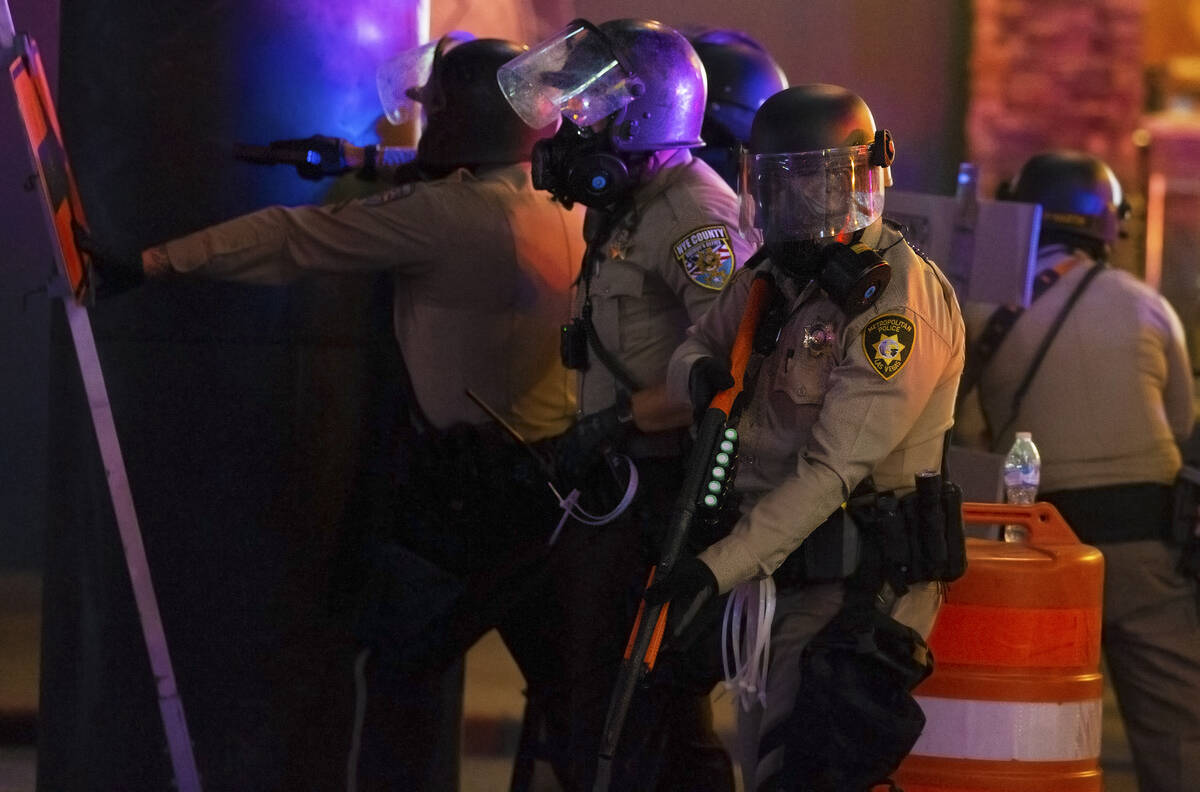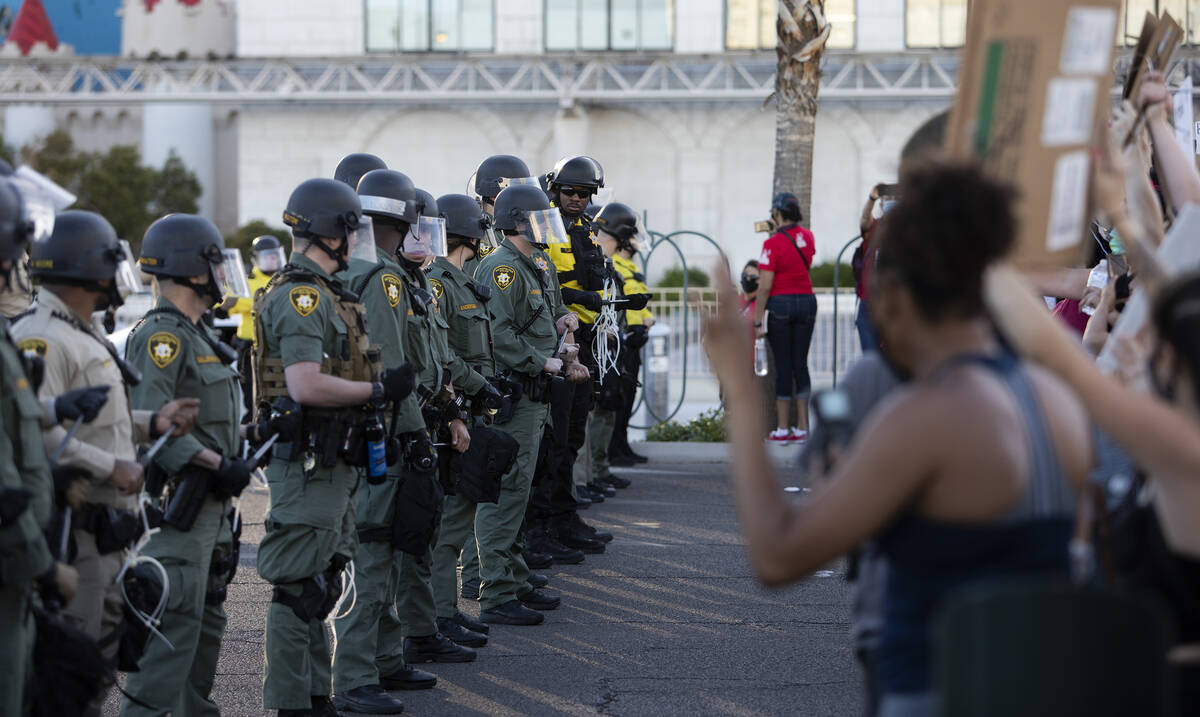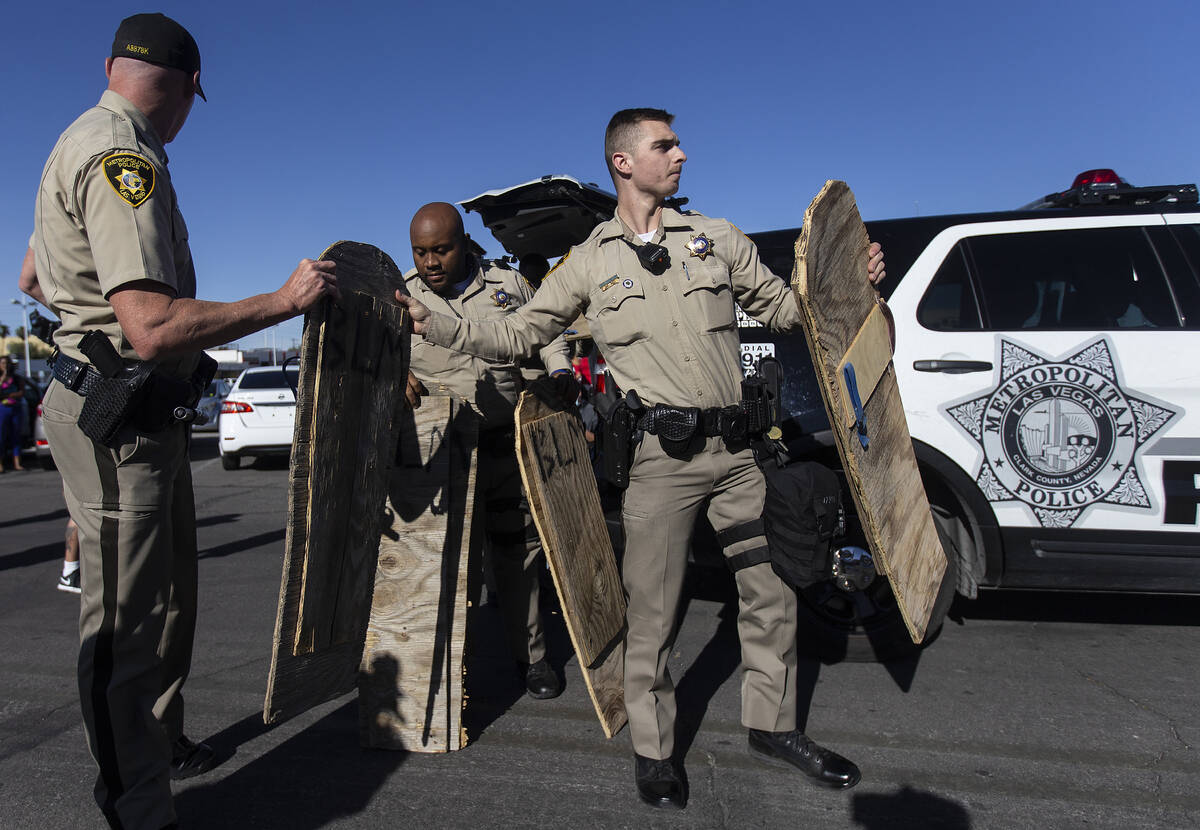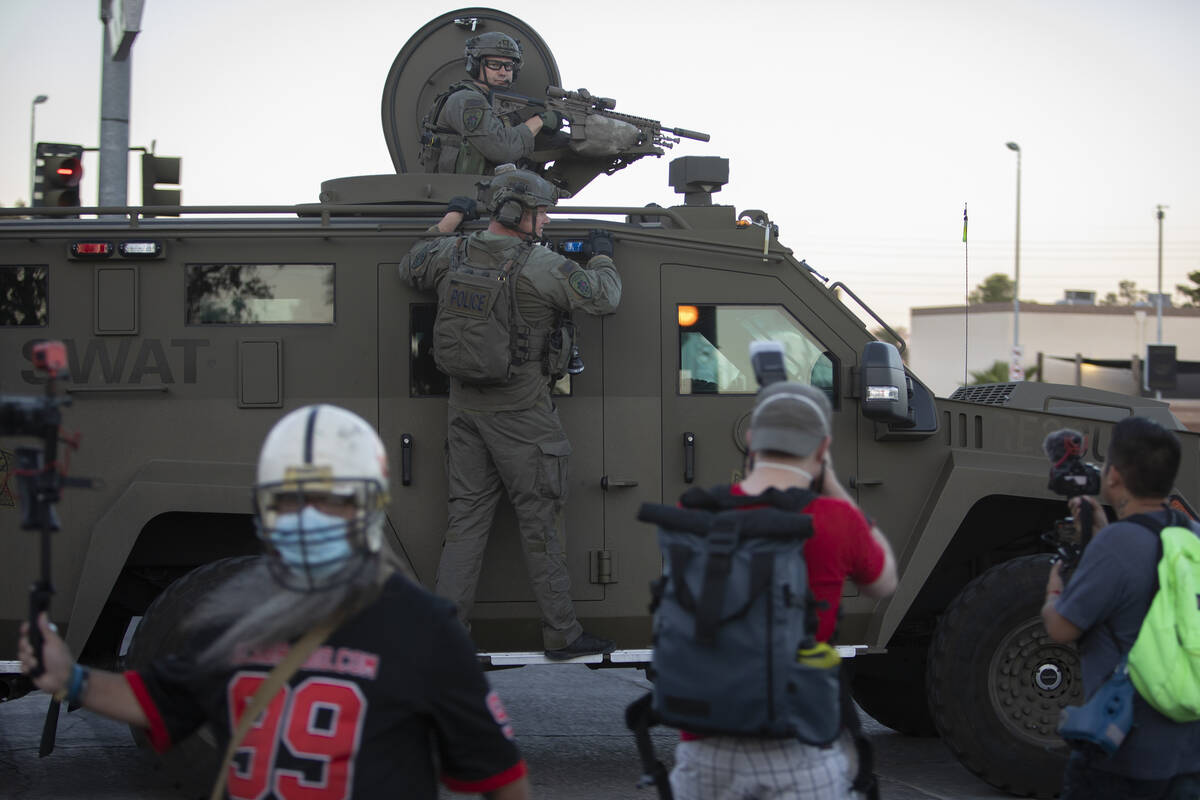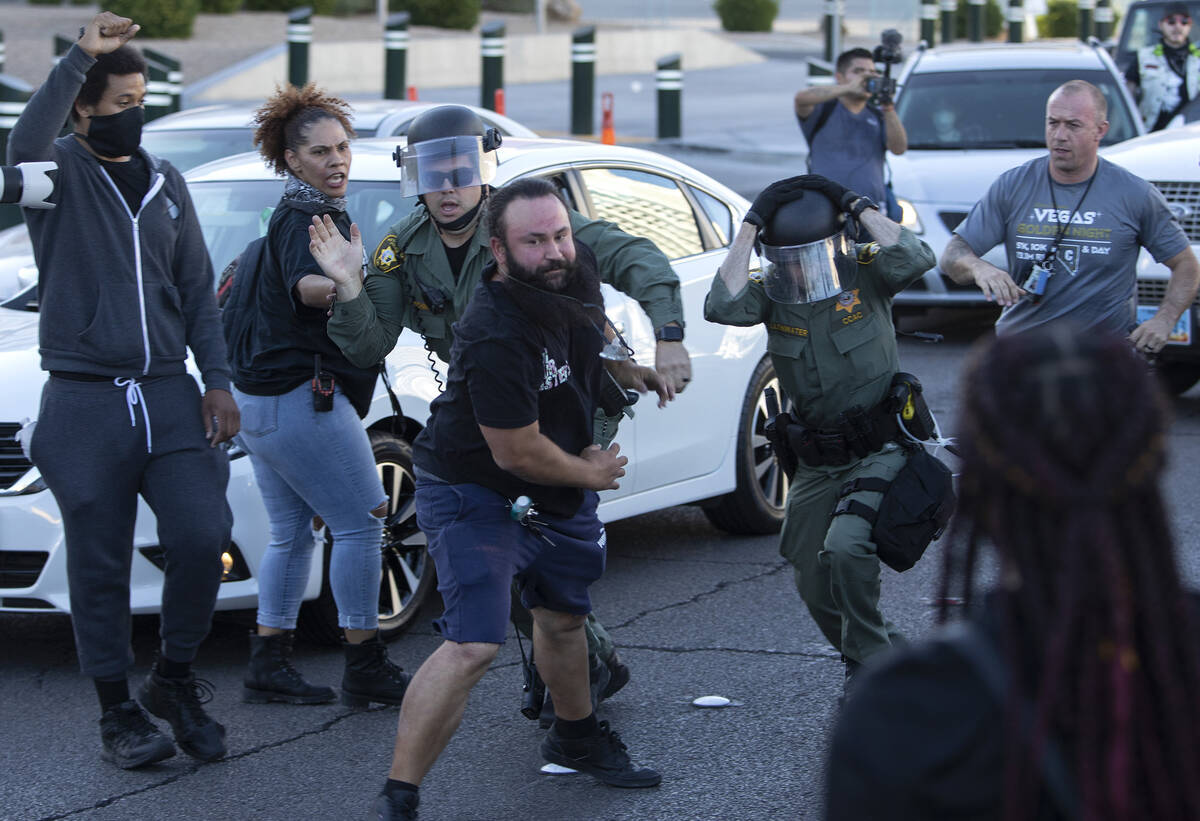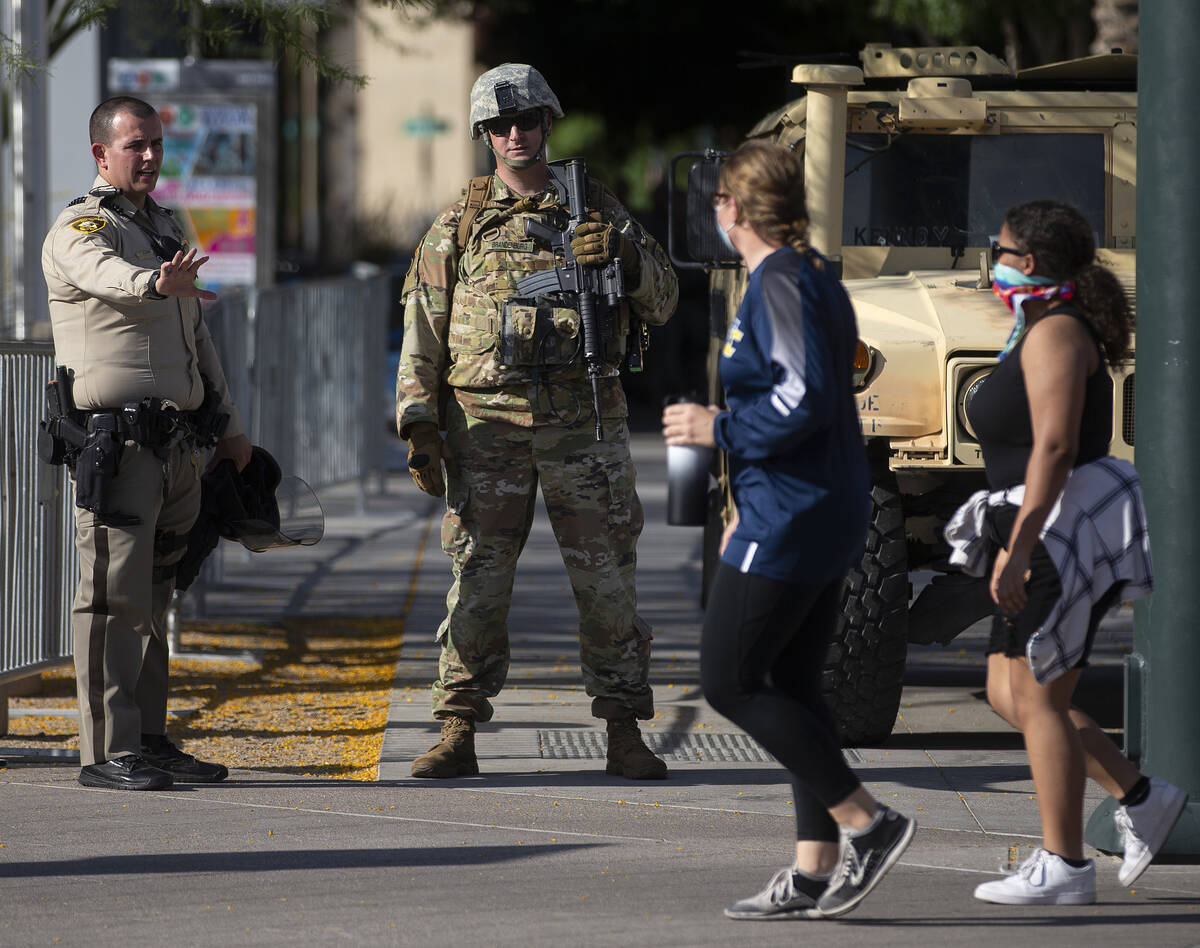 When it comes to police officers in conflicts with armed suspects, nonlethal force just cannot take the place of lethal methods to be effective, according to former Clark County Sheriff and now-Nevada Gov. Joe Lombardo.
In a recent interview before leaving office as sheriff, Lombardo was asked whether nonlethal devices — weapons not intended to kill or seriously injure others — could ever be deployed by police instead of firearms or other deadly force.
"That's a good question," said Lombardo. "So, quite often our training is you don't use less than lethal against lethal, right? And to answer your question — no."
His successor, Kevin McMahill, was sworn into office as sheriff this month.
Lombardo said that during his administration with the Metropolitan Police Department, he developed the Technology Committee to among consider nonlethal alternatives, but they often do not qualify for field use by officers.
"As you can imagine, I'm being sold on a constant basis on new technology," he said. "Technology that addresses lethal force versus nonlethal. And the committee evaluates all those proposals, and more often than not, it's a failure in the testing of it."
Effective tools in some situations
But where the department has been successful in approving and employing nonlethal methods is in standoff situations, he said.
"What I mean by standoff is drones and robots, and that's been very beneficial," he said. "So we don't even have to put officers in harm's way. So we've had a very good success with that."
"But, as far as an individual officer on his duty belt, on her duty belt, the answer is no."
With firearms, Metro officers have a variety of nonlethal weapons in an arsenal that officers are trained to use, aside from authorized models of handguns and rifles that inflict deadly force.
Ideally, nonlethals are designed to momentarily stun or stop a suspect long enough for officers to subdue and handcuff them, with little or no injuries.
'Really not a fair fight'
David Sweeney, a former Seattle police commander and current expert witness on nonlethal devices, agrees with Lombardo, saying there is no way to compare them in conflict against a handgun firing six to 18 rounds or a rifle shooting 30 rounds of live ammunition.
"It's really not a fair fight," Sweeney said. "I can't think of one nonlethal weapon that you could say, 'Oh, I'll get the Taser and you get the gun.' They are not designed to kill, whereas handguns and rifles are. It's going to be a case where you're going to die."
Some nonlethal methods can be lethal, Sweeney said. One type is the pneumatic gun-launched 40 mm foam rubber "sponge" round, often used against riots and supposed to cause nonfatal blunt trauma to a suspect, but may kill if shot into a person's forehead.
For Las Vegas police, the list of approved nonlethal weapons changed fairly recently to go with major revisions to the department's use of force policy.
Announced on June 5, 2020, the adjustments came after objections to officers' use of nonlethal pepper balls, 40 mm sponge projectiles and tear gas to disperse demonstrators during a May 20, 2020, protest in Las Vegas by supporters of the Black Lives Matter organization against the deaths of African Americans in police custody.
That protest took place five days before the death of black suspect George Floyd while he was under arrest by police in Minneapolis.
Use of force changes
Authorities ruled Floyd's demise a homicide from an arresting officer's knee compressing his neck, depriving him of the extra oxygen Floyd needed for his heart condition.
Viral videos of the officer holding Floyd down for a prolonged period triggered a wave of mass protests and outcries from civil rights groups across the nation, and, Las Vegas police brass admitted, crucially influenced the department's shift in focus on its use of force.
The department's new policy — a significant revision from the use of force protocol written in 2017 — was published in 2021.
It emphasizes employing "de-escalation" tactics and decision making by supervisors and officers to reduce the likelihood of resorting to severe levels of force. It also makes it an officer's duty to intervene if another officer is "using force that is clearly beyond what is objectively reasonable."
As for nonlethal methods in the new policy, gone are pepper balls: pepper-spray projectiles filled with oleoresin capsicum, an extract from hot pepper plants, launched from air guns to act as an irritant to people when the pellets explode on impact.
The department used pepper balls to scatter demonstrators in 2020, which was cited in a civil rights lawsuit filed against it in September that year in District Court in Las Vegas by seven defendants who argued it amounted to excessive force while they were protesting police tactics. The lawsuit is still in the discovery stage, court records show.
In place of pepper balls, the department now uses canisters of oleoresin capsicum, or OC, in aerosol spray form to subdue suspects at close quarters.
Another casualty of reform is a common police nonlethal tactic known as lateral vascular neck restraint, or LVNR, where an officer uses their arm or leg to clamp on a suspect's neck until they give in.
Metro moves away from neck pressure tactic
Las Vegas police Capt. Kurt McKenzie, head of the department's Organizational Development Bureau, which trains officers on firearms and nonlethal weapons, said they decided to drop LVNR after the Floyd controversy and based on the opinion of the U.S. Justice Department.
"Just the optics of it, we decided to kind of get away from it," McKenzie said. "Metro doesn't apply any pressure to someone's neck at all."
Specifically, about the knee to neck method the Minneapolis officer — later convicted of Floyd's murder — used to hold Floyd, "we never taught that," McKenzie said. "That is never trained to our officers or used by our officers."
An ECD, or electrical control device that typically goes by the brand name Taser, a frequently used nonlethal weapon, is a battery-powered machine that shoots two barbed projectiles attached to electrical wires that deliver a charge causing the "neuromuscular incapacitation" of the suspect.
McKenzie said he endured a Taser shot to get to know what the device does. He compared it to a muscular spasm.
"The equivalent is a charley horse all over your body," he said. "You want to know the capability of the tool. I could see all around, I just couldn't move."
Bean bag option
The low lethality shotgun, a model Remington 870, is another nonlethal device for the department, he said.
It launches a green "bean bag" filled with synthetic granules that hurts when it hits a person's body. The gun is a "pain compliance tool" that inflicts enough soreness to distract someone who, for example, is holding a knife, a stick or a bat, McKenzie said.
The bean bag is a better option for officers than using their hands to bring down a suspect with a weapon.
"Instead of getting within range, it gives us a distance," he said.
The 40 mm sponge, or rubber, round launcher, is a nonlethal option that also creates a safe space between the officer and the subject, he said.
An officer would fire the blue-colored sponge round while aiming at the suspect's stomach area, a safer spot, staying away from the more vulnerable chest, head and neck, he said.
"The rubber round moves at 325 feet per second, so it's pretty accurate," he said. "We train up to 30 yards with it."
In case of the bean bag shot, the person targeted has to be at least 5 yards away and 7 yards back for the 40 mm sponge round. Any closer could prove fatal to the person, McKenzie said.
Metro pulls back on some crowd control options
The department no longer will use nonlethal weapons to break up crowds, he said.
Still, depending on the seriousness of a situation, tear gas remains an option, but "as a department, we don't start at the level," he said.
Other nonlethal choices include an officer's standard baton — as a deterrent, for jabbing or harder hitting — and canines, he said.
In general, McKenzie said, nonlethal methods are beneficial because they allow "us to take a person into custody using the least amount of force necessary."
Contact Jeff Burbank at jburbank@reviewjournal.com or 702-383-0382. Follow him @JeffBurbank2 on Twitter.