Lab boosted THC amounts in marijuana tests, settlement says
Updated February 13, 2020 - 7:09 pm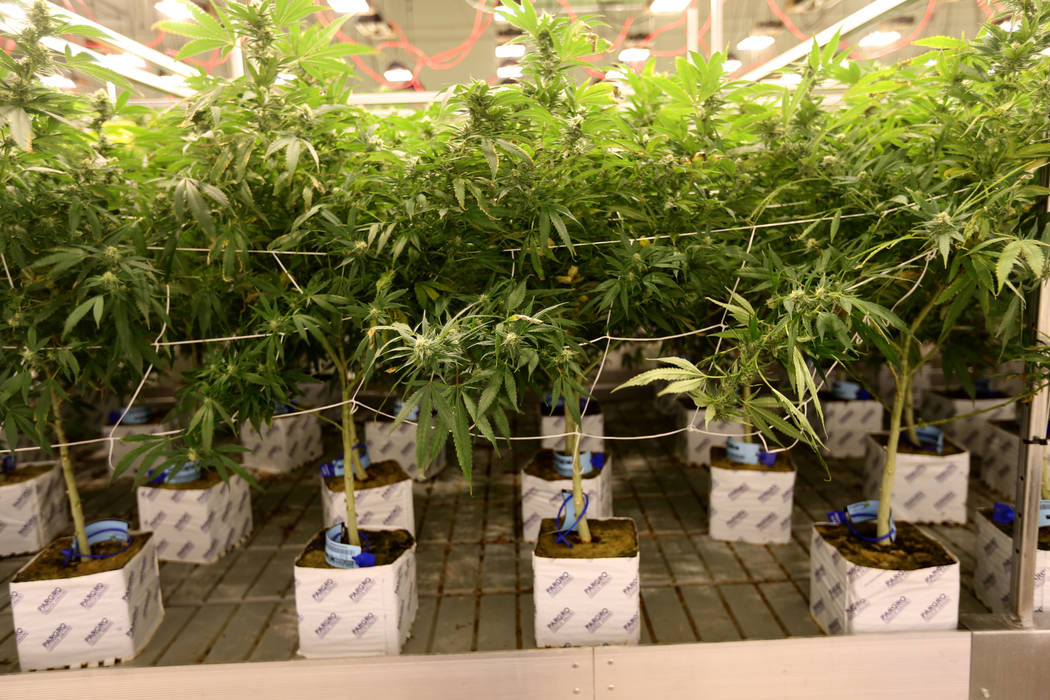 CARSON CITY — A marijuana testing lab suspended by the state last year was found by investigators to be inflating THC levels on cannabis products by as much as 10 percent, according to a settlement agreement approved by state regulators Thursday.
In November, the state suspended Certified Ag Labs, a marijuana testing facility in Sparks, for 30 days and levied a fine of $70,000 for reporting inaccurate THC results on products. The settlement agreement and fine was unanimously approved by the Nevada Tax Commission at a Thursday meeting that drew sharp rebukes from other labs who believed the state was letting Certified Ag off easy by allowing them to reopen and continue testing.
"You're basically letting these guys pay to play," said Curtis Bunce of DB Labs in Las Vegas. "$70,000 is pennies compared to the amount of income made by inflating THC."
Investigators found the inflated numbers after making the lab retest products on Nov. 5 that Certified Ag had tested the day before, but this time with investigators there to ensure that it was done "in accordance with the division's instructions and licensee's procedures on file."
That retests came back with THC levels consistently 9 to 10 percent lower than what Certified Ag had originally reported, the settlement said.
Generally speaking, marijuana products with higher THC potency can be sold at higher prices.
"There's a massive financial benefit to such behavior," Bruce Burnett of Ace Analytical Laboratory in Las Vegas.
"To allow the lab to inflate THC levels and only be shut for a short amount of time and pay a relatively small fine makes a mockery of the regulations that the Legislature so carefully put in place to establish Nevada as the gold standard of cannabis testing," Burnett added.
In addition to accusing Certified Ag of inflating the results, the state also found nearly a dozen more violations, according to the settlement agreement. Those included "unintentionally destroying or concealing evidence" by not keeping a sample for the required 30 days, not maintaining a security alarm and surveillance systems, and not keeping records related to seed-to-sale tracking that the state requires.
But as part of the agreement, the lab admitted to a single category II violation and agreed to pay the $70,000 fine. Certified Ag was not allowed to test for THC after it reopened in mid-December pending approval of a plan of correction, per the agreement.
Certified Ag's lawyer, Laura Jacobsen from McDonald Carano law firm in Reno, said the company denies the allegations. She also took a shot at the other labs criticizing the settlement, saying that they have a "vested interest in seeing Certified Ag out of business" because it would increase the market share for other labs in the state.
Concerns were raised about why Certified Ag's prior suspension, which occurred in December 2017, was not taken into account in the settlement.
Multiple violations that occur within a two-year period come with escalating penalties, including the possible revocation of a marijuana company's license.
The department did not respond to follow up questions about the prior suspension Thursday.
Other settlement approved
The commission also approved a second settlement between the state and Lone Mountain Partners LLC, a company that owns a cultivation license in Las Vegas.
The state said the cultivator of failing to properly track marijuana per the state's seed-to-sale tracking system and failing to keep complete records on waste destruction as required by law.
Under the settlement, the cultivator paid a $17,500 fine to the state and accepted a category III violation.
Contact Capital Bureau Chief Colton Lochhead at clochhead@reviewjournal.com. Follow @ColtonLochhead on Twitter.