Leader of Nevada's injured workers appeals office retires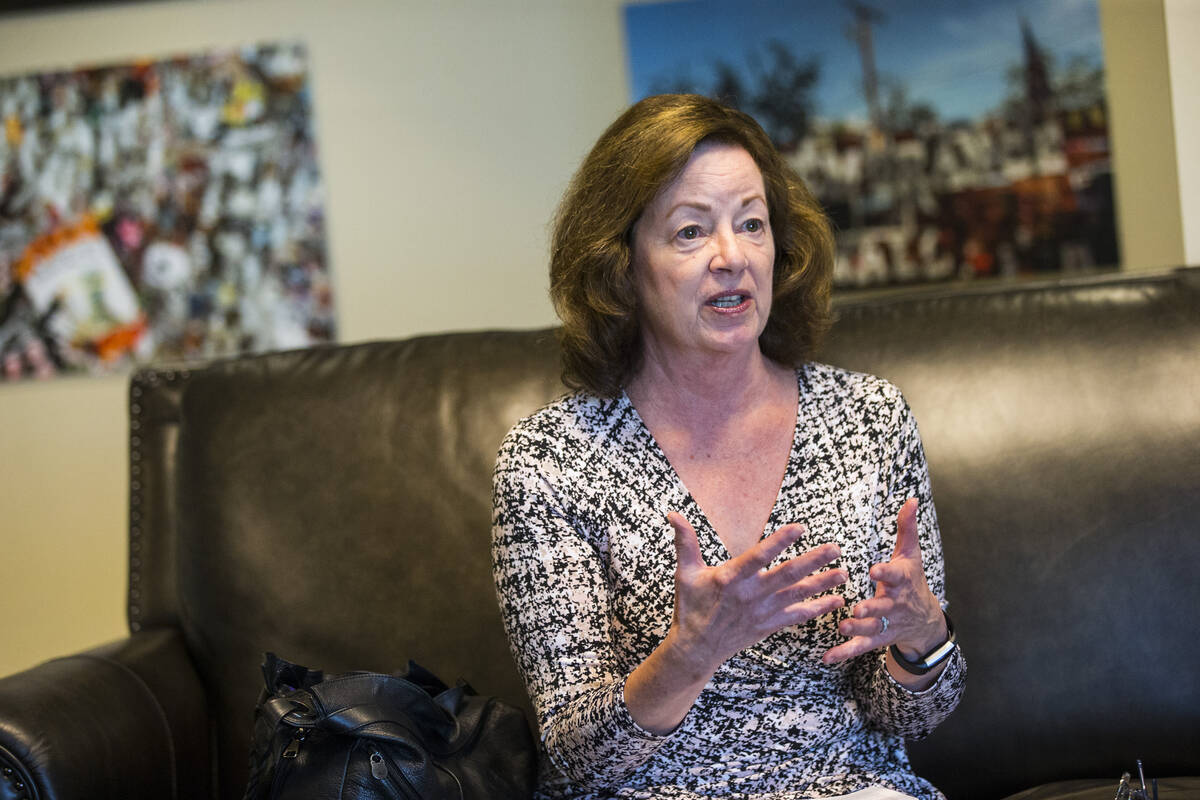 The senior appeals officer in the Nevada Department of Administration's Hearings and Appeals Division, responsible for handling appeals of cases involving injured workers, retired last week, and the department's new director hopes to streamline the process to decrease the backlog of cases.
Michelle Morgando, who has worked as an appeals officer since 1995 and the senior appeals officer since 2017, retired Feb. 1, according to an email obtained by the Review-Journal.
"Many thanks to those who worked with our agency given the unprecedented and challenging times during, and after, the COVID-19 pandemic," Morgando said in the email to workers' compensation attorneys. "I know it presented issues for both our agency, and your offices. I will always be grateful for your collaboration, patience and understanding."
In September 2022, a group of lawyers representing injured workers in Nevada accused Morgando of contributing to a backlog in resolving injured worker cases. They hired a private investigator who found during two weeks in the summer of 2022 that she was often out of the office, leading to low morale and less work from her staff of about 40 appeals officers.
The Department of Administration denied Morgando was not working as much as she should be and said staff are encouraged and able to work from home. The department also said it was very well aware of the backlog and requested two additional hearing officer positions and two legal support staff positions.
Changes after story
Since the Review-Journal published its first story about the backlog of injured workers — in which some injured Nevadans have waited years for their cases to be resolved to receive the care they need — the Department of Administration made other changes, such as starting to hold hearings on Fridays and moving away from its dependence on paper files. Still, workers who have waited months, or even years, for a resolution have called for systemic changes to the system.
Republican Gov. Joe Lombardo's team did not respond to the Review-Journal's requests for comment, but he previously said in a statement that the backlog of injured workers cases is "unacceptable."
During his campaign for governor, Lombardo promised to fix issues within state departments like the Department of Corrections and the Department of Administration. As governor, he appointed a new director, Jack Robb, to the department.
Robb previously served as the deputy director of the Department of Wildlife since 2014 and served on the Nevada Board of Wildlife Commissioners. He also worked in the utility industry at NV Energy and Truckee Meadows Water Authority.
Not forced out
Robb told the Review-Journal on Monday that Morgando was in no way "forced out" and came to him letting him know that she was going to retire.
Robb said he is becoming aware of all the issues with the workers' compensation system and has talked with lawyers representing injured workers. He said he is working on determining possible solutions, including examining the department's internal processes as well as taking possible legislative action this legislative session.
"We're going to try to simplify the process for all," Robb said. "We owe these injured workers a timely response to care for themselves and their families. We're going to work towards solutions that better accommodate getting resolutions to their issues so they can move on with their life and take care of themselves and their families."
Contact Jessica Hill at jehill@reviewjournal.com. Follow @jess_hillyeah on Twitter.