Nevada AG's office to release workers' names that had been kept secret
November 2, 2017 - 4:47 pm
Updated November 2, 2017 - 11:36 pm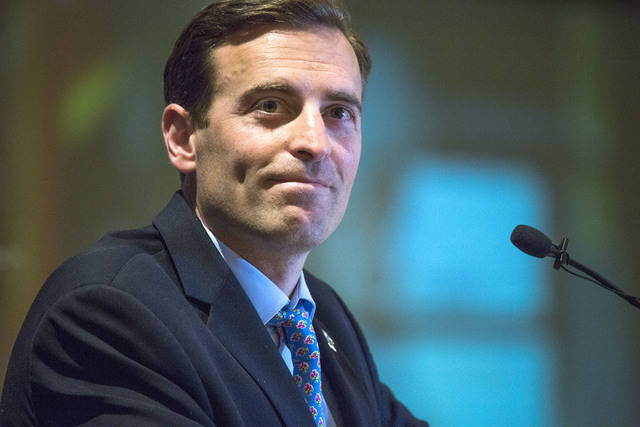 The Nevada attorney general's office will publicly release the names and salaries of about two dozen employees in response to a Las Vegas Review-Journal investigation of unidentified state workers.
In 2016, state agencies withheld the names of 349 employees, whose salaries cost taxpayers a total of more than $30.1 million. State rules allow officials to shield the names of workers in sensitive law enforcement positions.

But the Review-Journal found several unidentified employees had voluntarily appeared in news reports and local police departments often do not withhold the names of undercover officers.
Last year, the attorney general's office withheld 50 names — the second most after the Nevada Gaming Control Board.
AG spokeswoman Monica Moazez said only criminal investigators will continue to remain anonymous.
"(O)ur office has requested that State Human Resources remove certain previously designated confidential information from their list of excluded employees, including that of the chief investigator, deputy chief investigators, supervising criminal investigators and non-sworn/compliance investigators," she wrote.
State salary data show that 27 of the unidentified employees hold the title of criminal investigator. Moazez did not immediately respond to a request for the names of the other 23 employees.
The attorney general's office review also found several support staffers were not listed in salary data.
The AG "has asked State Human Resources to take the appropriate steps in order to ensure this information (is) provided," the statement said.
Critics of withholding salary information praised the attorney general's policy change.
"Being transparent and accountable to the people it serves is one of the primary tasks of government," said Robert Fellner, a director at the Nevada Policy Research Institute, in an email statement. "Today's policy change is a clear indication that the AG's office similarly recognizes that fact and we urge the remaining state agencies to likewise follow suit."
But A.G. Burnett, chairman of the Nevada Gaming Control Board, said his office, which redacted 100 names on the 2016 salary database, will not make any changes.
"All of them, at one point or another, participate in undercover law enforcement work," he said.
Contact Arthur Kane at akane@reviewjournal.com. Follow @ArthurMKane on Twitter.