Nevada aims to avoid software, human errors in 2018 election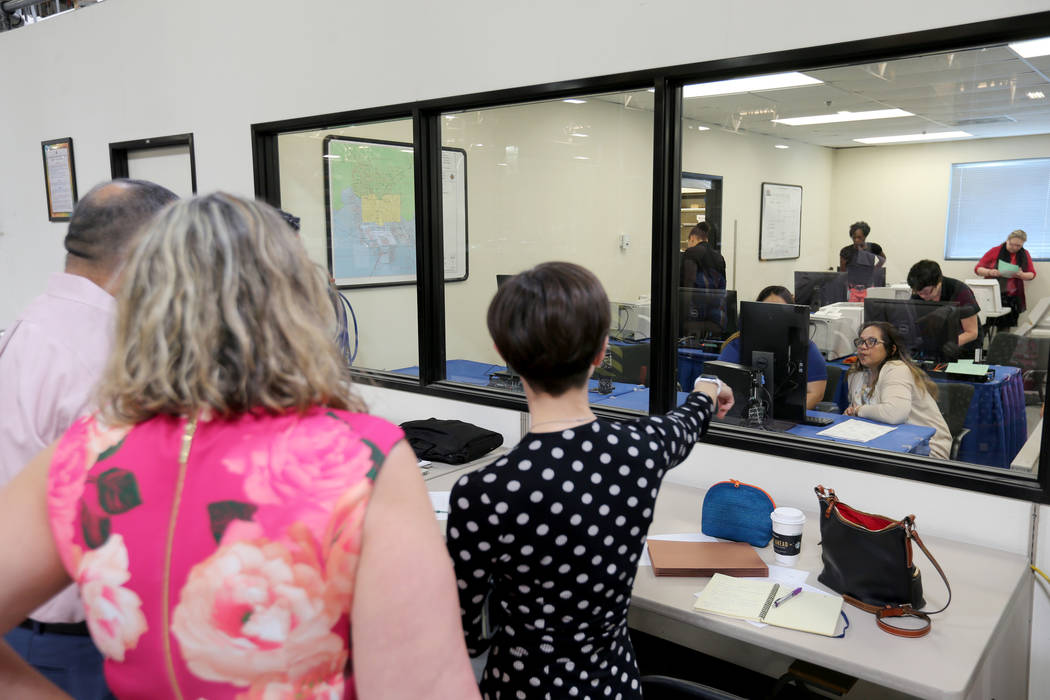 CARSON CITY — With new voting machines and millions of dollars in new funding for enhanced security, Nevada officials had hoped for hiccup-free elections this year.
But hiccups were exactly what they got.
A combination of problematic new software and human error allowed up to 43 Clark County voters to cast two ballots in the June 12 primary. Six of those people, it was revealed last week, are being investigated by the state for potential voter fraud.
Two of those being investigated are Republicans, two are Democrats and two are independents, Clark County Registrar of Voters Joe Gloria said. The Nevada secretary of state's office confirmed that an investigation has been launched, but it did not provide details.
Voter fraud is rare, and Gloria said the six people being investigated are the most he can remember in his tenure with the county.
"I do not recall in my 18 years of doing this another scenario with this many," Gloria said.
With the hiccups a fresh memory and the constant worry about interference from Russia or others looking to meddle in the United States' democratic process, election officials want to hit a reset button before Nevadans cast ballots for the Nov. 6 general election.
"All of our workers will be retrained," Gloria said.
To fix the technical issues that were seen in June, Gloria said his department is working with the manufacturer of the voting machines, which debuted in June, to remedy the issues that allowed voters to cast multiple ballots.
"It was in the software. We have identified some issues they are going to correct that should solve the issues we saw in the primary," Gloria said.
Clark County wasn't alone in experiencing election issues last month.
Washoe County Registrar of Voters Deanna Spikula said there were reports of a few instances in which some candidates were left off of ballots or the machines displayed the wrong elections for voters' districts.
Like Gloria, Spikula said some of the problem came from human error, as the poll and election workers were unfamiliar with the machines purchased this year. She said she expects those troubles to be fixed before the November election.
"I think there will be a major modification with training," Spikula said. "What I'd like to do and like to see is more hands-on training for our poll workers. We want them to spend more time with the equipment."
Contact Colton Lochhead at clochhead@reviewjournal.com or 775-461-3820. Follow @ColtonLochhead on Twitter.