Nevada Democrats want to ban bump stocks
October 5, 2017 - 7:03 pm
Updated October 5, 2017 - 7:26 pm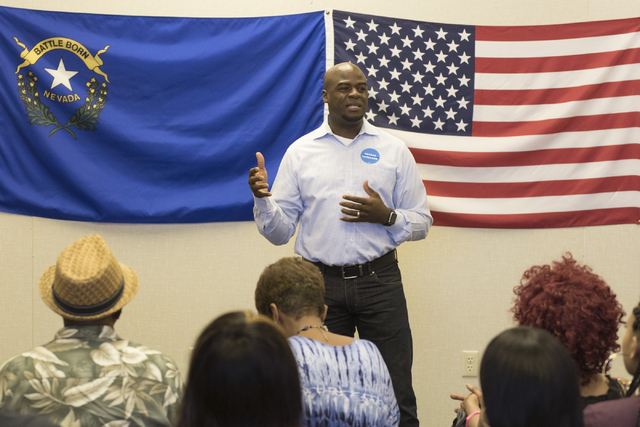 CARSON CITY — A group of Nevada Democrats said Thursday they will request a bill to ban bump stock devices, which speed the firing ability of a semi-automatic weapons.
If passed when the Nevada Legislature convenes in 2019, the bill would ban the sale, manufacture or possession of bump stocks. Automatic weapons are illegal under federal law, but bump stocks are legal.
The devices were used in the mass shooting that killed 58 people and wounded 489 Sunday during the Route 91 Harvest Festival in Las Vegas.
State Sens. Kelvin Atkinson, Yvanna Cancela, Julia Ratti, and Assemblymen Jason Frierson and Chris Brooks issued a joint statement about the need for the bill: "As more details continue to emerge, it is clear that action must be taken to build the safest Nevada possible for our families and communities."
Assembly Republican Leader Jim Wheeler said through a spokesman that regulation of bump stocks is a federal issue because the Bureau of Alcohol Tobacco and Firearms allows the devices.
"He (Wheeler) will continue to follow the proceedings happening in Washington with the full expectation that this issue will be given a fair hearing there," spokesman Ross Hemminger said.
Similar legislation has been introduced in Congress. The National Rifle Association has said it supports a federal review of bump stocks.
Contact Ben Botkin at bbotkin@reviewjournal.com or 775-461-0661. Follow @BenBotkin1 on Twitter.
Related
NRA backs bump stock regulation; White House 'open' to it