Nevada investigation targets alleged voter fraud in 2016 election
Updated April 14, 2017 - 7:21 pm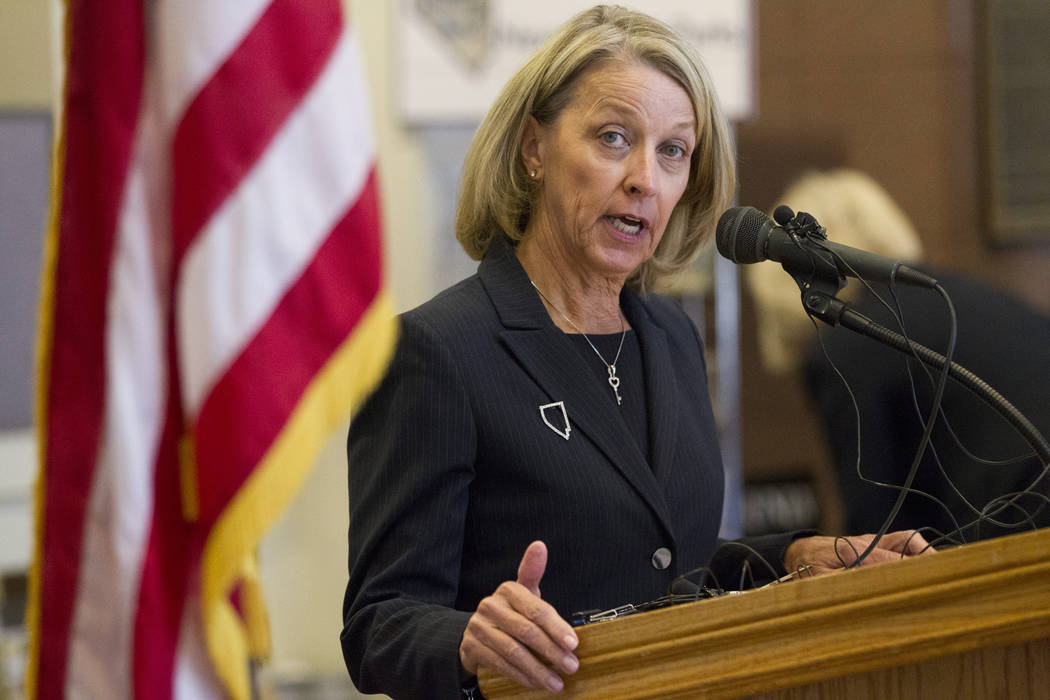 CARSON CITY — Nevada's top election official on Friday opened an investigation into alleged voter fraud in last year's election, saying her office has uncovered evidence that noncitizens had cast ballots.
"Based on new information we have recently uncovered, we have initiated an investigation into illegal votes cast in the last general election," Secretary of State Barbara Cegavske told the Las Vegas Review-Journal late Friday.
"Our office has been clear; we will investigate any allegation of election law violations that may jeopardize the integrity of Nevada's voting process."
Her office Friday sent a letter to the head of the Department of Motor Vehicles about voter registration forms issued by the DMV.
"It has come to our attention that when offering voter registration opportunities to customers, DMV's employees offer voter registration materials to DMV customers whom they know to be non-citizens based on their presentation of a Green Card for identification purposes," Cegavske wrote in a letter to DMV Director Terri Albertson.
"This practice must cease immediately," the secretary of state wrote.
"Please take appropriate corrective action, as we have reason to believe that non-citizens have unlawfully registered to vote in Nevada as a direct result of DMV's practices. Moreover, we have now confirmed that some noncitizens illegally cast votes in the 2016 general election."
Existing law allows people who go to the DMV to fill out voter registration applications to register. Those forms are then forwarded to county election officials to verify eligibility.
Cegavske would not divulge how many illegal votes are suspected, adding that the investigation is in its infancy.
Non-citizens are allowed to obtain driver authorization cards, which can be used to legally operate a vehicle on state roads but are not valid as identification to obtain any state benefits, licenses or services or for federal purposes.
A citizen initiative to automatically register people when they apply for or renew a license or identification card was approved by the Democratic-controlled Legislature but vetoed by Republican Gov. Brian Sandoval last month.
Among other things, Sandoval said the Automatic Voter Registration Initiative "would create an unnecessary risk that people who are not qualified voters may unintentionally apply to vote, subjecting them to possible criminal prosecution, fines and other legal action."
That measure will go to voters in 2018.
The secretary of state's investigation comes as several election-related bills are being considered in the Legislature, including proposals to expand voter registration procedures, viewed by Democrats as a way to increase voter participation.
Republican Senate Minority Leader Michael Roberson, R-Henderson, sponsored Senate Bill 331, which sought to require the DMV to forward to the secretary of state information on non-residents who obtain driver authorization cards to determine if any were registered to vote.
That bill did not receive a hearing.
Contact Sandra Chereb at schereb@reviewjournal.com or 775-461-3821. Follow @SandraChereb on Twitter.
SOS Letter to Director Albertson_4.14.17 by Las Vegas Review-Journal on Scribd
RELATED ARTICLES
Nevada Assembly bill would address potential voter registration fraud
Secretary of state has final say in calling statewide recount of Nevada presidential vote
It's official! Nevada Supreme Court signs off on state's election results