Nevada Secretary of State Barbara Cegavske running for second term
October 23, 2017 - 4:31 pm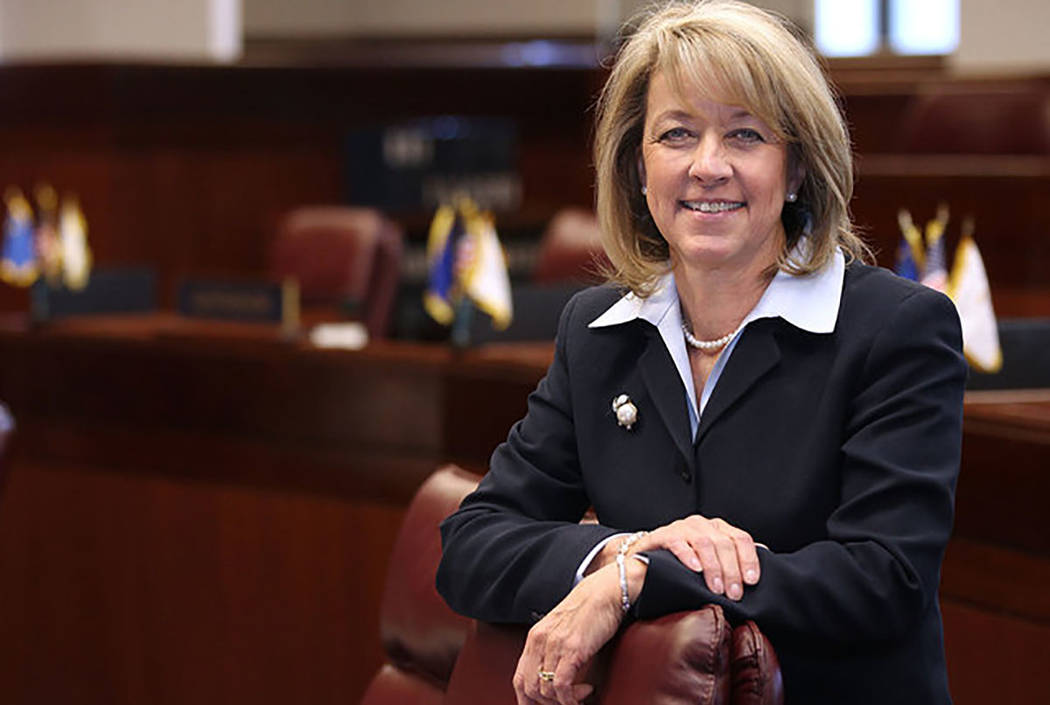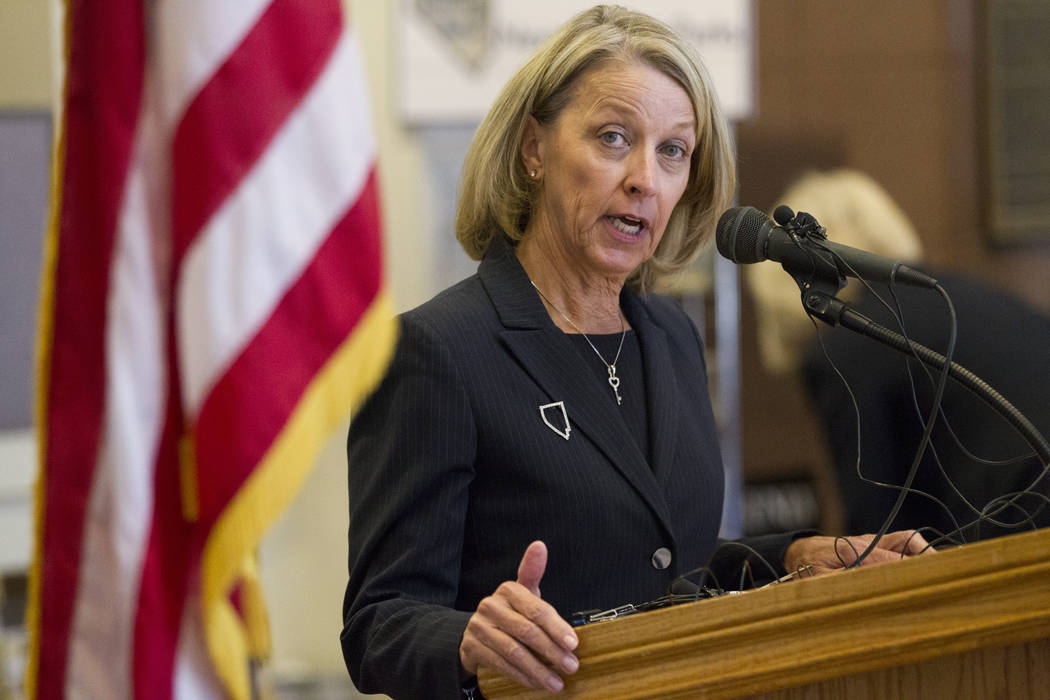 CARSON CITY — Nevada Secretary of State Barbara Cegavske announced Monday that she will run for a second term in 2018.
The 66-year-old Las Vegas Republican was elected to her first four-year term in 2014, winning during a red wave that gave the GOP control of both chambers of the Legislature and elected Republicans to the state's constitutional offices.
"It has been a tremendous honor for me to serve as Nevada's Secretary of State and I know there is more work to be done and I am 100 percent committed to this role — as I have been since the day I took office," Cegavske said in a statement. "I thank my entire family, staff and constituents for their continued and unfailing support."
Cegavske, who served in the state Senate from 2003-14 and the state Assembly from 1997-2001, said her priorities include modernizing business registration and licensing processes, implementing new legislation regulating financial planners and remote notarization. She also highlighted the need to continuing to work with state and local officials to ensure the integrity of Nevada's elections.
In April, Cegavske said she had evidence of three people who illegally voted in 2016, which she blamed on the Department of Motor Vehicles, claiming voter registration procedures at the DMV led to noncitizens being allowed to register to vote.
Cegavske was diagnosed with breast cancer during her first year in office and credits an "aggressive" treatment plan and good doctors with her beating cancer.
Assemblyman Nelson Araujo, D-Las Vegas, is hoping to unseat Cegavske.
In a statement reacting to her announcement, Araujo said Nevada "deserves a new Secretary of State who wants to help every eligible voter participate in our democracy. People fought and died for our right to vote in free and accessible elections, but the current Secretary of State has sought to politicize these issues for partisan gain."
He said he looks forward to a "substantive campaign" with Cegavske and comparing her record with his "vision of expanding access to the ballot box and modernizing the way we do business in Nevada."
Contact Ben Botkin at bbotkin@reviewjournal.com or 702-387-2904. Follow @BenBotkin1 on Twitter.
In the running
Several candidates have announced their intentions to run for Nevada constitutional offices in 2018:
Nevada Governor
Jared Fisher (R)
Chris Giunchigliani (D)
Dan Schwartz (R)
Steve Sisolak (D)
Nevada Lieutenant Governor
Kate Marshall (D)
Michael Roberson (R)
Nevada Attorney General
Aaron Ford (D)
Nevada Secretary of State
Nelson Araujo (D)
*Barbara Cegavske (R)
Nevada Treasurer
Bob Beers (R)